Even today, more than ten years after its original launch, Minecraft continues to amaze us almost on a daily basis. The Mojang sandbox is now a real hotbed of creativity, with more and more fans and youtubers who dedicate themselves day and night to create something special and never seen before in the game world. Just a well-known content creator has decided to create something highly requested by his fan-base, and which he is going to insert in the sandbox one of the most iconic weapons of the video game world.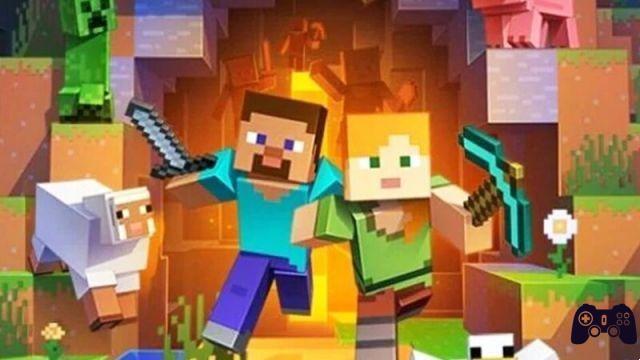 Let's talk about Portal's Gravity Gun, one of the Valve sagas most appreciated by gamers. The well-known youtuber known online as 'CRAIY' thought about inserting this very particular weapon in Minecraft (you can buy it on Amazon). It is not the first time that this content creator engages in a series of very interesting creations for the Mojang sandbox, and in his latest video we can see and find out how it was possible to recreate a Gravity Gun fully functional.
The really interesting thing is that technically this creator does not use any mods to insert and make this novelty work, but a data package has been used. The difference between the two is that thanks to data packets it becomes much easier for most people to use this creation. In fact, in the video posted on your YouTube channel we can get everything you need to insert Portal's Gravity Gun in Minecraft without any need to install mods.
Thanks to this video, finally, it is told by the youtuber himself how he managed to bring this weapon to life within Minecraft, also showing us a series of uses within the world made of cubes.
Before saying goodbye, we advise you to visit our YouTube channel, where you can find videos dedicated to the gaming world at 360 degrees.