When we talk about Minecraft we usually do it by highlighting all the aspects that allow the title to still be one of the most played in the world today. In fact, Mojang's sandbox shows no sign of stopping his run in the slightest, and between official updates, mods and fan-made creations, fans of the cubed title always have something new to do. Now, as Halloween approaches Mojang has decided to celebrate this annual event in a very special way.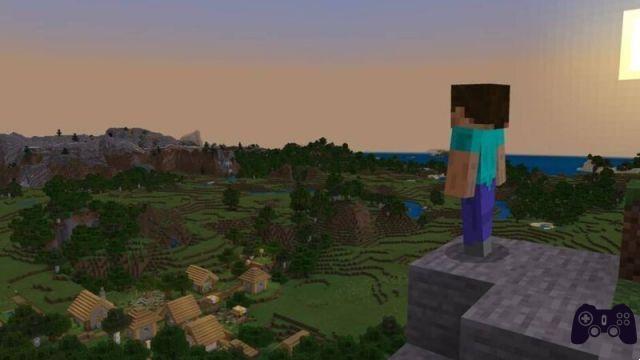 As announced by the Minecraft social pages (you can buy the game on Amazon), this year Halloween will be celebrated in a very special way if you love the well-known sandbox. In addition to creating within the fantastic and boundless virtual world, the guys at Mojang are asking the franchise's many fans to celebrate Halloween in a way that combines the digital world with the real one. Indeed, during this period interested players will be required to make healthy use of DIY to bring your favorite Halloween-themed creations to life.
This initiative then requires all those who wish to publish the photos of the creations using them on the net l'hashtag #SpookyMinecraft. The community will thus be able to take a look at what enthusiasts will create, and the works that will be able to impress enthusiasts from all over the world will be highlighted. In short, a very nice way to allow anyone to bring their ideas to life not only in the virtual world of Minecraft, but also in real life.
Costumes, pumpkins… how are you celebrating spooky season the Minecraft way? Send us photos of your real-life creations using #SpookyMinecraft; we'll take a look at submissions through October 24 and spotlight some of our favorites!
https://t.co/7n570D2jgs pic.twitter.com/HbX9PFYc7Q
— Minecraft (@Minecraft) October 10, 2022
Once again Minecraft demonstrates how much this experience is able to involve its fans to the maximum. Over ten years of success it seems not having satisfied the Mojang guys in the slightest, who are always ready to expand this universe on several fronts, even with more experimental stand-alone experiences such as Dungeons or Legends.