After all these years, Minecraft is still one of the most popular video games out there. The attention to the Mojang sandbox does not decrease and indeed, more and more enthusiasts from all over the world and of all ages are approaching this experience thanks to the infinite possibilities it continues to offer. Among these we cannot fail to mention the myriads of mods that are developed and released by the community itself, which is always ready to populate the successful title on a daily basis.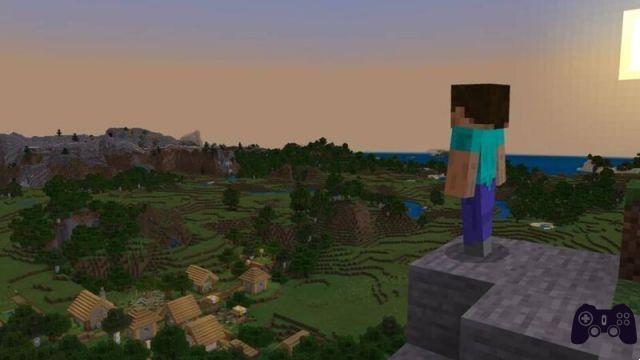 The mod we want to tell you about today is one of the most interesting and unexpected. It's all about the mod called DarkNinja, and allows players to have a fully Ninja-like experience within the blocky world of Mojang. The mod will allow you to get a set of ninja skills and moves, making you faster, more agile, resistant to blows and also adding the ability to equip weapons and tools on both hands.
But the unpublished contents do not end here, with the mod which also offers a series of other skills to be activated during the game. One of these allows you to become invisible, but it is even possible to be able to see clearly even at night and add the double jump. With these new possibilities, moving around the Minecraft map becomes even more interesting and will open up a series of new perspectives in the exploration of the various biomes.
The author of this mod is not new to the creation of such content, and in the past he had already created a mod that makes Minecraft aexperience much like an RPG. However, if you appreciate more the dynamics of a Ninja than those of a pure RPG and this mod has been able to intrigue you, know that you can find all the relevant information, plus all the download links, on the dedicated page on the Cursefoge website.