Doubts, fears and fears are just some of the feelings that have taken possession of two distinct identities: the first is that of the players, especially those Xbox fans, who wanted the acquisition of Activision by Microsoft much faster and less "painless". The second, however, is that of the various regulators around the globe, who find themselves in their hands a deal worth almost 70 billion dollars and the risk of giving the Redmond giant a total monopoly in the video game sector and beyond. Feelings shared by two "teams", facing each other, with decidedly different results.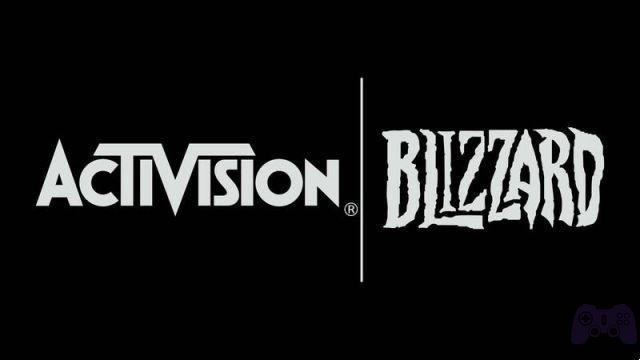 Unlike what happened in the past, this time Microsoft is trying to acquire a group. A group that contains within it some excellences of the world of video games, franchises that have marked the history of video games for better or for worse. Titles and series such as Diablo, Call of Duty, World of Warcraft are franchises that literally move millions of dollars. Everyone knew that the acquisition of Activision by Phil Spencer and Satya Nadella would not have been quick, but not to run into so many obstacles, probably no one really expected it. Yet it happened: after the CMA, even the European Union did not want to express itself, moving on to phase 2 and laying out arguments that are really difficult to counter in order to give the ok to this deal.
Like it or not, with the acquisition of the entire group (which counts, in addition to Activision, also Blizzard and King) the doubts for the European Union are practically identical to those of the CMA: the fear is that with its economic strength, Microsoft may lock down some games and make them available only on Xbox. And Phil Spencer's statements matter little: they are just words, there are no signed papers, and in an environment like this everything can change overnight.
The doubts of the European Union, however, go beyond simple video games. According to Brussels, there is a high risk that Microsoft will impose itself on a monopolistic level also at the service and cloud level. "When it comes to subscription and cloud services, the Commission is concerned that acquiring Activision Blizzard could hurt rival distributors offering the same service, which are vital factors in the emergence of these new landscapes." In a nutshell: if it is true that Call of Duty will remain on PlayStation (but at present they are just words, in fact), the risk is that the same CoD could be kept out of alternative services to Xbox Game Pass.
The whole story, one way or another, will end in 2023. But the whole situation outlines something we've talked about before, with other tones but which is certainly a problem, or rather having ignored for decades a sector that has gone full steam ahead, becoming bigger than cinema and music. The damage done by such a policy is being seen now, when regulatory bodies have to deal with something bigger than themselves, in a totally unknown field.