To better enjoy the vast amount of titles on Nintendo Switch (Classic, Lite and Oled) it is always advisable to combine the internal memory of the console with an expansion card in micro SD format. This is so you don't have to constantly delete and install your favorite games from the Nintendo hybrid. So what follows is a list of best micro SD cards on the market compatible with Nintendo Switch, Switch Lite, Switch Oled.
If you want you can also take a look at the Nintendo Switch cases and the best Switch games under 30 euros.
Micro SD for Nintendo Switch, the best
SanDisk Micro SD XC, the official
Samsung Micro SD EVO Select, the most performing
Kingston Micro SD Canvas Select Plus, l'economica
Gigastone Micro SD 4K Game Pro set of 5, to have infinite memory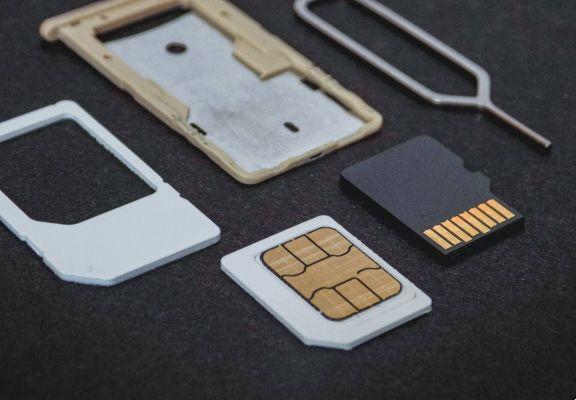 SanDisk Micro SD XC, the official Nintendo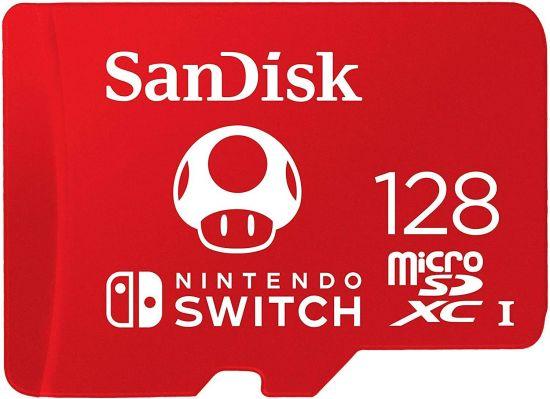 Let's start with the first on the list, a branded micro SD card
Official Nintendo themed SanDisk
. These are cards of different capacities with excellent performance. These micro SD allow you to add content
from 64GB up to 512GB
with a data transfer rate of up to
100 MB / sec
. In addition to this, the peculiarity of these storage cards is that they are also very beautiful to the eye thanks to the chosen colors and the Nintendo-branded screen prints that can be found on the various cards. Being the official cards, however, they are also the most expensive ones.
See on Amazon
See on eBay
Samsung Micro SD EVO Select, the most performing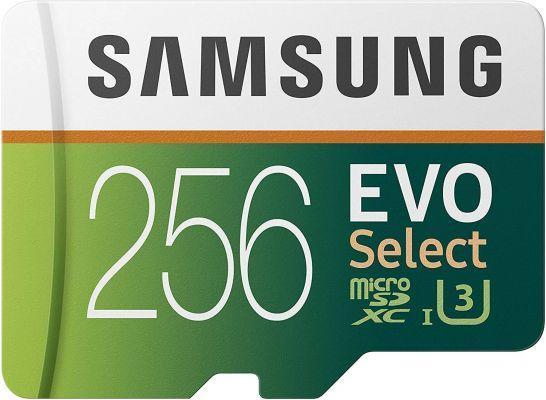 From SanDisk cards we now move on to a Samsung. There
Micro SD Evo Select
not only does it offer Switch players a high quality product, but the prices are now also decidedly attractive. In fact, without spending excessively, thanks to this micro SD you can take home a card capable of giving you
up to 512 GB
more storage space. If the goal is to go without fail, and not spend too much on a micro SD card, with Samsung's Evo Select you will have a highly reliable, super-resistant card with interface
UHS-I
, the standard for high definition video recording. Finally, also including the
adapter
.
See on Amazon
See on eBay
Kingston Micro SD Canvas Select Plus, l'economica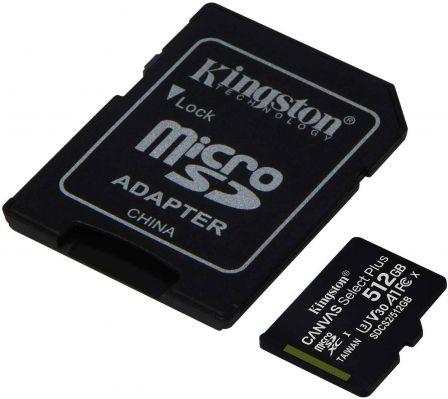 We continue this list of the best micro SD cards for Nintendo Switch with the models
Kingston Micro SD XC.
A product in line with the standards of the best choices, and which satisfies all those players who want maximum space at minimum price. This from Kingston is one of the cheapest proposals on the net and offers a 512 GB Micro SD at a price that is around 70 euros, instead of the 90 euros of the other brands. Great choice also in terms of capacity starting from a 16 GB micro SD card up to 512 GB. Also including the inevitable adapter which at this price is more than a gift.
See on Amazon
See on eBay
Gigastone Micro SD 4K Game Pro Set of 5, to have infinite memory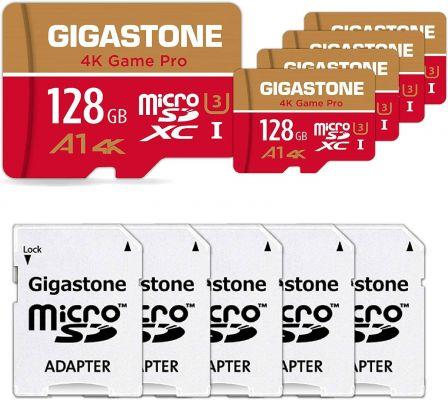 If you need to instead
over 600GB of memory
divided into all the convenience of a 128GB card,
Gigastone
makes available for just over 80 euros
a set of 5 x 128GB Micro SD cards
moon. We are talking about perfect cards for playing in 4K and even if they reach speeds of only 100/50 MB/s, they offer the great reliability of
UHS-1 interface
. So if you don't have too many expectations and just want to take home a gigantic storage space, divided into several parts, the Gigastone offer is the one for you.
See on Amazon
See on eBay
How to choose a Micro SD for Nintendo Switch
There are not many features to consider when choosing a Micro SD for Nintendo Switch, depending on the use, however, it is good pay attention to a couple of factors so as to prefer the most performing card for your needs.
Capacity
The first of these factors is capacity. The larger the capacity of the SD card, the more games it will be possible to store on it. Nintendo Switch supports Micro SD cards up to 2 Tera. Currently, however, cards with this capacity are not available on the market and even those of 1 Tera are excessive for Nintendo's hybrid console (unless you want to keep a limitless fleet of titles always installed on your console). If you are a gamer who prefers indies we advise you to take a micro SD ranging from 16 to 64 GB, more than enough capacity to hold even the heaviest of indie games. If you prefer triple A instead or in any case much heavier titles, then we recommend SD cards ranging from 128 GB and up.
Transfer rates and abbreviations (SDXC, Speed ​​Class, and UHS-I)
This value refers to the speed with which data is transferred between card and console. This means that the higher this value is, the more game installation, uploads and their execution in general are performed in the best way. We therefore advise you to choose cards with transfer speeds up to 100MB/sec, so as to have an optimal gaming experience.
There is much confusion however regarding the abbreviations and numerous symbols that you find on a micro SD. This is due to the fact that technology runs so fast that it always requires a new logo to indicate different standards. Without going into too much detail, here is some information that you can find on the micro SD cards of this guide.
S: a microphone S it has a minimum capacity that can vary from 32GB to 2T and a write speed of approximately 104MB/S. They are currently the best performing for Nintendo Switch and are superior to the old ones SDHC.
Speed ​​class: if you look on your Micro SD you will see a U with a number between 1 and 3 inside. That marks the speed class of the cards. The old ones SDHC they had the circle ranging from 2 to 10, the new S they have the U going from 1 to 3 (the U1 is perfect for your Switch) and the recommended cards for video instead they have the V ranging from 6 to 90.
UHS-I: it is nothing but the extension of the U with the number that you find on the card. U stands for UHS or Ultra High Speed. UHS-I write up to 104MB/S UHS-II up to 312MB/S. It is also an acronym indicating the supported interfaces. The UHS-I one is the best for your Nintendo Switch.
Brand
The choice of the card brand is up to you and we don't have much advice to give you about it. They all work, each with its own characteristics, but if you want a product with the guarantee that it will last you over time then perhaps it is better to spend a few euros more and choose a micro SD offered by the most famous brands in the field of memory cards or directly the official ones for Nintendo Switch. These are also customized with the logos of the most famous Nintendo games such as Zelda, Animal Crossing and of course Super Mario.
Advised price
In this selection we have offered you the best cards on the market at the best possible price. However, if you have no idea on the cost of a micro SD, here is some simple information that will help you orient yourself in the purchase. The average price for a good card microSD da 32 GB it is around the 15-20 euro, that of one 128GB card is around i 30-40 euro, while that of one microSD da 512 GB hovers around 80-90 euro.