Facebook has just officially announced Meta Quest Pro. It is the improved version of Meta Quest 2 (which you can find on Amazon) and will arrive on the market by the end of the month. The company has opened pre-orders in preparation for the release scheduled for October 25, 2022. However, there has been some controversy since the viewer will be sold at a decidedly prohibitive price for most potential users. The price increase is nothing new at Facebook, given that previous versions also followed the same path a few months ago.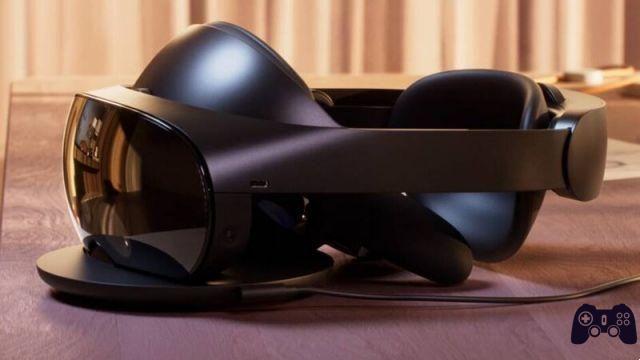 The new viewer from Mark Zuckerberg's company will have decidedly interesting technical specifications which, however, do not entirely justify its price. Meta Quest Pro, in fact, will be equipped with 256GB of memory, 12GB of RAM, a Snapdragon XR2+ processor and ten advanced VR / MR sensors. Furthermore, the device will be equipped with spatial audio for a better rendering of the sound sector. Facebook's VR-mounted LCD screen, on the other hand, will offer a pixel density 37% higher than the previous version. This leads to a greater vivacity in the colors rendered by the viewer.
As for the controllers, however, Meta Quest Pro 2 will offer pads equipped with three cameras and a Snapdragon 662 mobile processor. Furthermore, the controllers are equipped with tactile feedback to make a better feeling in the user experience. Furthermore, since the controllers have their own sensors, it will not be essential to have the headset for tracking.
After sifting through the technical specifications, however, we come to talk about the sore point of this Meta Quest Pro 2: the cost. The price proposed by Facebook for the sensor, in fact, is a good 1.799 euros on the Spanish market, unlike the American one on which it will arrive for a figure of 1.499,99 dollars. Such a high value for this product, when added to its characteristics, makes it an almost exclusive prerogative of companies. Thanks to a resolution four times higher than that of previous versions and the support of augmented reality, in fact, the device also becomes attractive for collaboration in virtual worlds and ranks among the best devices of this kind.