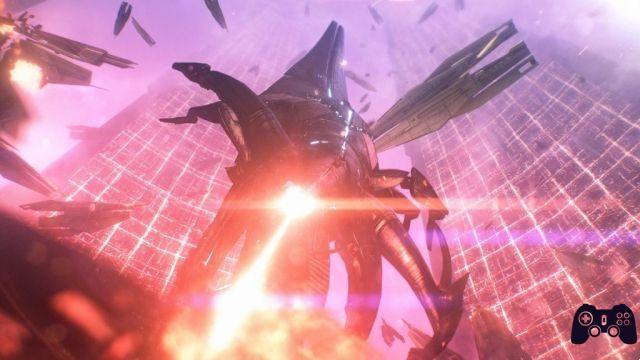 Il 20th November the saga of Mass Effect accomplished the beauty of 15 years, and a particular tribute on the web has opened a large window on the past of the saga, and on the way it has transformed over the years.
Following the success of KOTOR, Casey Hudson first pitched his idea for a new sci-fi IP in September 2003. Here are some early concept and plot outlines for the project, which was to be centered around story progression, planetary exploration and online trading. #MassEffect pic.twitter.com/ONpykvNiyK
— Mass Effect News (@MassEffect_News) November 20, 2022
L'account Twitter Mass Effect News (which we remind you does not belong to any sphere unofficially connected with the saga, being therefore managed by the fans) has collected and published, on the occasion of this birthday, a series of images, concept art e papers in which it is explored the origin story of Mass Effect, so as to remember and deepen its dynamics.
Even if the most ardent fans will surely know all the material collected, to date it is still an extremely fascinating idea and work, especially if you want to access a general picture that illustrates the creative dynamics behind these video games. From documents, for example, you can learn the particular ones basic and initial information subsequently transformed into the experience we all know. An example of this can be found in the name initially selected for the first chapter: SFX, followed by a series of experiments (The Epsilon Effect, Biowar, Element Zero, Element, The Oculon, The Optigon and others) culminating in Mass Effect.
Always based on the first ideas reproduced by the documents, it seems that initially these video games were imagined to manage a real autonomous economic system for the online, continuously updated so as to keep fans constantly active. The final surrender of Mass Effect, however, is quite consistent even when compared to all the gimmicks that launched the project in the beginning. BioWare it managed, more or less, to be consistent with the initial vision, trying to implement everything from chapter to chapter, even at the plot level.
The post, among other things, also contains the very first SFX video prototype from which it is easy to draw some of the dynamics subsequently implemented in the final version of the first chapter, and other small curiosities. We remind you that in these days the teaser trailer has been published to anticipate the new chapter of the saga, recently deciphered by the fans.