A new card game made by Nuverse and Second Dinner Studios has recently landed on the Play Store. marvel snap, with its combination of strategy, adrenaline and frenzy in three minutes manages to condense entire games by forcing players to quickly think of the best moves. In order to become the best players on the square, however, it is necessary to invest huge resources in the form of gold (here the guide) and credits. Today, specifically, let's see which ones how to get more credits in marvel snap.
Also find out how to get free gold in Marvel Snap.
What are credits in Marvel Snap?
Mobile games have a certain tendency to give the player various expendable resources to improve the competitiveness of their actions. There are two currencies in Marvel Snap: i credits andgold. Both can also be obtained for free but are used to perform different actions.
Credits are for upgrade cards, increasing its rarity level.
Gold is used to purchase items of various kinds during the course of your games.
So let's see what are the simplest methodologies to obtain the greatest possible number of credits.
Get credits via login rewards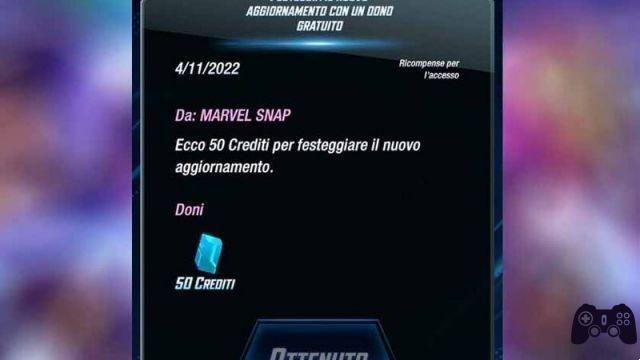 Like any good self-respecting mobile game, Marvel Snap also makes use of what are the login rewards, i.e. rewards that are given to players for simply logging in during that day. The login rewards vary in quantity based on the time of year and the events present but they are a constant in practically any video game for smartphones. Unlike the free credits we talked about in the paragraph above, these rewards you can get them from your inbox.
Get credits by completing challenges
Without a doubt, the easiest way to get credits is through the completion of challenges. The challenges are a whole series of deliveries that are described by the game within the card missions in the main menu. There are two categories of challenges with different credit rewards:
Easy challenges: 50 reward credits
Tough Challenges: 100 reward credits
Every 8 hours Marvel Snap changes the challenges available to the player, allowing the latter to embark on new adventures. Challenges can be upgraded Manually paying 120 gold. Completing the challenges allows you to have access to small reward packages in the form of credits, gold and experience points for the season pass. These packs are awarded to the player for every 5 completed challenges.
Obtain credits from the Season Pass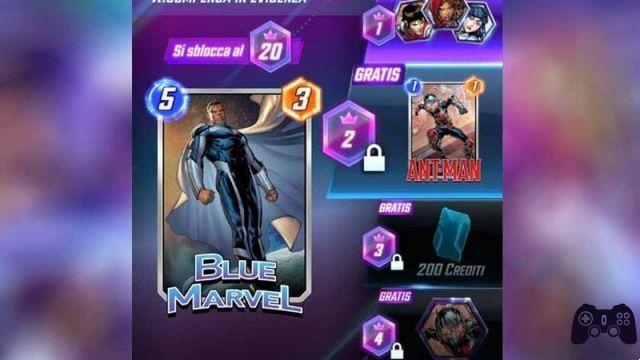 Marvel Snap, like many of its competitors, provides for the presence of a season pass that unlocks an increasing amount of content as requests are completed. Credits are expected rewards both in the free season pass and in the paid season pass.
Clearly complete the paid season pass will lead to more credits.
Example: completing the Season Pass Sending symbiotes will be able to obtain, reaching level 50, a total of 2600 credits.
Buy credits with real money
Inside the game shop there is a section related to the purchase of credits using gold as a resource. In this case the options are as follows:
150 Credits per 120 Gold
500 Credits per 400 Gold
Our advice in this case is to avoid this kind of action since it's much more convenient directly complete the daily missions by paying 120 gold to update them. Completing two challenges leads to 150 credits earned and 75 experience points towards the season pass; not a bad advantage compared to the mere purchase of credits.
Redeem your free credits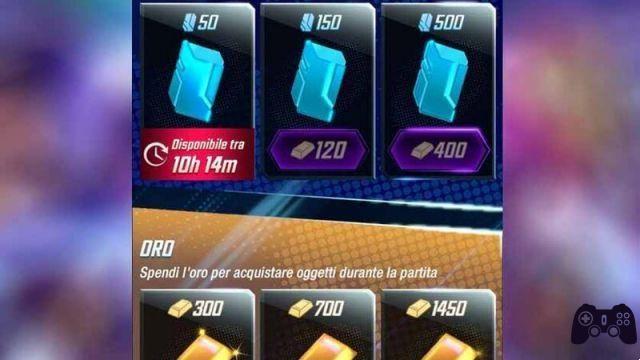 The credit shop hides a little surprise for anyone who wants to hoard this currency on a daily basis. Marvel Snap players every day can redeem 50 credits for free completely free! This means that even if you don't want to play, you can redeem some credits to use for the things you like the next day.