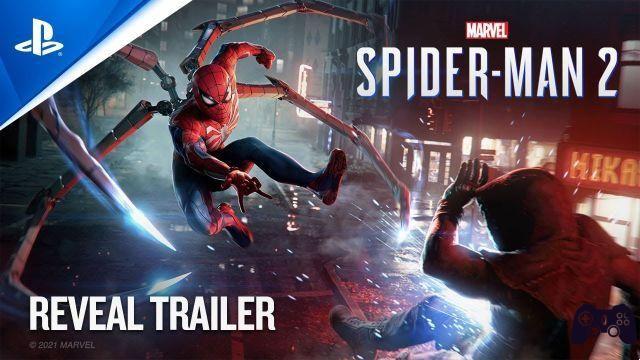 One of the most anticipated games for PS5 it's definitely Marvel's Spider-Man 2. On the other hand, with the first chapter, Insomniac Games showed us how much it was possible to create a really good superhero game and the announcement of the sequel was not a real surprise. Many expected to see the development team at work again with a Marvel license, especially after the excellent result of the first chapter. Now, more than a year after that reveal, we may finally be close to getting new information on the matter.
As reported on Reddit and on Twitter, in fact, Insomniac Games has decided to enter Marvel's Spider-Man 2 in the PlayStation Store price lists. The game was absent until a few hours ago, a sign that the development team is probably preparing to announce some news. The Insomniac Games community manager also advised all fans to follow the game and add it to their wishlist. Marketing, certainly, but this move probably really anticipates the arrival of some content.
According to some users of forums and social networks, it is very likely that the title will soon receive a release date, complete with the opening of pre-orders. It wouldn't be so strange: PS5 doesn't have real exclusives in the pipeline in 2023 and certainly such an announcement would please PlayStation players very much. From our point of view, however, it is decidedly unlikely: reasoning in a realistic way, it is very probable that Insomniac Games is actually preparing to release a new trailer for the game, without however going overboard on the release date and on the opening of pre-orders.
In addition to the sequel to the Spider-Man game (which will be a PS5 exclusive), Insomniac Games is also busy working on a new Marvel game. It is a title based on the figure of Wolverine, which already from the first trailer seemed much darker than the previous work. Again, however, we know practically nothing and it is very likely that the project is distant at least another couple of years after its publication.
Before saying goodbye, we invite you to subscribe to our YouTube channel.