The one between Marvel and video games has always been a complicated love story, made up of good titles and bitter disappointments. How can we forget, for example, that Marvel's Avengers from a few years ago which should have become a real milestone or the more than decent Guardians of the Galaxy, a title capable of convincing in terms of setting and writing but with more than a few flaws as far as it's about gameplay and game structure. Of course, the expert hands of Insomniac Games have given us that Mr. Marvel's Spider-Man game complete with a successful DLC, but it is undeniable that from a colossal franchise like the one in the hands of Disney it is legitimate expect much more from their video game adaptations. Trying to hit the target this time with Marvel's Midnight Suns is a real heavyweight, i.e. that Firaxis Games who gave us with the two XComs those who are most likely some of the highest points touched by turn-based strategists. Will the skilful hand of the experienced studio have known how to finally give us a magna work with the famous superheroes or will the sensational Marvel potential have remained unexpressed this time too?
We reviewed the game with the following PC:
GPU: Zotac RTX 3070 Twin Edge OC
MOBO: Asus ROG STRIX Z370-F
RAM: G.Skill Trident Z RGB 16GB DDR4 3200MHz
CPU: Intel i5 8600k 3.6 GHZ
SSD: Sabrent SSD 2TB Rocket NVMe PCIe M.2 2280
Keyboard: Corsair K70 LUX LED Rosso Cherry MX Brown
Mouse: Fnatic Flick 2
Headphones: Logitech G930
Monitor: Samsung C27HG 70 Quad HD 144Hz HDR
A fearsome threat
Marvel's Midnight Suns revolves around a completely new figure of the famous cartoon imagery, created especially for the occasion. Hunter, a fully modifiable and customizable character by the player also as regards gender, is in fact a powerful warrior half demon and half human awakened after hundreds of years to fight none other than against his mother Lilith, the queen of demons. An extremely dangerous adversary with the power to corrupt practically anyone, including even Venom and Scarlet Witch. A threat unleashed by Hydra and requiring the joint intervention of Avengers e Midnight Suns, a coven of superheroes composed among others by Blade and Ghost Rider, in order to be able to be faced.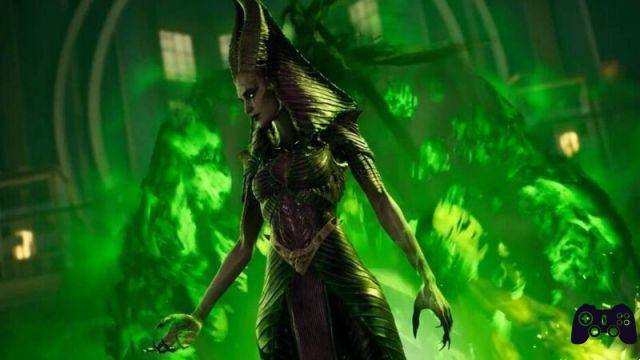 This is the setting at the base of the over fifty hours of gameplay requests to be able to see the credits of the latest effort by Firaxis Games. A real epic, made up of twists, fights, dialogues and events of all sorts and what it flows which is a pleasure. Despite the amount of events, in the synopsis woven by the skilful hand of the studio founded by the legendary Sid Meier, in fact, fatigue never takes over nor the will to see the final word around the corner. An absolutely remarkable work from this point of view and which is worthily supported by a cast of superheroes studded with characters of the highest order. Iron Man, Captain America, Doctor Strange, Spider-Man, Wolverine and many more: the big names are practically all there and are supported by supporting actors who are also of great value, such as Magik, Nico Minoru or the aforementioned Blade. Even the enemy ranks are certainly not lacking in high-sounding opponents, with Venom, Crossbones and Sabretooth which are just some of the names with which we will engage in battle.
Of course, not all of them are divinely well written, see for example the uninspiring version of Ghost Rider, or exploited properly, but overall the work done is still noteworthy. Net of their importance in what is the overall story, in fact, it is essential to underline how it is possible to interact in depth with each of the heroes during the game, concocting speeches and doing their utmost in activities with them. Of the dating sim-like mechanics which we will explore better shortly and which give the title a long series of subplots and a greater dignity to each of the individual heroes present in Marvel's Midnight Suns.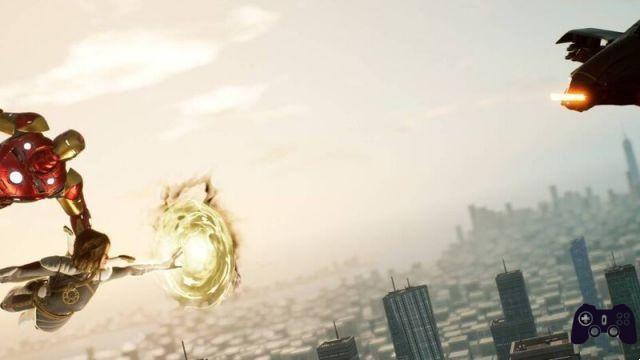 Cards, tactics and special effects
Even before being a title with a good story, Midnight Sun is above all an excellent turn-based strategy game. However, anyone who thinks they are faced with a simple re-skin of those two XCom titles is very wrong. Midnight Suns, while sharing its genre, has in fact many more differences than commonalities with the previous works by Firaxis, while maintaining an overall very high quality at the same time.
Where the much appreciated XCom are developed on game maps that are all in all spatially large and, above all, characterized by the classic movement grid, Marvel's Midnight Suns sees its clashes concentrated on circular arenas certainly not vast and where the movement is not blocked by any line marked on the ground. A clear change therefore to the philosophy behind the game, which goes from being a sort of articulated game of chess, where every movement must be studied to perfection, to something much faster and more frenetic, but no less committed on a strategic level.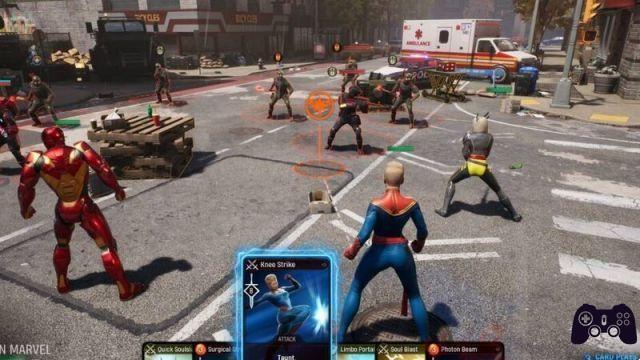 The cards on which the entire combat system is based. This game system is based on three different types of cards, namely Attack, Talent and Hero. The first two are the most standard and can be used more or less freely during one's turn, obviously still having action points, three per turn, and the hero in question available, i.e. not affected by any effect of particular state or, even worse, on the ground. They serve precisely to cause damage to opposing troops, to enhance / heal our heroes or, again, inflict negative states on our enemies. All with a variety of additional skills, such as Quickness, which allows you to get back the action point used in case we KO an enemy, or Thrust, which allows you to throw opponents away, perhaps against some element of the map capable of causing them an even greater number of damages.
Using these two types of cards, in addition to obtaining the effect, you will load a particular indicator called Courage and that serves to unleash the powerful effects of Hero cards. All in all, these cards follow the characteristics and peculiarities of the other types, but with decidedly more devastating effects. Lastly, those that are the most powerful cards present in Marvel's Midnight Suns can be included in this category, i.e. those that are unlocked after having obtained a given affinity with a hero in the other phases of the game and which allow unleash joint assaults both cinematic and able to change the fate of a battle.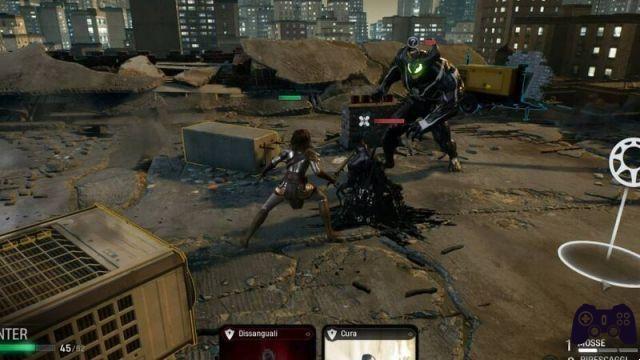 Just in such cinematic verve, which finds its zenith in these cards but which is present overall in every single phase of the Midnight Suns clashes, is to be found one of the major points of interest for fans of the incredible creative forge made famous by Stan Lee. Indeed, the battles become a real sight to behold, with every single action of the various superheroes being rendered to perfection. Spells of Nico Minoru, flights of Captain Marvel and the flames of Ghost Rider: Firaxis has managed to recreate the great assaults and other techniques of the various heroes, with the clashes that soon become absolutely addictive choreographies for fans of the comics and beyond . To make everything even more interesting is also wise use of the camera, which helps to make each card used more appealing to the eye. Of course, the movements of the various characters when moved from one point to another are a bit wooden, but otherwise the work done from this point of view is exemplary. A real daydream for anyone who loves the Marvel universe.
But how does this new card-based gameplay work in the end? very well, especially considering how he managed to sweep away all those doubts that had gripped me since the announcement of the game in just a few turns. Going from the millimetricly calibrated gameplay of the XComs, obviously net of the notorious and mocking percentages of hits, to a card-based system, moreover, could, excuse the pun, destabilize a lot on paper. The bogeyman of an oversimplification of the gameplay fortunately melts like snow in the sun turn after turn, assault after assault, leaving a combat system in our hands yes simple to learn but also deep and complex to master. Wanting to find the classic hair in the egg in an extremely rosy situation is perhaps the fact that in the long run fighting in arenas that always have the same spherical shape can be a bit repetitive, but thanks to the variety of the game system and the various characters, each endowed with completely unique features, it will be difficult to pay too much attention to it.
The secret base of the Midnight Suns
Marvel's Midnight Suns has it too though a second soul, as important as if not even more than that of turn-based strategy. In fact, we will spend a good part of our time in the company of the latest Firaxis Games effort in theAbbey, which is the secret base of the Midnight Suns and, in this adventure against Lilith, also of a large part of the Avengers. In this particular building full of history, in fact, they will take place two of the three macro-sections which will divide each day within the game.
Before the clashes, which we could go to select between main and secondary in a hologram of a miniature of New York along the lines of what we saw with XCom Chimera Squad, the game will in fact give us the opportunity to prepare properly. In this first section of the day we could carry out a whole series of actions aimed at strengthening and making our offensive potential more varied.
Main theater of the whole is definitely the Forge, that is the favorite place of Doctor Strange and Iron Man, where we could go stronger through both magical arts and science. In fact, the supreme sorcerer will help us obtain powerful artifacts from loads stolen from Hydra, while the eccentric billionaire will support us in finding new cards in the gamma spirals, sorts of energy capsules, always found during our skirmishes with the forces adversaries. Also in the Forge, a dynamic takes place that will surely make XCom fans feel at home: in fact, we could in it research new technologies which will require a turn to be unlocked and which will give us the possibility of accessing many other systems, such as a creator of disposable objects and so on. In short, the Forge is the fulcrum of this first phase of Marvel's Midnight Suns, but it is certainly not the only one.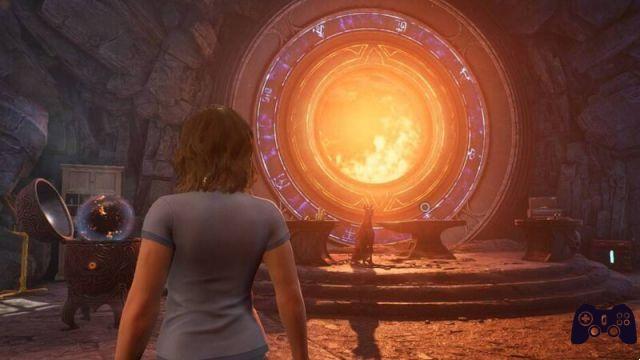 Indeed, it is just outside the Abbey a training ground, equipped with numerous gym machines and also further expandable thanks to the research of the Forge. Even in this case, the uses of the training camp are many and range from being able to train Hunter in the company of a specific hero, thus obtaining buffs during the next battle, to enhance the cards by merging the duplicates between them. In case we come into possession of multiple copies of a single card, in fact, in a training field menu we will be given the possibility to make one stronger, sacrificing the other specimen and a given amount of skill points. Lower cost of Courage to be used, more damage and even additional effects: these are just some of the bonuses we could encounter using this feature.
Returning now to skill points, which serve not only to merge cards but also for various other uses, as I mentioned in our preview a few weeks ago, I now find myself confirming their particular and certainly not successful management method. In addition to being given during certain missions, they are in fact scattered completely randomly around the Abbey and appear in ever-changing locations from day to day. In order to obtain a large number of them, we will therefore have to search the house thoroughly every single time Hunter stands up, as if to look for the single speck of dust. A mechanic that, although not mandatory, leaves a bitter taste in the mouth, because it is precisely random and botched, far from the high quality standards to which Firaxis Games has accustomed us over time.
A chat with a superhero
Once you've prepared for battle and faced the forces of Hydra, then it's time to return to the Abbey, in a third and final phase of the game in which, in addition to the classic de-briefing, we could try our hand at less busy activities, but not for these less important in the balance of the game, and where they take place the aforementioned Midnight Suns dating sim dynamics.
From this point of view, Firaxis Games has implemented a whole series of activities, dialogue options and more, such as the possibility of giving gifts and participating in exclusive clubs, aimed at increase Hunter's affinity with various heroes. Between outings around the Abbey, card games, mystical sessions and much more, the work done by the talented studio is extremely varied and noteworthy. In addition to allowing access to some advantages at the level of the game, this system is particularly valid above all because it allows you to immerse yourself even more within the narrative of the title, basting actual interpersonal relationships with characters like Iron Man or Doctor Strange. Dialogues that start as less busy until they touch even the more human and personal side of the various superheroes. A real, sorry if I reuse the expression also used just now, daydream for every fan of the House of Ideas.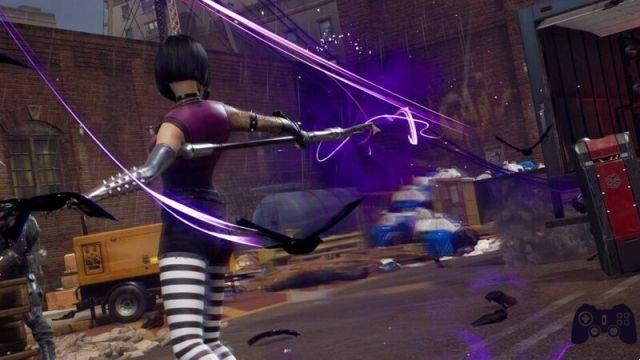 In addition to allowing us to delve deeper into the personality of our companions, the affinity system of Marvel's Midnight Suns allows us to then obtain, as previously mentioned, some gameplay advantages. In fact, getting in tune with a superhero allows you to have access to various buffs and powerful cards with which to unleash Hunter's assault in symbiosis with that of the character in question. Of the absolutely tangible advantages to which are finally added some exclusive aesthetic objects, unlockable and usable only by doing more and more activities with a given hero and choosing the right dialogue options.
Right on customization Firaxis has decided to particularly push the foot on the accelerator, allowing us to modify a long series of elements at will. In addition to the appearance of Hunter, the first Marvel hero to be completely customizable also as regards gender, we will in fact be able to decide what costumes to put on the other characters too, not only in battle, but also in the less agitated phases in the Abbey. Leave some time to find, however pleasant it may actually be for fans, the possibility of obtaining paintings and comic book covers to hang around the secret base, as well as being able to update Hunter's room with new furniture and anything else. Don't expect cutting-edge editors or full of customization options, but you will hardly be disappointed by what has been created for the occasion.
The mysteries of the Abbey
In both phases taking place in the Abbey is also possible go into its surroundings, to discover its secrets and reveal its mysteries. The secret base of the Midnight Suns is in fact a concentrate of mystical history, built on tragedies and obscure facts. A blanket to gradually dissipate, proceeding slowly in what are the areas that compose it. An exploration that is certainly relevant on a narrative level, with the various pages left around the map that allow you to shed even more light on Lilith, Hunter and other characters, but which do not fully convincing in terms of gameplay.
In fact, the exploratory phases of Marvel's Midnight Suns seem to be inspired by stylistic elements from several years ago, with the consequent leap into the past which sometimes has a bittersweet taste. Let's understand each other: I liked dissecting the Abbey's past and revealing its mysteries, as well as looking for even the most hidden of collectibles, but the feeling is that of a role-playing game from several decades ago, although obviously more up-to-date on a technical level. It is certainly not a part of the title that does not work, but theweakest aspect of an overall picture extremely varied and composed of many mechanics. A mosaic that is not perfect but extremely attractive, made up of many different pieces, which eventually compose that addictive game called Marvel's Midnight Suns.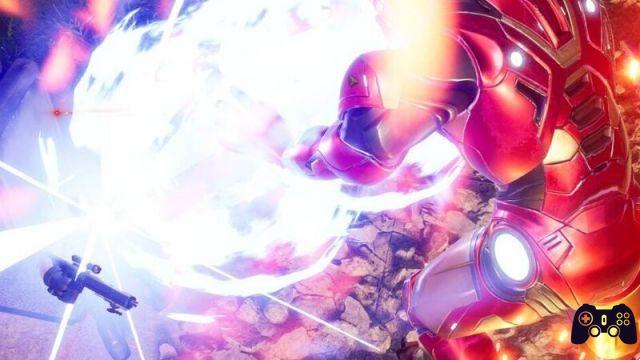 Marvel's Midnight Suns: technical aspect
Small final comment on the technical aspect of the game, with the step forward made by Firaxis from this point of view compared to its previous titles which is clear and obvious. Especially in the clashes, thanks to the cinematic cut of which before, a painstaking work emerges, made up of particle effects and great care in the animations. The environments to explore are less convincing, but it is undeniable how the overall result is absolutely valuable, especially considering the very good optimization. In fact, with the configuration presented at the beginning of the article, we faced Marvel's Midnight Suns at maximum details in Quad HD without problems or slowdowns of any kind. A technical scaffolding, therefore, of value, for a game that can give many hours of great fun.