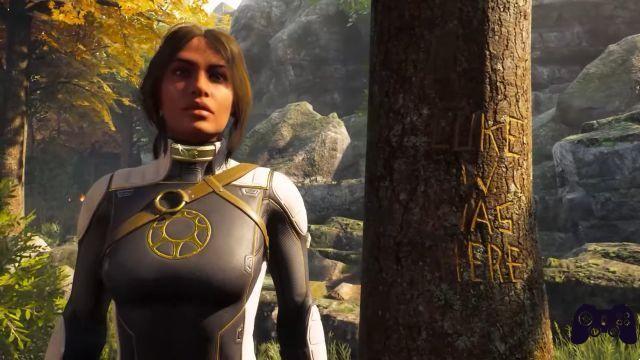 Desperate to make a fan's wish last year Firaxis, the developer of Marvel's Midnight Suns, did everything possible for him, building a build of the game in just 24 hours. The story went around the web.
Luke Wiltshire, from the UK, was 14 years old and diagnosed with a rare form of cancer. After 9 years of treatment unfortunately he has not found any further options to continue with his life. He was a big fan of video games and Marvel and one of his last wishes was that to play Marvel's Midnight Suns at least once. Unfortunately, however, at the time the video game was not yet ready.
So Solving Kids' Cancer, a charity that had already helped Luke and his family, came in after Claire (the young man's sister) contacted them. It all started with a post on LinkedIN shared by Gail Jackson, CEO of the institution in question, which has attracted the attention of the web to the point of being shared almost everywhere: "People shared it in their networks, I started getting messages, I received one from Disney and from several gaming companies. After a couple of weeks, an email arrived in my inbox from a company called 2K, which I had never heard of. They had seen my post and wanted to know how they could help me," he said as he recounted the incident.
Following the first contacts with the company in question, a problem arose: at the time there was not yet a build that would allow you to play Marvel's Midnight Suns. Being that Luke didn't have much time on his hands Firaxis, 2K and Marvel worked hard to put up a build just for him in just 24 hours, delivered to him by Asim Tanvir himself (manager of 2K at that time), assembling the game design consultant boy and officially putting him in the credits.
In addition to playing the first act of Marvel's Midnight Suns Luke was also able to speak via video call with the creative director of Marvel Games, Bill Rosemann, to then shut down a few weeks later, precisely on November 2, 2021.
Before saying goodbye, we advise you to visit our YouTube channel, where you can find videos dedicated to the gaming world at 360 degrees.