Nintendo is one of the leading companies in the gaming industry, with a huge number of titles coming out every year on its newest console, the Nintendo Switch. Although there are Triple A that range in any genre, a problem unites all the works of the Japanese giant: the price; in fact, it is very rare that they decide to apply discounts on their products, especially the most recent ones, so when it happens we can only invite you to take advantage of the opportunity, which today concerns a game that has just come out and is truly spectacular!
Mario + Rabbids Sparks of Hope in fact, it is currently on sale on eBay at €39,90 instead of €59,90; it is a discount of 33%, which will save you €20,00 off the list price of the game! Considering that this is a title that has only been out for a month, it really is an unmissable offer!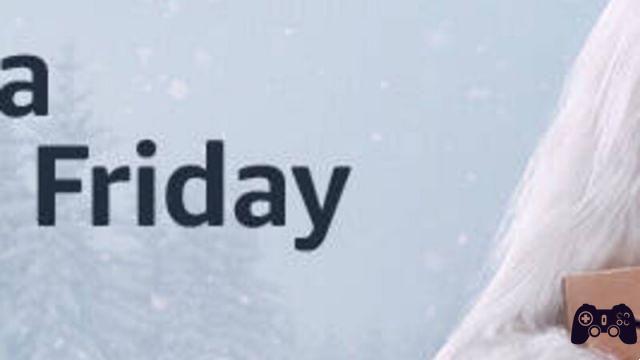 Mario + Rabbids Sparks of Hope represents the sequel to Mario + Rabbids Kingdom Battle, a 2017 title that achieved a resounding success, so much so that it deserved a sequel. In the new chapter the most famous plumber ever and the hilarious bunnies unite again for an adventure that will keep you glued to the screen of the Switch for hours. In fact, you will have at your disposal characters such as Peach, Luigi and, of course, Mario, all in Rabbid version, and your goal will be to save the Sparks from an evil entity.
The gameplay is similar to that of the predecessor, therefore a turn-based strategy, but thegaming experience has been greatly improved: the level design is less linear, while the fights have a new system that diverges from the grid system of Kingdom Battle, resulting in exciting and much more dynamic clashes.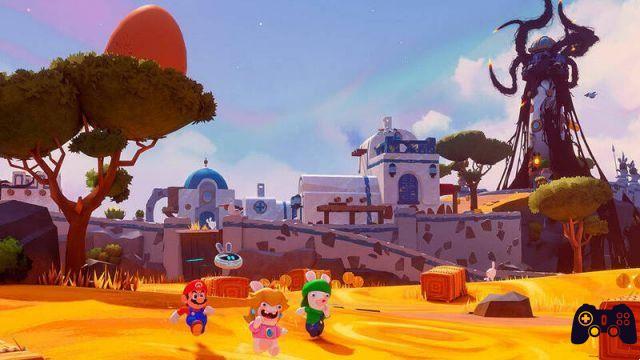 The title is the work of Ubisoft Milano and Ubisoft Paris, which represent not only a guarantee of quality, but also a source of patriotic pride for the team of our compatriots. The game, as mentioned, was released in October this year, and got a amazing reception, with average ratings of 9/10 and millions of copies sold worldwide.
Read also: Games for Nintendo Switch | The best to give at Christmas
In short, if you want to find a new title to play on Nintendo Switch or to give to a loved one at Christmas, Mario + Rabbids Sparks of Hope is a perfect idea. We can therefore only recommend it to you, referring you to the eBay page dedicated to the offer and inviting you to complete the purchase as soon as possible, given that the discount may end soon, or worse, they may run out of stock.
Furthermore, before completing your purchase, we strongly suggest that you also subscribe to our three Telegram channels dedicated to offers, with specific channels dedicated to: Offers, Hardware & Tech and Clothing and Sport. Happy shopping!
» See the offer on eBay «
Follow us and always stay informed on the best offers!
Events » Amazon Prime Day | Black Friday
Offers and Discounts » All offers | Discount Codes
Telegram channels » General Offers | Hardware & Tech | Clothing and Sports
Buying guides » SOS Home & Garden