If you like simracing and want to approach the world of virtual high speed with the right peripheral, the autumn Prime Day has the perfect offer for you! The popular racing wheel Logitech G29 it comes in fact discounted of 180 €, allowing you to purchase it for only €229,00.
The offer acquires even more value if you combine the official gear lever with the steering wheel, which is also at a discount and can be purchased for just €33,24. In fact, although the Logitech G29 has paddles behind the wheel for shifting gears, it is possible to add also the H knob, thus simulating the gear change of road cars, significantly increasing the realism in titles that enjoy a large fleet of cars.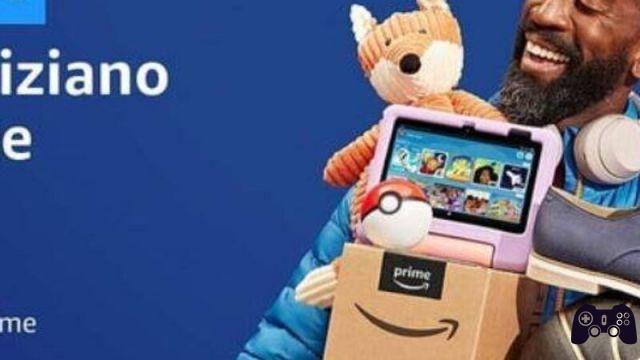 If you're wondering how you can simulate the H-shift, you'll be happy to know that the Logitech G29 pedalboard also includes clutch pedal, the pressure of which will be similar to that of a real car, as well as the brake and accelerator, which they enjoy independent sensors and high quality springs, each adapted to give you maximum realism depending on the reference pedal.
Another strong point of the Logitech G29, which has ensured that this continues to be one of the most purchased racing wheels, is the Force feedback, the effects of which come very close to those of a real car. Potholes, curbs, dirt and wet, every type of surface is reproduced in a realistic way, even more so with the titles that are best optimized in this sense, Assetto Corsa in the first place. The steering wheel then supports the rotation to 900 °, demonstrating how Logitech wanted to create a peripheral that can satisfy the needs of enthusiasts of course titles.
Also read: Amazon's best October Prime Day deals
Having said that, we just have to send you directly to the page dedicated to this promotion, with an invitation to immediately take advantage of the offers, given that we are not given to know how much the stock of available products is.
Furthermore, before completing your purchase, we strongly suggest that you also subscribe to our three Telegram channels dedicated to offers, with specific channels dedicated to: Offers, Hardware & Tech and Clothing and Sport. Happy shopping!
» See offer on Amazon «
Follow us and always stay informed on the best offers!
Events » Amazon Prime Day | Black Friday
Offers and Discounts » All offers | Discount Codes
Telegram channels » General Offers | Hardware & Tech | Clothing and Sports
Buying guides » SOS Home & Garden