on September 21, 2002, Logitech G, a leading brand in the creation of gaming accessories, unveiled the highly anticipated Logitech G CLOUD Gaming Handheld, a device specifically created for cloud gaming. The new console offers precise gaming controls, a 1080p HD screen, incredible battery life and a sleek, lightweight design that allows gamers to access their PC and console game libraries from the cloud in a fun new way.
Designed for support cloud streaming of Xbox Game Pass Ultimate and NVIDIA GeForce NOW, the new Logitech G console stands as a first, important step towards a gaming landscape strongly focused on the cloud, streaming services and a type of gaming different from everything we have been used to in past decades.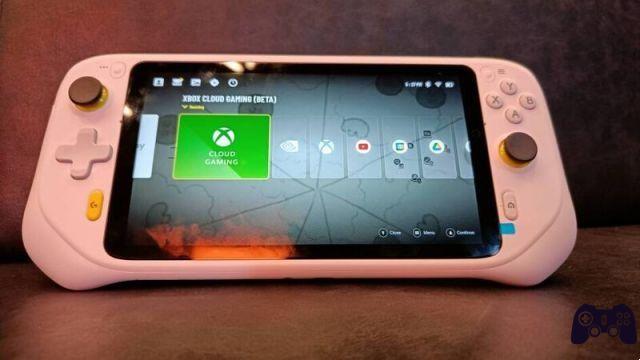 How Logitech G Cloud works
Logitech G Cloud is a console co-developed with giant Tencent e designed for mobile gaming, focusing in particular, as the name of the device itself suggests, on Cloud Gaming, taking advantage of the subscriptions already available on the market.
Over the last few years, many companies have begun to push a lot on streaming games, with more or less different results, and given the constant increase in gamers who are trusting cloud gaming, Logitech has decided to push on the two services which, in right now, they are objectively working in the best way: Xbox Cloud Gaming e Nvidia GeForce Now. In fact, both offer a large library of games and above all they have provided help with optimizing the apps on the Logitech G Cloud.
In addition to allowing direct access to the two cloud gaming platforms, using apps created specifically for Logitech G Cloud, the new console is based on a custom version of Android and, as expected, it offers the possibility of downloading all the mobile titles currently available for the Mountain View giant's operating system.
Operation is very simple and immediate: start the console, check that the WiFi connection is working, open the app and you're ready to play. No waiting time, no need for particular technical specifications. The only thing you need is a stable data connection.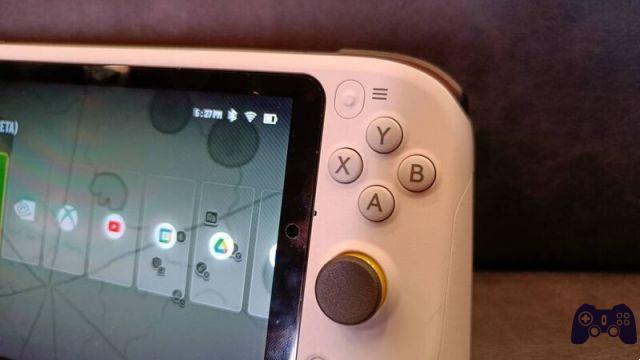 Logitech G Cloud – Technical Specifications
Precisely by virtue of the fact that Logitech G Cloud focuses entirely on cloud gaming, the device does not need to present a technical sheet to scream, limiting itself to a series of components designed to guarantee good autonomy, an excellent screen and, above all, guarantee a practically zero weight, excellent for always carrying the console with you.
| | |
| --- | --- |
| WiFi | 2×2 MIMO, 802.11a/b/g/n/ac, 2.4GHz/5GHz |
| Compatible services | Xbox Cloud Gaming, GeForce Now |
| Display | IPS LCD Touch da 7" 1920×1080 60 Hz |
| CPU | Qualcomm Snapdragon 720G |
| Audio | Stereo Speaker |
| Battery | 12 hours of battery life |
| Dimensions: | 256,82 x 117,21 x 32,95 mm |
| Weight/size | 463 grams |
As for the screen, Logitech G Cloud, mounts a 1080Hz 60p touch IPS panel, pre-calibrated and able to offer decidedly good visual quality, as well as supporting the now essential 60fps.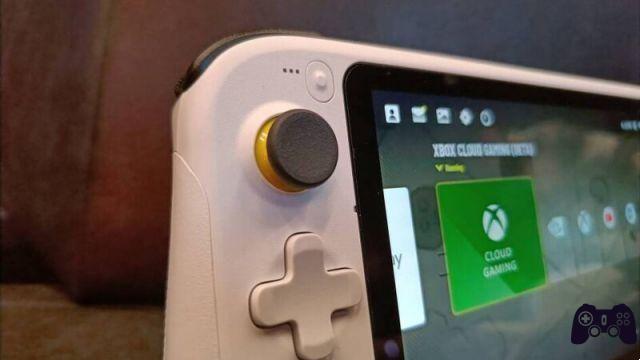 Ergonomics and Form Factor of the Logitech G Cloud
Logitech G Cloud has rather small dimensions that are close to those of Nintendo Switch. 26 centimeters in length, 11 in height and a thickness of approximately 3 centimeters form a chassis that pushes everything on ergonomics and lightness. Indeed, Logitech G Cloud weighs just over 450 grams (slightly less than double that of a 7″ smartphone) making it very light in the hands and perfect both for being transported with practicality and for not tiring the players who want to immerse themselves in long gaming sessions.
The joysticks have been positioned asymmetrically, have a plastic structure and a generously sized concave rubbery surface. The joysticks are comfortable and, unlike other portable consoles, are comfortable even for those with large hands.
The front keys take up the classic A, B, X, Y layout, and are made of rigid plastic, with a height similar to that of an Xbox controller and rest on the classic rubberized membrane. Their dimensions are reminiscent of those of the Nintendo Switch Joy-Con, resulting, perhaps, too small.
The Logitech G Cloud D-Pad takes up the classic monobloc form factor, offering a concave, plastic directional cross that allows you to accommodate the thumb and make movements on its surface immediate and fluid. The bumpers are made of plastic, slightly thinner than those of a standard controller, while the triggers have generous dimensions and a very soft and homogeneous stroke.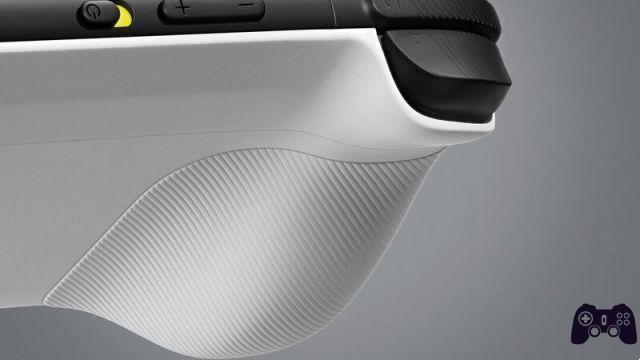 First Impressions
The logitech G Cloud OS impresses with its incredible optimization: intuitive, fast and complete with every possible option, from wi-fi to airplane mode, up to the choice of language (Spanish is also present). Everything is based on Android 11, a choice dictated by the two partners (Xbox and Nvidia) to allow you to stream games without major complications.
The Logitech G Cloud home screen vaguely resembles that of Nintendo Switch, with vertical bars that identify the apps inside the console: Xbox, GeForce Now, Google Play and YouTube.
Tested with a Wi-Fi 5 connection, and trying titles on both Xbox Game Pass and GeForce Now, no fluency issue or sudden connection drops; moreover, in games in which fluidity is everything, such as Forza Horizon 5 or Metal Hellsinger, the console always proves to be performing and without problems with disconnection or input lag. However, there is no doubt that the bulk of the quality of the titles will be dictated by the quality of the connection on which the Logitech G Cloud will be supported.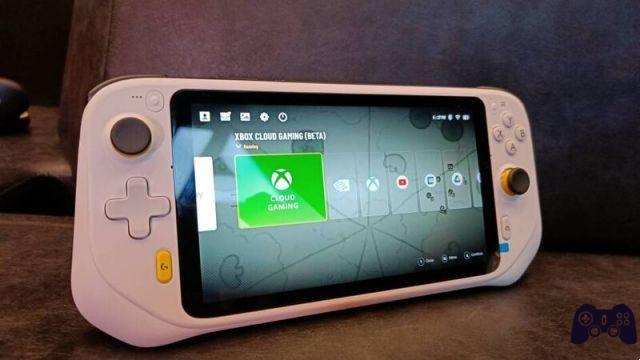 Price and Availability
Logitech G Cloud will be available in the US and Canada starting October 17. For other countries, including Spain, the company has limited itself to declaring that the console will be released in the future. Even if in the last period we have learned, the hard way, that the 1:1 Euro/Dollar ratio is no longer valid, we can use the US list prices to get an idea of ​​the price of the new Logitech console. G Cloud is currently being sold to 349,99 dollars, 299,99 for all customers who, deciding to trust the company, decided to pre-order it before the official launch.