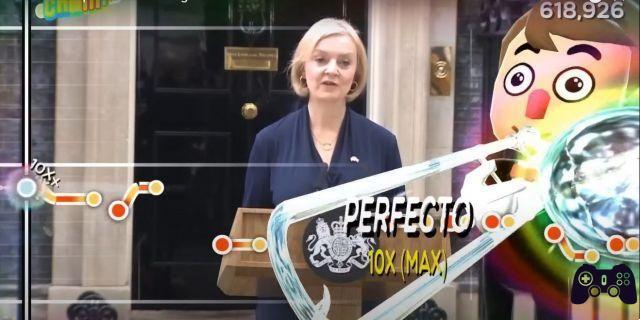 Last week, quite unexpectedly, Liz Truss has resigned as prime minister of the United Kingdom. We won't focus on why such a decision came, but more on what happened a few days later. And what happened a few days later is that someone decided to transform Truss's resignation speech into a sort of song for Trombone Champ, the ultimate fetish of PC gamers.
Politics and the world of video games have practically nothing in common: nobody (with the due exceptions) wants to touch the disasters of the administrations or how people's rights are treated and the same wars of Call of Duty, Battlefield and other games in reality they are almost propaganda tools, which have nothing to do with the various messages they should actually launch. English players, however, are different. And so, after humiliating Boris Johnson by exploiting Fallout 76, now someone had fun making a Liz Truss meme thanks to Trombone Champ.
The video, available below, makes fun of the former British prime minister. Premier itself which has already been made fun of by other media categories, such as newspapers for example, with the Daily Star which had even started a live YouTube in the days of the crisis. "Can a lettuce last longer than Liz Truss?" was the title of the live stream. With Trombone Champ now even video games have humiliated the representative and leader of the conservatives.
Trombone Champ debuted on September 16, 2022 on Steam. At the moment the game is exclusive to PC, but the rapid success achieved on the Internet could perhaps also arrive on consoles in the future. Hard to predict, but if you want to check out this particular game you can by visiting this address. Keep following Tom's Hardware for all the news and announcements in the pipeline from the world of video games.