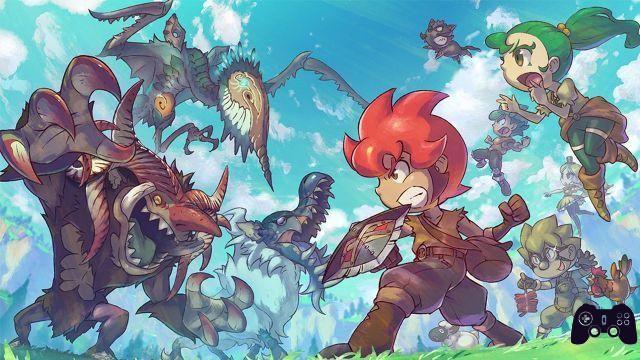 The new IP of Game Freak, Little Town Hero, is presented in all its beauty… Or almost.
It is difficult for me to write this review of Little Town Hero. In general it is difficult for me to review a game Game Freak, even more so if it is a novelty. Why will you ask me, and you would have every reason. The answer is simple: they are deeply in love of the production company. It is the problem of most gamers: being a fan always makes you hope for the best and you stay disappointed then when the title does not live up to expectations. Yes, Game Freak fans like me. Yes, the game is one total disappointment, but for mistakes so stupid that even a budding developer could solve.
But needless to dwell on this introduction, you will read it yourself and draw your own conclusions. So, let's get started.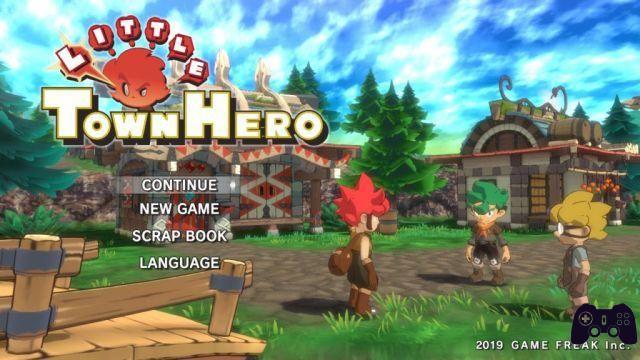 It is full of ideas. In all senses.
Let's start with the positive things. Let's get ready for the worst with a little joy.
Little Note: I know this mechanic seems non-original. But in reality, as our opposite villain reminds us, if there is originality it is better, but it is not fundamental. In this case, we are definitely borderline.
The main combat mechanics of Little Town Hero consists of ideas (Izzit) that they become shares (Dizzit) and collide with the opponent's actions in complex turn-based combat. As we are already used to games like Hearthstone et simila, each turn we will have a quantity of spendable mana, which, I assure you, should be used with precision if you don't want to compromise the whole fight. Also, there is, at the end of the turn, a movement on the map determined by the roll of a die, which can benefit us or the opponent. It is therefore advisable to foresee all possible positions we could move into at the end of the fight. This mechanic complicates the combat even more, because we will often have to keep some unused ideas for a greater advantage in the future.
This is to give you a quick taste of what it means to fight a monster in Little Town Hero. I assure you, it is very hard. I have spent hours fighting formidable enemies. The difficulty level starts very low at the beginning, but it rises dramatically. And hell if that's good. I love the challenge. I love long and attrition battles. This combat system is halfway between a video game it's a board game is fantastic. If Game Freak gave me a cooperative board game keeping this system, I swear to you I will buy it and go to genuflect in front of them. Too bad they threw everything to the chickens.
How cute are the explanations!

Play a game with just these graphics!
A monster for a friend.
But the positive things don't end there. Also it study of monsters it is a gem. I'm artistically brilliant, and facing them is a pleasure for the eyes. Obviously don't expect the Diablo situation (although you will actually encounter a horned monster early in the game). They are rounded, cartoonish, colorful, but there they will still put pressure on. You will be looking forward to checking out the makeup for break their defenses e hit hard.
Satisfaction, beautiful concepts and different fighting styles for each enemy. You also have the music of Toby Fox which are wonderful, and remind me Final Fantasy Fables: Chocobo Tales. Really Game Freak, how did you get to to turn everything into garbage?
Little Town Hero has some brilliant mechanics, but as usual Game Freak ruins everything.
There is no programming in the heart of those who struggle.
This Little Town Hero review will be mine business card in reviewers hell. I'm sure.
Game Freak, please teach your employees to code. Really, this game is full of stupid mistakes. Characters that they should stay still and they walk quietly on the spot when you run past them. Phantasmic slipsi of the PC when you suddenly change direction of travel. The model of the character who fits together if any other character is moving. I'll show you some, because it's not possible. These things are not going well in 2019.
Come on! Keep fit!

I want his skates too.
Empty Little Town.
Little Town Hero is supposed to be a GDR. At the beginning of the game, in fact, you can choose your name, and there is also a skill tree to be enhanced. Now, if it's a RPG, then there's also supposed to be a lot to chat and explore.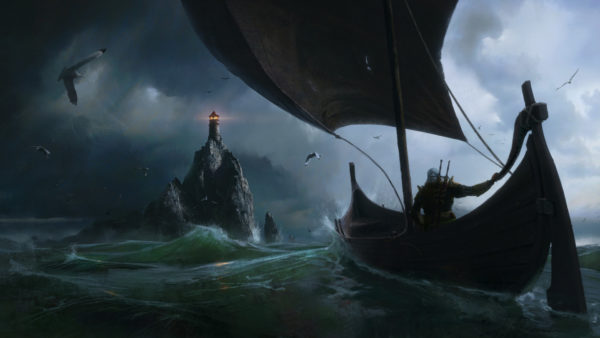 To learn more:
At the edge of the world: where the open world begins.
No, with cabbage. You will be confined to that town wandering around the same places.
Nor to say that there is something to see. It's empty. Completely empty. Even the characters who live there they are empty. Do you think they have well decided to use all models the same by character category (a Game Freak classic), but you aren't either wasted on changing your name. There are practically a certain number of citizens who practically have the gift of ubiquity. Indeed, they have all have the same generic appellation, as if the protagonist suffered from short-term memory loss and had to compensate: Boy, Girl, Man, Woman, Old Man, Old Woman, etc.
But they know about this horrifying thing. And so they decided to put the fast travel. In a town the size of a village of highlanders.
Game Freak, don't bother answering the question above. I think about it alone.
Little Town does not exist. The Hero is there, and you decide to play it.
A bitter note in Curryquette.
We close this Little Town Hero review with one bitter note.
It is not really possible that one of the development houses still most important in the world fail to pull out a full title. This is really about ruining mistakes a brilliant idea, and this is unforgivable.
I would like to make an appeal in conclusion: please, the mechanics are beautiful, do not throw it away. Game Freak give me a second chapter done right.
I will be here anxiously waiting.
Verdict 6/10 Little Town Hero a little too Little. Comment Little Town Hero is a game with brilliant ideas, without a shadow of a doubt. The problem is that everything surrounding these ideas and combat mechanics is poorly crafted. Not even Toby Fox's music can save the bad programming and ugly game design of the title. Too bad, it could have been the beginning of Game Freak's redemption after the negative performances of recent years. Pros and cons
✓
Gorgeous combat
✓
Exceptional music
✓
Nice concepts for monsters
x
Bad programming
x
Empty setting
x
Trivial storyline and side quests