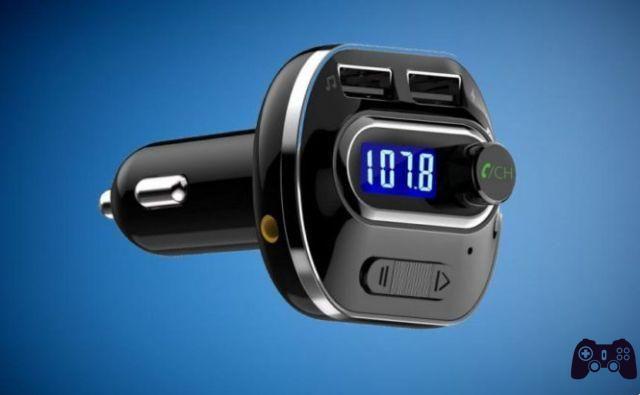 If your car is already several years old and does not have Bluetooth, don't worry: there is a way to listen to music from your mobile directly with your radio. You just need an adapter and plug it into your car for the convenience of wireless music.
These are the machines that support Android Auto
In recent years, automobiles have made significant advances in terms of technology, incorporating compatibility with systems such as Android Auto or Apple Carplay. However, you may have a machine that is five years old and older, a bit outdated when it comes to connectivity.
Surely you are here because you have an old FM radio with CD and you can't listen to music via Bluetooth in your car. There is a solution to this, and it is also quite inexpensive.
It is install a Bluetooth adapter in the car in so you can play audio files directly on the radio, without cables and without the need for anything else.
All you need is a cigarette lighter socket and an FM radio. This last requirement a Bluetooth adapter is particularly important, to listen to music from your smartphone.
that's how you can have bluetooth in your car if you meet these three requirements.
1. Purchase a bluetooth cigarette lighter adapter
As we have already explained, the key device for providing a wireless connection to your car is the bluetooth adapter. There are many, from light ones to cheap ones on Amazon you can find them for 10 euros.
2. Connect your mobile phone to the adapter
This step is quite simple, identical to the connecting a bluetooth headset to the mobile phone. You just have to turn on the adapter, look for your name in the bluetooth section of your mobile and click on it.
Within seconds you will hear a beep indicating that the phone and adapter have been successfully paired. They are already sharing the audio output.
3. Go to the station where you can listen to music from your mobile
Now, the last step for put bluetooth on an old car. On the adapter screen, whatever it is, it shows an FM frequency at which you need to go to your car radio.
On this station you will not hear a normal radio station, but the music playing on your mobile. Once you're done, you just need to turn off the adapter to stop broadcasting.
Further Reading:
The best Bluetooth speakers for your car
How to connect the phone to the car stereo - iPhone and Android
How to pair iPhone with your car
How to connect your Android phone to the car stereo
How to connect a Bluetooth speaker to a computer