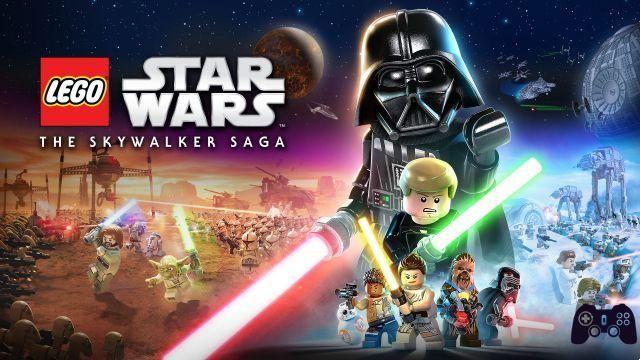 UPDATE: With a short press release, Xbox has officially announced the arrival of LEGO Star Wars: The Skywalker saga on Xbox Game Pass and PC Game Pass.
LEGO Star Wars: The Skywalker Saga is coming to Xbox Game Pass on December 6. pic.twitter.com/pQsRBcDteF
— Klobrille (@klobrille) December 1, 2022
Original news: With the arrival of High on Life and other games, the month of December is sure to be a big one for all Xbox Game Pass subscribers. However, waiting to find out what these new 31 days (the last of 2022) will reserve for us, the official Twitter account has unveiled one of the next additions.
It all started yesterday, when the account spread a little puzzle about what the next game arriving in the catalog will be. As time went by, social media managers spread little clues, until everything was clearer: based on the added and missing letters, users immediately guessed which new game will be added to the catalog. Xbox Game Pass. And it is a title related to Star Wars, at least according to some clues.
As you can see a little further down, in fact, LEGO: Star Wars will become part of Xbox Game Pass. Which of the many games produced by Warner Bros. Interactive Entertainment and TT Games but it is impossible to know. Logically, however, the upcoming game could be the latest collection, of which vi we had spoken at this address. Clearly knowing for sure is currently impossible, but everything will be clearer today: usually the games that become part of the service are announced at the beginning and in the middle of the month, so it will still take a few hours to find out the truth.
okay, we'll help you out a bit more. But gold star if you guessed XBOX GAME PASS, we set you up for that one https://t.co/vOAl9UxYNY pic.twitter.com/muIJ39fBYN
— Xbox Game Pass (@XboxGamePass) November 30, 2022
The arrival of LEGO games within the Microsoft service is not such unexpected news. More and more publishers and developers are choosing to publish theirs directly products within Xbox Game Pass. Most likely, the Redmond giant has found the right way to reach as many consumers as possible and the results reward anyone who decides to add their games to the catalog. Continue to follow Game Division for all the information in the pipeline from the world of video games.
For in-depth, reviewed and proven videos, we invite you to subscribe to our YouTube channel.