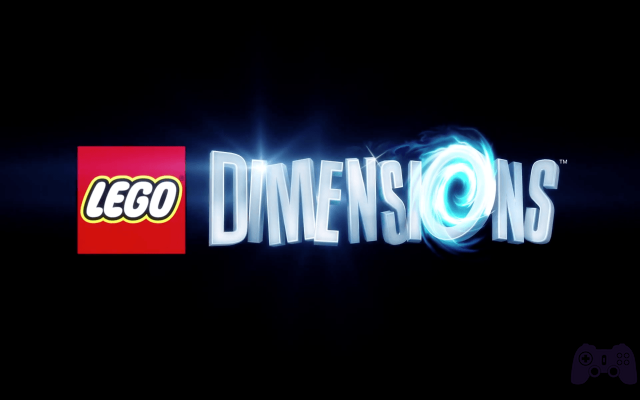 The Toy to Life segment in recent months is going through a period of great changes: while Disney actually raised the white flag by canceling its Infinity Activision, it instead played the effective name for Skylanders Immaginators, bringing Crash Bandicoot and all its clique back to the market. (which we had the opportunity to try in Cologne). In this frame Warner Bros. is preparing to bring LEGO Dimensions, which we had the opportunity to try at Gamescom, also exchanging a few words with Traveller's Tales, also to our latitudes.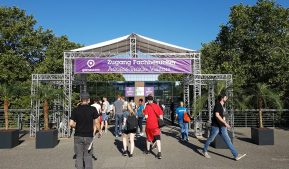 To learn more:
Fair specials: Gamescom 2016
When someone asks you if you are a god, you must say yes!
LEGO Dimensions has an incredible number of intellectual properties, which combine with each other
The station we were assigned to, as well as displaying a vast assortment of LEGO figurines to use during the experience (Batman, Harry Potter, Adventure Time ... Intellectual Properties truly for all tastes) immediately immersed us in the playset dedicated to Ghost Busters, which allowed us to become familiar with some of the peculiarities of the base on which the figures will then be grafted. This is essentially divided into two areas (with different colors, also shown in the legend on the screen) plus a central area where the main character is housed (it is however possible to take control of another of the characters on the screen at any time, without move the figures). In some areas of the game you will come across dimensional portals, and it is precisely at this point that it becomes clear why the base is divided into zones: depending on where the statuette is going to be placed, the gash will lead to different game areas, returning to the "basic reality" as soon as the figure is repositioned in the central slot. In the level dedicated to Ghostbusters this allowed the developers to insert locations shot both from the new film recently arrived in cinemas (and, unfortunately, also on consoles with its own tie-in) and from the timeless first film, aspects that will surely make you happy. fans of the franchise and, more generally, on paper can also offer interesting insights as regards the other Intellectual Properties that have "joined" LEGO Dimensions. IP which among other things can easily exist and be used even outside their worlds, also interacting with each other: for example Traveller's Tales showed us Gizmo in action (directly from Gremlins), making it move without any problems whatsoever in the level Ghostbusters themed that we got our hands on; the surprise, however, was to see how the monster reacted in contact with a Scooby Snack (taken, of course, by Scooby Doo), which after being ingested it caused the transformation of Gizmo into a more massive and dangerous beast (even if in fact it was not after midnight).
Four is better
PvP a little unrefined but a lot of fun
Both the main campaign and the various additional worlds are playable in cooperative mode for two players. Traveller's Tales, however, has also seen fit to add in LEGO Dimensions, and given the amount of different characters in the game it cannot be said that it was a bad thought, even a competitive mode playable by up to four players, a PvP where depending on the chosen rules (we could try a mode in which a player has a bomb on him and must pass it to someone else, before it explodes, in a sort of LEGO version of the catcher) and the selected map will be You can use any of the figures in possession to challenge CPU and friends. Although it is not a mode with particularly refined mechanics, the Arena undoubtedly does its duty, also and above all because each character is characterized consistently and is therefore different from the other alternatives: Voldemort for example is able to fly throughout the map with no particular limits whatsoever (so much so that it was used by the developers to move around the world of Harry Potter until reaching the Arena, which allowed us in the meantime to throw an eye to Hogwarts castle and the village of Hogsmeade), while Batman uses his gadgets and Batarangs to strike from a distance.
Comment LEGO Dimensions will make us poor. It is useless to turn too many words, putting together the bricks with some of the strongest Intellectual Properties on the market has already been a winning idea with regard to traditional Playsets, and can only replicate the success in the world of video games. Behind the desire to collect all the statuettes, however, fortunately, there is a team that over the years has shown that it knows how to do it with LEGO videogame excursions, characterizing everything with an out-of-the-line humor that has a strong hold even beyond outside the target audience, which is felt above all in simple (but still fun) mechanics. Pros and cons
✓
Lots of IPs available
✓
Classic LEGO humor
x
It will make us poor
x
Campaign longevity and Playset to be checked at launch