A few days ago we had the opportunity to participate in a roundtable that allowed us to preview some of the novelty that League of Legends will introduce during the pre-season period and which will therefore accompany the players for the long period that will precede the start of the new season. In addition to these, there are many things at stake, and Riot Games is increasingly attentive to what its main creature is, each time trying to introduce new mechanics and accompany new players where there is a need.
Furthermore, we had the opportunity to ask the developers a few questions to specifically ask what are the next updates that will affect the title. The pre-season is a very delicate passage because it allows many players to be able to understand what kind of playstyle to have throughout the season, and above all whether to change their strategy or not. It is in fact one of the most awaited moments of the whole year, in addition of course to the arrival of the World Cup which has already started in these days with the Play-Ins. Let's go now, however, specifically and see what awaits us in this one pre-season 2022 di League of Legends.
League of Legends: its pre-season and what's new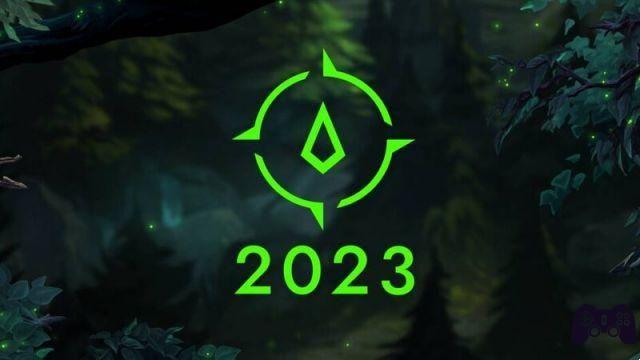 All the news of this pre-season will mainly concern the way of being able to communicate with one's companions and above all new ways of being able to interact with the map. We will have the return of the Chemtech Dragon, loved by many players, but above all among the most important news there will be a brand new way of being able to talk to your teammates via Pings. These will be completely revised, with a new wheel of actions and new possibilities of being able to communicate with your teammates, even without necessarily having to write in chat and therefore being able to be much faster in being able to give or follow the orders of your friends. In addition, there will be many changes within the jungle, one of the roles that for many players still represents a major obstacle today, always being targeted for updates and fixes; with this pre-season Riot's plan to bring more players closer to this role is becoming increasingly clear, going to file where possible to make the jungle experience as "simple" as possible. But now let's take a more specific look at all these new features.
The dragon is one of the first novelties included and will obviously make its mark return in one of the most popular versions by the players. The Chemtech will also bring with it many new features in the gameplay, including the modified land that will make plants appear throughout its entirety that it will be possible to take and which will give different effects based on the one we choose to "hit". They will differ in three main types: the explosive bulbs which will work like a normal red plant, but will give us twice the impact; the stimulating Fruits, which once eaten will allow us to take a small amount of shield and above all will not slow us down once taken, and then finally the predatory Sprouts, which will give a series of interesting bonuses including movement speed and vision around them.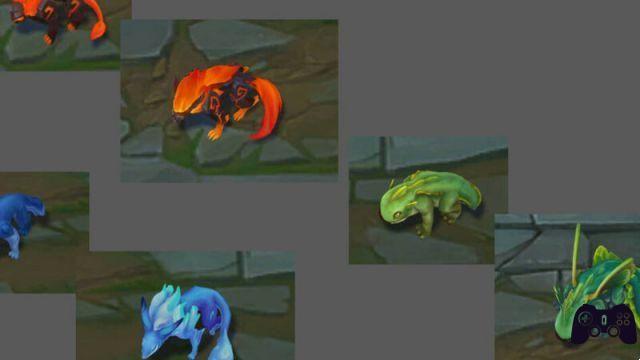 But if the dragon and its modification to the land will allow us to unlock these new ways of playing, as mentioned before, even in the jungle we will have to deal with many modifications. Among the most substantial are of course the brand new Avatars. Say goodbye to your favorite jungle dittos and welcome these new buddies to accompany you through the course of your adventure. They will therefore take the place of the items and will be of three different types, each of which will obviously give you boosts based on the type of jungler you choose to be.
In addition to this novelty there will also be new additions to the jungling system, which will also allow those who want to approach this role to do it even more easily. Fields will have a more defined aggro, allowing players to see how far a jungle monster can go; furthermore, one of the big news of this pre-season is the option that will allow everyone to be able to see which jungle path to follow when starting a game. An addition that we are sure will please most players out there, but which will also cause discussion, especially the more veterans who had to learn everything by themselves and adapt their strategy to each situation.
Even the top lane will be touched by some small changes that will mainly affect the number of gold that it will be possible to acquire and the experience that will be assimilated during the laning phase. Another important update concerns all the communication tools with the team. In fact, as mentioned at the beginning of this review, the communication possibilities will become ever greater and will make it easier to communicate with your teammates even in the most agitated moments.
Communication and personalization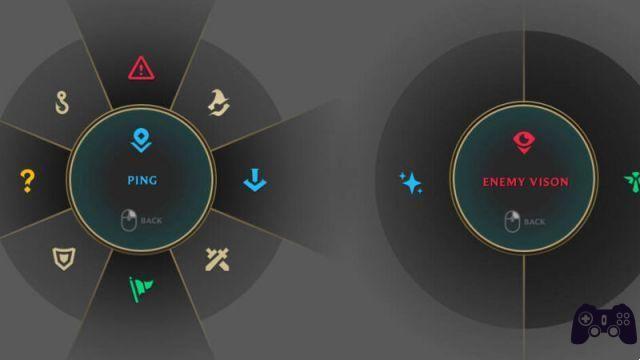 For this reason, the Ping wheel will be fundamental and will be redesigned almost from scratch, taking on a new shape that will allow you to have 4 more actions to communicate the push or retreat phase. Moreover it will be possible to plan some goals such as the dragon, with a voting phase that will allow your teammates to choose whether to proceed with the killing or not. There will also be some minor changes to the ward system. Now in fact it will be possible to see the duration of the same always from the mini map, an addition certainly welcome by those who cannot help but look at it even while in the laning phase.
Last but not least, all the changes that will affect the objects, and the shop, will certainly be welcome. The updates that we got to preview a couple of weeks ago will arrive in November, and will certainly allow many new players to enter and perhaps the most veterans ask yourself a few questions about your style of play. Riot is doing an excellent job to keep the state of the game unchanged and above all to make a game that now has more than a decade behind it almost "Immortal".