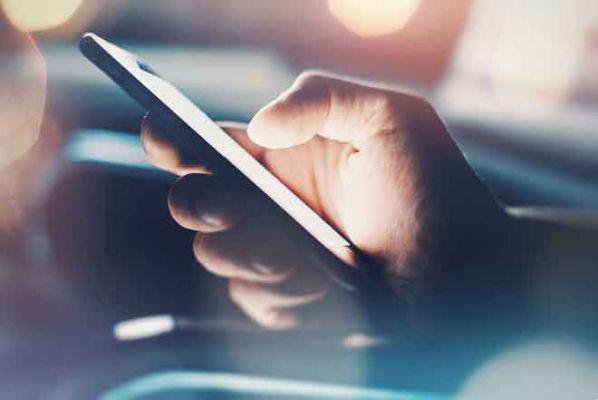 Worldwide there are more than 5 billion people who own a cell phone, even if the active Sims are many more: about 7 billion and 600 million. The penetration rate in Europe is 124%, but also in the rest of the world growth is rapid: in the first 3 months of 2020 alone, 3 million more users appeared in North America, 9 million more in Africa, 24 millions more in China and 43 million more in India.
Over the last ten years, in short, ours relationship with cell phones has changed in a profound way, perhaps because it is also the ones who have changed latest generation smartphone.
How we use the telephone today
In our smartphone, nowadays, we keep not only our memories, but also our money. There it is a person's entire life, from business contacts to messages from your loved one, from photos with friends to the shopping list.
If it is true that interactions between people began to change as a result of cell phones already at the end of the 90s, it is equally true that it is only with the latest generation smartphones that a level of immediacy and simplicity never seen before.
Communication in the time of smartphones
Thanks to rear cameras of ever higher quality, our communication today is based on photos and videos: images have taken over. The 5G connectivity, then, facilitates video calls and live direct, which guarantee the involvement of more people at the same time.
The concept of sharing economy, moreover, it would not have been able to know the upsurge it was the protagonist of had it not been for mobile phones. How could you book a car on Uber, a ride on BlaBlaCar or a room on AirBnB without a smartphone?
Because our lives have been revolutionized by smartphones
I latest cell phones they can be compared to Swiss army knives: not only because they are carried comfortably in your pocket (even if a few years ago they were even smaller), but above all because they offer multiple functions and allow you to perform a great variety of actions.
Of course they are used for making phone calls, but they also act as gps navigators providing the driving directions you need when traveling; moreover they are in effect cameras, moreover with ever better lenses.
They also allow you to pay for shopping in stores, and therefore can be equated to credit cards. And, again, a smartphone from time to time can be transformed into a notebook, a video camera, an address book, an alarm clock, and so on.
A rich assortment of advanced features
It is not superfluous to highlight that, in the face of such cutting-edge technological devices, other devices are forced to give way. The sale of cameras is in constant decline, a real meltdown of which the culprits are smartphones.
The notion of all in one it is undoubtedly comfortable for users, but manufacturers do not think the same way. Over time, the screens get bigger and bigger, the video resolution ever higher, the battery lasts longer ...
LG smartphones
Among the best android smartphones there are undoubtedly those of LG, a leading brand in the sector whose quality is recognized and appreciated worldwide.
Further Reading:
Whatsapp on two devices, how to do it
How to reset an Amazon Echo Alexa speaker
What is Konami code and how is it used?
MateBook X Pro (2022): This is Huawei's answer to the MacBook Pro
Xiaomi Mi Band 4, confirmed the arrival and Bluetooth / NFC certification