For years now JRPGs are among the most popular video game genres and played by many fans. Since the 80s and 90s, JRPGs have greeted the publication of real masterpieces, milestones that have remained forever imprinted in the history of video games. In recent years, and in particular during the eighth generation (that of PS4 and Xbox One, whose video games are also usable on the new consoles in backwards compatibility), the Japanese role-playing game genre has experienced a new period of rebirth and rediscovery by the public, also thanks to its ability to modernize considerably over the last decade, thanks to various hybridizations with other types of video games (mostly action games, but also more niche genres such as visual novels or sim games).
Among its main strengths, the JRPGs they have always been able to boast an excellent character design, exciting and long-lived stories and in general an exceptional relationship between their price and content, rarely equaled by other video game genres. In the following list, therefore, you will find all the best of what JRPGs can offer nowadays, transporting you to wonderful and maniacally cared for worlds, and characterized by a visual and aesthetic sector that is often out of scale. Before starting, we remind you that on our pages you will also find a guide dedicated to the best western RPGs (complementary to the one you are about to read), one dedicated to the best metroidvanias and one to the best anime-style games. Having said that, let's embark on a journey to discover the best that "role" Japan can offer!
The best JRPGs
Shin Megami Tensei V
Pokémon Violet / Pokémon Scarlet
Tales of Arise
Triangle strategy
Yakuza Like a Dragon
Person 5 Royal
Xenoblade Chronicles 3
Final Fantasy VII Remake
Star Ocean The Divine Force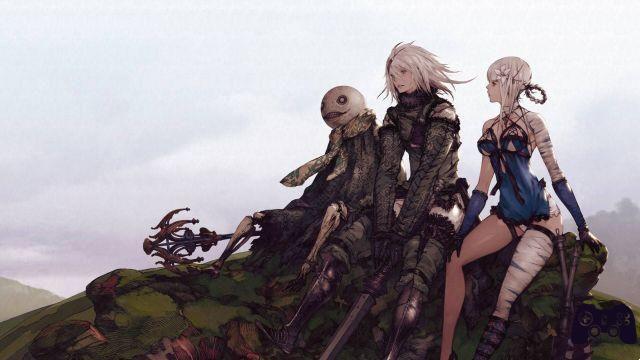 Shin Megami Tensei V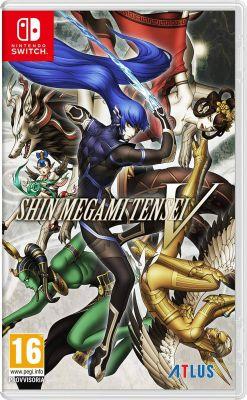 Back after a recent remake parenthesis with Shin Megami Tensei III Nocturne HD Remaster, definitive version, revised and corrected, of the epochal JRPG of ATLUS back in 2003, the saga finally marked its return to videogame screens with Shin Megami Tensei V, exclusively for Nintendo Switch (for now). The game is part of the same narrative universe as Persona, but has a more mature story and arguably deeper JRPG structure. The player tries to push his way in a Tokyo invaded by demons and monsters, a post-apocalyptic setting dominated by aberrations that goes by the name of Da'At. A great return of a historical saga, excellent as per tradition.

SEE ON AMAZON SEE ON EBAY



Pokémon Violet / Pokémon Scarlet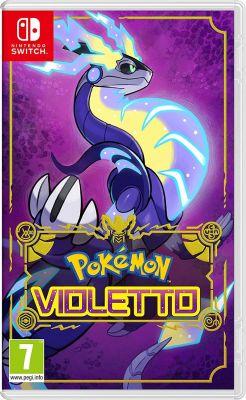 Please, don't take the pitchforks right away: in fact, we know very well that Pokémon Violet and Pokémon Scarlet haven't exactly turned out to be masterpieces, but they still hide inside them more than one reason to be taken into consideration. Their open world nature, in fact, marked a watershed in the famous saga, opening the world of Pokémon to infinite new possibilities. In short, if you love the franchise or if you are looking for some more accessible titles for some young players, the purchase is nothing short of mandatory: Pokèmon is always Pokémon after all. If, on the other hand, you are only looking for a good JRPG, our advice is to look at some other titles on this list.

SEE ON AMAZON SEE ON EBAY
Tales of Arise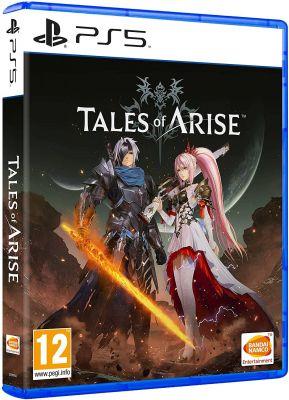 Tales of Arise is the best JRPG in the "Tales of" saga and, accordingly, probably one of the best JRPGs of 2021. The new action-packed battle system it's fun and makes the fights truly spectacular with tons of mechanics to experience. Each new game in the saga drags the player into a new imaginary, and this time Bandai Namco tells a story of liberation with a surprisingly charismatic cast of characters. The game makes use of the Atmospheric Shader, a technology introduced in the Unreal Engine 4 that makes the anime-style shaders a feast for the eyes.

SEE ON AMAZON SEE ON EBAY




Triangle strategy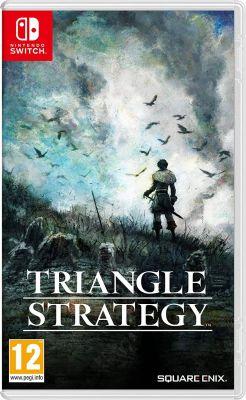 After the great success of Octopath Traveler, a classic JRPG that mixes pixel art and HD visual effects in a three-dimensional world, Square Enix repeated itself in 2022 with a new concept that exploits the same visual techniques: Triangle Strategy, a tactical JRPG. The title is characterized by a solemn and complex narrative that revolves around political intrigue, difficult decisions and twists, while the turn-based combat develops on the strategic movement of the game characters on a checkered combat grid, where the position and the elevation of the land can make a difference. If you have a predilection for turn-based strategy games, as well as obviously Japanese role-playing games, Triangle Strategy is in short the game for you.

SEE ON AMAZON SEE ON EBAY
Yakuza Like A Dragon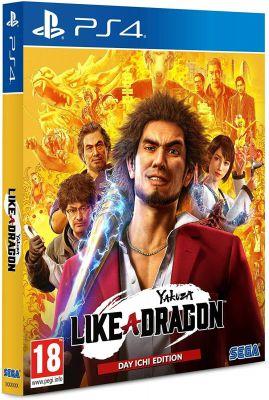 Yakuza Like A Dragon is the name by which the seventh chapter (eighth, also considering Yakuza Zero) of the series is known in the West Yakuzaaka Ryu Ga Gotoku. Surprisingly, with this new iteration, SEGA has decided to transform one of his best-known action games into a role-playing video game, and the experiment has succeeded very well: Yakuza Like A Dragon integrates a deep RPG system into the classic action gameplay very well, with four usable and manageable characters in total freedom and even a job system, typical of some classics of the genre. All against the background of a story that reinterprets various Japanese stereotypes, doing it in a humorous and sometimes even hilarious way. One of the best JRPGs of recent years, without much discussion.

SEE ON AMAZON SEE ON EBAY





Person 5 Royal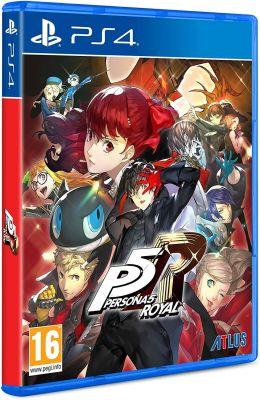 Person 5 Royal is the definitive edition of the outstanding RPG by Atlus released in 2016, already in itself one of the best JRPGs ever, to which it "changes" the connotations a bit, adding numerous contents, new characters, and further deepening some subplots. Persona 5 Scramble: The Phantom Strikers has also been released lately, which slightly adapts the game to the musou genre, but we are here to talk about JRPGs and the Royal version is the greatest exponent of the saga. If you missed Persona 5 at the time of its original release, the Royal version is a great way to rediscover a video game that will take you dozens of hours, spent in a Thieves Guild that moves in the shadows of a cross-section of Japan reconstructed in visually and culturally perfect way. To play it, among other things, it is not necessary to know the previous titles in the series by heart, which makes it even more attractive.

SEE ON AMAZON SEE ON EBAY
Xenoblade Chronicles 3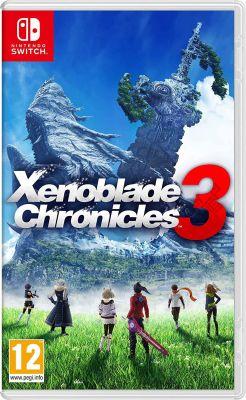 "Xenoblade Chronicles 3 is the sum of experience that Monolith Soft has collected over the course of these hectic years branded Nintendo Switch, for better or for worse. We have finally managed to obtain a technically more than presentable title which at the same time is characterized by a peculiar but effective combat system "with these words we incensed Xenoblade Chronicles in our review, rewarding it with a high-sounding 8.9. A great JRPG, in short, essential for every lover of the Nintendo Switch genre, who can find a great adventure in Xenoblade Chronicles 3, a worthy sequel to the first two great episodes of the series.

SEE ON AMAZON SEE ON EBAY
Final Fantasy VII Remake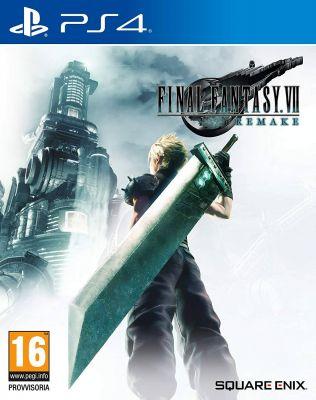 Final Fantasy is probably the JRPG saga that can never be missing from your shelves. Particularly Final Fantasy VII Remake immediately applied to be one of the most successful remakes and one of the best JRPGs of recent years, with which Square Enix has revived one of its most played and loved titles, in the context of a path yet to be discovered: the narrative arc of the game covers only the first part of the plot of the original, but it does so in a much more detailed way, allowing you to explore Midgar like never before. This Remake, among other things, can count on a much more action branded fight, thanks to the presence in the development team of the ex Capcom Teruki Endo (Monster Hunter World), who however does not deny the foundations of the 1997 title, on the contrary , makes them the cornerstones of gameplay. In the second link you will also find the PS5 version, which includes several visual improvements and the exclusive DLC dedicated to Yuffie.

SEE ON AMAZON SEE ON EBAY
Star Ocean The Divine Force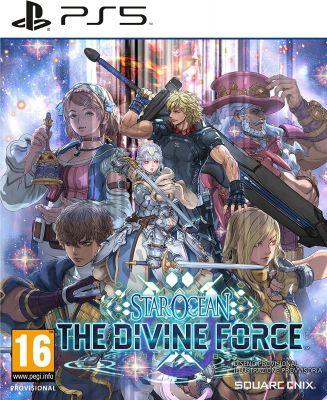 A historic saga in the JRPG landscape is certainly Star Ocean, a series that returned just a few months ago with an excellent new episode. Star Ocean The Divine Force, this is the full name, as our review tells us: "a solid new entry in the saga, which keeps its action jRPG soul high thanks to a frenetic and tactical gameplay at the same time. A title that would certainly have benefited a lot from a larger budget, see for example for a technical and graphic aspect that is not up to par, but which still manages to entertain and give everything that could be expected". In other words, absolutely not bad.

SEE ON AMAZON SEE ON EBAY
How to choose the best JRPGs
Choosing a JRPG is certainly not very simple and in fact there are many variables that can lead to one title or another. It is, after all, about one of the most diverse video game genres out there, capable of transporting to countless worlds seen under different optics. Just to help you orient yourself in your choice, we have therefore compiled a list of tips, which will allow you to take as considered a decision as possible.
What is a JRPG?
The first question that could come naturally to everyone is certainly one: what is a JRPG? JRPG is the acronym of Japanese Role Playing Game, i.e. gods Japanese role-playing games. Unlike "traditional", or rather Western, role-playing games, they are generally distinguished by common characteristics that are more or less always present in every exponent of the genre. The first clearer and more visible feature is the graphic sector, characterized in most cases by a Japanese style, for example with swords and armor with disproportionate dimensions, very colorful hair and a typical narrative of anime and manga.
Another characteristic inherent in the best JRPGs is the division between game map exploration screens (overworld) and fight screens: in recent times this component is gradually disappearing, but it is still possible to find it for example in games such as Pokémon, where battles are conducted in separate screens after the player's avatar comes across a wild creature in the tall grass. Finally, another non-mandatory but very common feature is the presence of turns within fights, a component that adds strategic depth to the game and which depending on the titles can have different variations on the theme: let's think for example of the combat system of Final Fantasy 7 Remake, a hybrid between real-time action and turn-based strategic thinking.
Our pick of the best JRPG games
The world of JRPGs is rich and varied. Since the 80s with the first Dragon Quest and Final Fantasy, the genre had its exploit in the 90s to then have a slow but inexorable evolution up to the our days with a new and intense flowering. To date, the availability of ever-changing JRPGs is remarkable, from the more strategic and thoughtful titles such as Pokémon to the more frenetic and action ones such as Tales of Arise, without missing important historical sagas such as Final Fantasy and Shin Megami Tensei.
There truly is a JRPG for every taste, from the more traditional and heartwarming stories filled with greatswords, magic and technology, up to titles rich in monsters and monsters to fight or collect. In this guide to buying the best JRPGs we have decided to also include some particular variations, such as the JRPG twist that the Yakuza action saga had with its spin-off Like A Dragon, a situation that also happened to the Persona saga with Persona 5 Royal and Monster Hunter with the Stories saga.
Setting
One of the main aspects to take into great consideration is definitely the setting: do you prefer something more modern, such as Final Fantasy VII Remake, for example, or do you want an experience with fantasy styles like Bravely Default? Are you sure you aren't looking for something even different like Star Ocean The Divine Force instead?
To make a JRPG, as well as any other game, even more interesting is in fact the setting, that is the setting of the title. Immerse yourself in some adventure with scenarios and themes in your own ropes, in fact, greatly increases the appeal of a game, making it more attractive to look at and fulfilling to play. In addition to gameplay, graphics, plot and so on, in short, the setting is also something to take into great consideration when choosing your next JRPG. After all, if you hate science fiction and space travel, why should you launch yourself into a title with such themes and not looking for a game that best suits your tastes?
Price
Of course, a self-respecting buying guide cannot lack a paragraph dedicated to queen of features to take into consideration, ie the price. In fact, it is evident that even a few tens of euros of difference can lead to one side or the other in the choice of some JRPG and, precisely for this reason, we have decided to include only video games of this genre in this list with excellent value for money. All of this, obviously, without forgetting the latest releases, which, although characterized by a higher cost, are usually equipped with more successful technical systems and the latest technologies on the market.
In our list of the best JRPGs, you will therefore be able to find a bit of everything, starting from the historical glory that you cannot not play up to some more recent works, which landed in shops only a short time ago. All, of course, always with quality first, to avoid making you spend money on not so convincing titles.
Game platform
One last aspect that we would like to underline in this guide to the best JRPGs on the market is that relating to the gaming platforms for which they are available. PlayStation, Xbox, Nintendo Switch and PC: as you may have understood by now if you love video games, not all JRPGs, as well as titles of other genres, may be available for every platform. Some, such as Pokémon Scarlet or Pokémon Violet are only available for some of them, in this case Nintendo Switch, while others, see Star Ocean The Divine Force, can be played with both Xbox and PC or PlayStation.
The JRPGs that you will decide to buy, as well as any other type of video game from the dawn of time, they must therefore be purchased for the console in your possession. An Xbox, for example, is not able to run a PlayStation title, while on Nintendo Switch you will not be able to enjoy a PC exclusive JRPG in any way, and so on. We are sure that for many of you everything will be trivial and almost obvious, but it is good and right to keep it in mind, especially if you haven't dabbled in the world of video games for a long time.