The next few years will be sprinkled with horror video games (mostly sci-fi) that promise to terrify us in a way that hasn't happened for a long time. To open the dance of this succession of projects will be The Callisto Protocol, the new horror game by Striking Distance Studios deliberately inspired by Dead Space (not for nothing else the team collects veterans and even the creator of the original chapter) and placed as a real new experience.
In the last few days I had the opportunity to preview twenty minutes of unreleased gameplay, so as to finally give me a clearer idea of ​​the game model on some features that move what will be the engine of The Callisto Protocol (pre-orderable on Amazon). While still dubious about some things, I have to admit I am however satisfied with what I have been able to see, but I would like to wait to play it first hand before starting to express more in-depth judgments.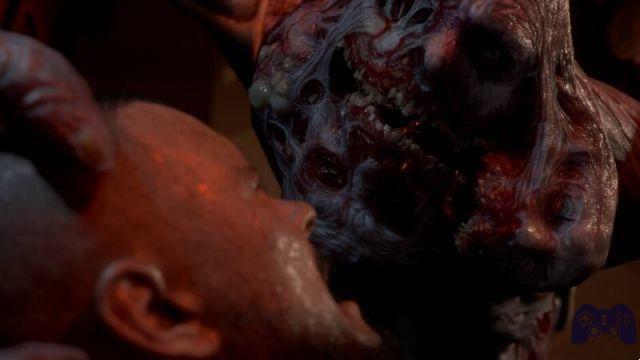 The Callisto Protocol, the fear of the unknown
The game is set in the distant 2320 in a colony called Black Iron. The United Jupiter Company has set up this base on Jupiter's moon, Callisto, as a maximum security prison for criminals… let's say not exactly tame. We wear the shoes of just a prisoner called Jacob Lee, forced to escape from prison and the terrifying mutations that are happening to other prisoners and those working on Callisto.
On the story we are not yet 100% aware of what we will actually see, therefore at least for now we have to limit ourselves to the gameplay and atmosphere, which seems to be all there thanks to an apparently truly remarkable visual system and a sound design that promises to terrify us properly.
Unlike a classic survival horror game, in The Callisto Protocol our main weapon is melee and therefore melee. Don't get me wrong, the firearms are there and will be fundamental, but the ammunition is EXTREMELY rare, consequently most of the clashes must be faced at close range, taking advantage of dodging and always hitting at the right time, which allows us to show off a precise attack with our gun, damaging a weak point in a specific moment.
If during 1vs1 fights this is feasible, in situations where two or more enemies face us it begins to become a problem, but it is still difficult to find yourself surrounded by thousands of mutants, which makes it profoundly different from Dead Space, which focused heavily on the number of enemies and on "surrounding us".
On certain occasions the monsters we fight can "mutate", and this can be sensed by the tentacles that begin to emerge from the stomach (brr, disturbing). In this specific case you must immediately aim at the tentacles to make sure you eliminate them as quickly as possible; if not feasible, at least try to slow them down by shooting their limbs, or by attracting them with the GRP (or GRIP, a gravitational weapon) to throw them everywhere using the environment as an additional weapon.
What didn't blow my mind is the firearms combat system: the aim seemed too classic to me and gave me the feeling of something "woody" and not very fluid. However, it should be emphasized that this is a video sensation, because it should be tried to understand if it is actually like this or not. Furthermore, since it is a survival it could also be a positive thing.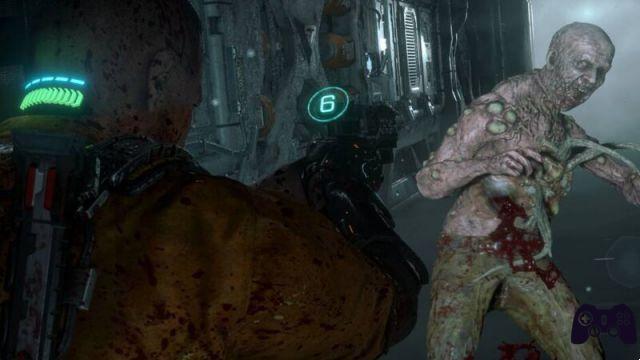 Between exploration and adventure, it becomes essential to strengthen yourself, and in this The Callisto Protocol is not very different from similar games. During our journey we happen to find ourselves using a 3D printer useful for installing (net of a Callisto currency cost) weapon upgrades, ammunition and so on. Nothing too different from the classic survival, therefore, but still composed of all those factors that make it complete at the right point, but the question is: what differentiates it from a game like Dead Space? I want to be honest, I don't know yet and maybe we will find out in December.
Summing up
The Callisto Protocol comes with decidedly very high production values, appearing as a title capable of really surprising during the Christmas period and giving players a disturbing and frighteningly disturbing horror game. Although it does not show obvious originality, the survival action-game from the creators of Dead Space seems solid, with its own identity and with all the credentials to accompany the closure of this 2022 video game in the best way.