After much talk, with the September 2021 update PS5 can you support adding a SSD M.2 internal which will help you expand the console's base 825GB memory. The installation process (here our complete guide and video guide) is very simple and requires only a minimum of technical skill, since it will be necessary to physically act on the console with a screwdriver, but it can hide pitfalls. For example not all internal M.2 SSDs are supported (at least officially) from Sony and PS5 and these could compromise the functioning of the games or affect loading times. Others instead they are not equipped with a heat sink and thus require the user to purchase it separately.
In this guide you will therefore find only a selection of best internal M.2 SSDs for PS5, which are not only perfectly compatible with the console, but are also able to save you a little bit on the price.
Before proceeding, if you want, you can also take a look at the best external HDs for PS5, in case you are looking for devices intended for storage only, or at our other guides dedicated to PS5: the one with the best controllers and the one with the best accessories.
Internal PS2 M.5 SSDs, the best
Seagate FireCuda 530 SSD, the best
Patriot Viper VP4300, the fastest
Western Digital Black SN850, the optimized for gaming
Samsung 980 PRO, the economic but without heatsink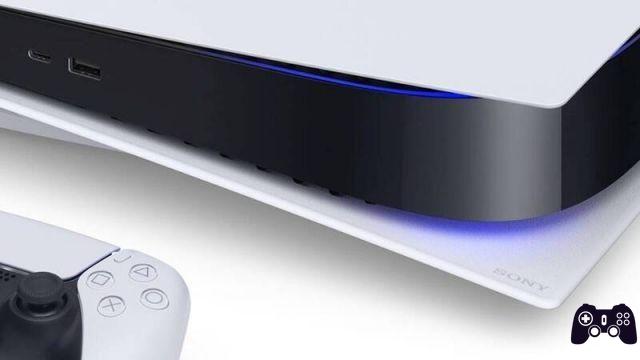 Seagate FireCuda 530 SSD, the best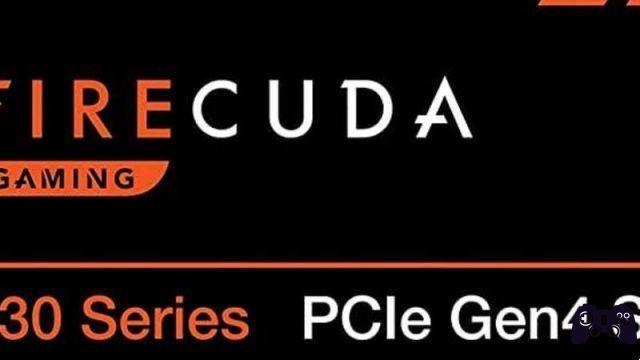 Officially supported by Sony, among the fastest, with built-in heat sink and the one with the most memory cuts ever. If you want to expand the internal memory of your PS5 and squeeze its potential to the maximum, the Seagate FireCuda 530 is the internal SSD for you. The read speed of this device is well beyond the up to 5.500 MB/s required by Sony e it reaches 7.300 MB/s in order to run even the heaviest game with minimum loads. The various available memory cuts (500 GB – 4 TB) make it not only the best but at the same time the cheapest since you can take home the 500 GB one for just under 150 euros. Finally, you can also be sure at the level of guarantee: this SSD in fact offers well 5 year warranty included in the price and up to 3 years of Rescue Data Recovery Service for data recovery in the event of a malfunction.
See on Amazon
See on eBay
Patriot Viper VP4300, the fastest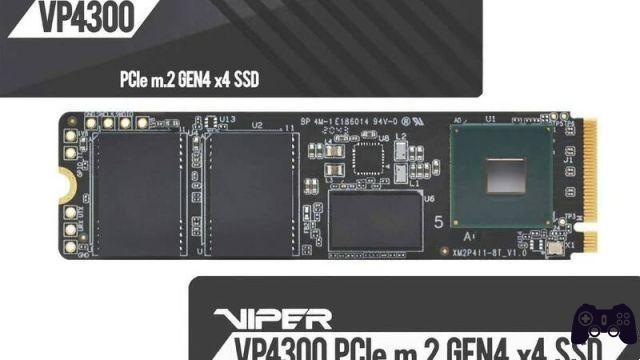 If the speed of the previous Seagate still doesn't satisfy you and you want the best performing on the market, the solution proposed by Patriot con Viper VP4300 it is just what you are looking for. Imagine resetting the loading of any game, to see huge cities appear in the blink of an eye or to switch from one menu to another without any slowdown. This Patriot SSD is able to give you all this with a read speed that it reaches 7.400 MB/s with maximum load reduction. Also, thanks to the integrated heatsink, it is perfectly compatible with the internal slot of PS5 and you will not have any problems with assembly.
See on Amazon
See on eBay
Western Digital Black SN850, the optimized for gaming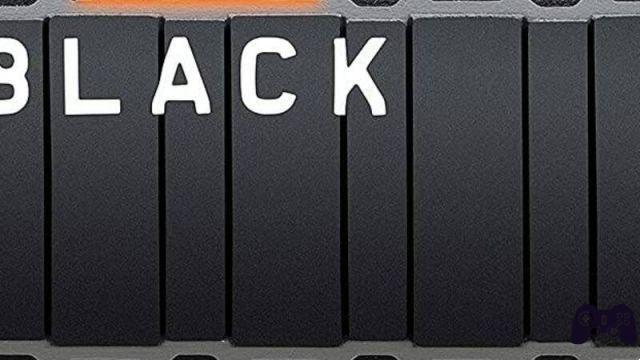 Of course, this selection could not miss a product that comes from Western Digital, a brand of excellence in the field of memory devices. It's about Western Digital Black SN850, always with integrated heatsink and which is perfectly within the size of the expansion slot of the PS5. The proposed model, that Heatsink, and also capable of minimizing thermal throttling keeping every game at peak performance (for the less technically savvy, thermal throttling is a situation that occurs when the heatsink is unable to get rid of the excess heat generated by a CPU with too much work to handle. As a result, the CPU is forced to drop the performance of the device until the temperatures return to a safe level the reading speed stops "only" at 7.000 MB/s, unlike the other devices offered, this internal M.2 SSD from WD takes advantage of the tecnologia Next-gen PCIe Gen4, specifically designed to improve gaming performance. And if all this is still not enough for you, know that it is also quite cheap.
See on Amazon
See on eBay
Samsung 980 PRO, the economic but without heatsink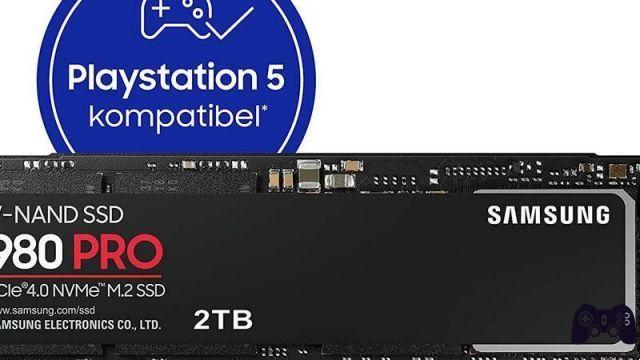 Finally, if you are looking for a Internal M.2 SSD for PS5 without heatsink (because maybe you already have one) we recommend the Samsung 980 PRO, currently the best among those sold without integrated heatsink. Also in this device the reading speed "only" reaches 7.000 MB/s while still remaining far above what Sony requires. Despite the lack of a heat sink, which can still be purchased separately for a few tens of euros, this device is one of the best performing and at the same time cheapest on the market. If we take for example the 2 TB model of this high quality memory, certified by the Samsung brand, the cost reaches 350 euros. A really cheap price that is difficult for another manufacturer to match by adding at least 100 euros of difference for an SSD of the same size.
See on Amazon
See on eBay

How to choose a PS2 compatible M.5 SSD
Sony has imposed dei very specific requirements for compatibility with an additional internal SSD which, if not respected, risk making your efforts in vain. Let's see what they are to help you choose an internal SSD for PS5 along with other features that will help you choose the fastest and the one that best suits your budget.
Sony specific requirements
These are the official specifications released by Sony that must be taken into consideration before purchasing. So make sure that whatever SSD you choose respects these characteristics.
Interface: NVMe M.2 SSD (Key M) supported by PCI-Express Gen4x4
Storage memory: 250 GB - 4 TB
Dimensions supported: 2230, 2242, 2260, 2280, 22110
Dimensions including heat dissipation mechanism: Width up to 25 mm
Length: 30/40/60/80/110 mm
Depth: up to 11,25 mm (up to 8,0 mm from above the card, up to 2,45 mm from below the card)
Sequential read speed: 5,500 MB/s or higher recommended
Socket type Socket: 3 (Key M)
Connection
As we have just seen, there is little room for maneuver on this front: la PS5 supports only M.2 SSD. NVME with Socket 3 and of type 2230, 2242, 2260, 2280 or 22110. No SATA, therefore, you must necessarily comply with these specifications.
Ma why the NVME interface? It is a superior connection interface compared to the standard M.2 which allows a data throughput greater than 3.5 GB per second. This means that an SSD with this interface is able to approach the speeds of the fastest memories ever, i.e. RAM.
Reading speed
Reading speed translates very simply into loading times. So the higher this is, the more loading times will be reset and you will be able to play at a lightning speed.
The SSDs recommended in this guide have them all a read speed of at least 7,000 MB/s. If you want to play at the highest level, remember to bet products with at least this speed.
Capacity
Sony allows you to add another SSD to the internal memory device with memory compresses between 250 GB and 4 TB. The choice, in this case, will depend a lot on your budget because absolutely nothing changes at the installation level. Do you like to keep your games saved on your SSD and always ready to use, then opt for a larger memory. If, on the other hand, you're the type to play and uninstall, then perhaps a basic SSD is better, or maybe you don't need an extra SSD at all.
If you have a poor enough connection and every time to download a game you usually make pagan sacrifices to the god of fiber, also in this case an extra SSD could be of support so you don't have to re-download the games.
If you choose to buy an internal SSD our advice is to make an outright purchase. In the sense that it's really useless to add 250 GB to the console. If you must buy one, get one at least 2 TB or, better, 4 TB so as to cut off the bull's head. This way you will be ready to face the greatness of the current generation games and archive everything you want.
sink
The dimensions of the slot for the PS5 internal SSD are very precise and they don't allow much room for manoeuvre. For this reason, if you choose to buy an internal SSD with dimensions larger than the recommended ones, you will have to go and buy it without a heatsink or deprive it of its heatsink to add a third-party one with the correct dimensions. We believe that given the very small price difference (a few tens of euros) it is preferable to buy an internal SSD that already has a heatsink with dimensions compatible with the PS5 slot so as to go and insert it without having to find a special heatsink. However, if you want to buy an SSD and then combine it with a heatsink, in this guide we also offer you the best internal SSDs for PS5 without a heatsink.
Brand
Western Digital, Seagate, Samsung and all the other brands recommended in this guide are the best in the PS5 SSD market. I'm not saying this because these companies paid me to say it, but they are saying it thousands of positive reviews that you can find on any store regarding these products.
The PS5 SSDs made by these brands are products of great build quality, made to last over time, quick and simple to install. By choosing one of these brands instead of a discount device, you will have the certainty of playing in peace, with a guarantee and dedicated assistance. Of course, by taking a product from a less famous or unknown brand, you will be guaranteed to spend less, but how long will you play in peace?
Installation
To install your new internal SSD in the PS5, the steps to take are few and simple. Plus, you won't need any crazy technical knowledge or specific tools. The indicated screwdriver is enough and follow the steps of this guide in which we have also included a video procedure to help you at 360 degrees.
Price
Finally we come to the feature that most of all guides our purchases: the price. Usually the products are divided into price ranges that guarantee you more or less functionality depending on the amount spent. In the case of a PS5 SSD, the features, speed or build quality are the same whether it is an SSD under 100 euros or well over 400. What changes is only the capacity, which as we have seen before can go from SSDs with 250 GB of memory (usually around 100 euros) up to those with 4TB capacity (which instead are around 500 euros).
Our advice is to avoid smaller SSDs: what about SSDs that can be filled with about 3-4 games? Better to wait for the right occasion and get a bigger SSD for PS5 maybe at a good price. Well, this is the best time to buy SSDs for PS5 which, after a start that saw them reach stellar figures, now these products can also be found at half the price, guaranteeing you the best in the sector without emptying your wallet!