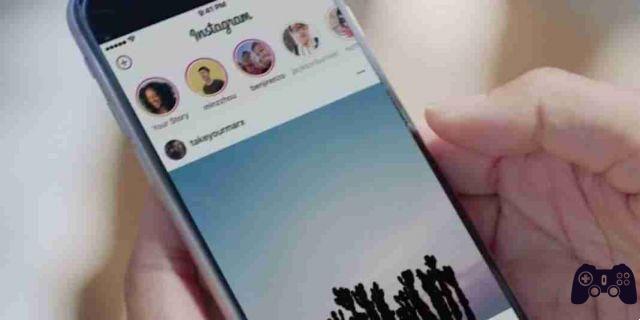 The best Instagram Stories apps for Android and iOS. Make your instagram stories more and more beautiful and original thanks to these applications.
You often use the Instagram stories function and would always like to create new content and amaze what you share with special effects.
So now we will list you some instagram story apps that will help you with this.
Instagram Stories App
Here are the best app for instagram stories that you can use to give vent to your creativity and imagination.
Hype Type e Legend
Hype Type is an iOS app that's all about animated text , so you can share your message in style.
Take an existing image or video, type your message and select an animation style. You can then customize the size, position and color of the text. Choose from millions of tracks to add some backing music (if you like) and set the speed of your video and text.
Once done, you can save this newly animated video to your camera roll ready to upload directly to your Instagram page.
Hype Type is available for free on iOS. Removing the watermark costs $ 1,99, and unlocking additional animations costs $ 1,99. If you are looking for something similar in Android, download the Legend application.
Download: (Free)
Download: Legend (Free)
Microsoft Hyperlapse
This free application available on Android is an easy way to create videos.
You can record a new video from the application (up to 20 minutes) or use the application to convert an existing video from 1x to 32x speed. Just remember to record in portrait mode, not portrait mode, for Instagram Stories.
If you're looking for something similar to use on iOS, try Hyperlapse (same name, different app).
Download: (Free)
Download: (Free)
PicPlayPost
If you want one of the Instagram Stories to contain more than a single vertical image or video, use PicPlayPost. This is a free app available on both iOS and Android which is perfect for creating photo and video collages ready for sharing.
For Instagram Stories, you have to start a new project with a 9:16 ratio, but there are many other formats available for other purposes. Choose your favorite layout and add images and videos to each of the available spaces within the collage. You can even include music if you want.
To remove the watermark, you need to upgrade for $ 4.99. Other in-app purchases are also available.
Download: PicPlayPost for | (free)
InShot
One of the big problems with Instagram news is that your videos and images will be cropped to fit the vertical aspect ratio of the Stories format. Fortunately, there is a solution: InShot. This is a free app available on iOS and Android (although you'll have to pay a couple of dollars to remove the watermark) that allows you to customize the aspect ratio of any image or video you want to include in your Stories .
The app essentially creates a new video (for Instagram Stories select the 9:16 option), the excess space can be filled with a solid color, gradient, or just blurs parts of the video that aren't needed.
From there you can add text, animated emojis, stickers, filters, music, voices, effects, and adjust the video speed before sharing.
Download: InShot for | ) (free)
Adobe Spark Post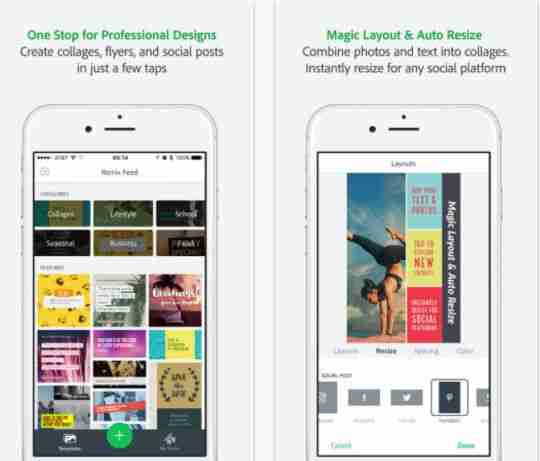 Adobe Spark Post is a mashup between Hype Type and Canva. You can use the application to create designs for flyers, social media messages, collages and much more. Furthermore, it is possible add animated text to images ready to share directly on Instagram.
Within the application, choose the image you want to work with, then choose Instagram Story as a model. Add some text and play around with the styling until you're satisfied. To choose an animation, click Effects > Entrainment .
You can go back and change any of these settings at any time, but when you're happy with your image, add it to your camera roll on iPhone and it will appear as a 4-second video ready to be shared on Instagram.
This is truly a powerful application that allows you to create truly professional images quickly and easily, with stunning typography and eye-catching animations.
Download: (iOS free)