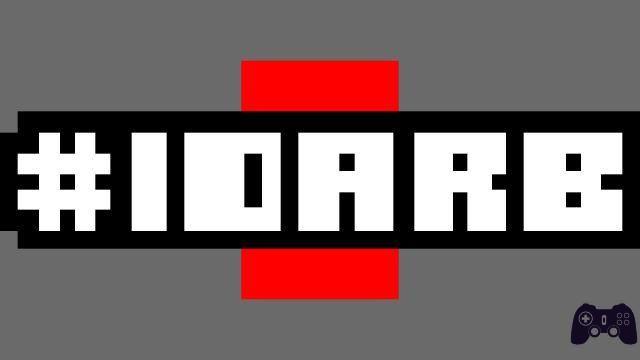 In a videogame period where the importance of graphics, complete with counting of frames per second, is increasingly preponderant compared to other factors, it is nice to see how some independent developers try to oppose and create titles characterized by fun, innovative gameplay. and immediate. The boys of Other Ocean Interactive they seem to want to take this path and with theirs #IDARB, characterized by one deliberately retro style, try to break into the market by inventing a new videogame sport in exclusive to Xbox One. Will they have succeeded?
Handball according to Other Ocean Interactive
#IDARB tries to merge the mechanical characteristics of handball with those of basketball
#IDARB it's a two-dimensional title which seeks to blend the mechanical characteristics of handball with those of basketball. Controller in hand, in fact, we will be catapulted into an 8-bit arena with the aim of recovering the ball and putting it in the opponent's goal. This simple mechanic, coupled with the two-dimensional style of the title, makes the title a lot interesting, fun and exciting if played with your friends. Although it is a title strictly linked to the multiplayer sector, #IDARB also offers a large series of single player missions that will see us catapulted into increasingly difficult games and characterized by modifiers designed to make our life a real hell. This mode, unfortunately, fails to fully entertain because of a truly competitive allied intelligence which, in some situations, will allow their team to win even without our intervention. Excellent instead comic curtains before the games that, thanks to the incomprehensible language of the characters, will be able to snatch more than a smile thanks to a subtle and decidedly charismatic humor (as you have been able to amply see also from the trailer distributed).
Add a seat at the table that there is an extra friend!
The social mechanics of #IDARB are nothing short of innovative and fun
As anticipated in the previous paragraph, #IDARB it is a title that gives its best when played in the company of other players. In addition to local multiplayer, the title also features a online multiplayer compartment which, in most of the games we tested, proved to be solid and free of slowdowns. The gameplay of #IDARB also shows us how teamwork is essential to make us earn additional points and thus prevail over our opponents. When we score a Goal, in fact, it will be assigned to us a variable score based on our action and other elements such as number of passes, ball bounces, etc. The matches, consisting of four rounds, will be interspersed with a series of quick mini-games that will once again see the two teams face off. A key component of #IDARB's gameplay is his total interaction with Twitter and Twitch, which will allow players to watch other people's games by interacting with them thanks to the fantastic "Hash Bombing". This option, removable for those who do not want to be disturbed, will allow users to insert particular comments in the chat to activate modifiers capable of making the game completely unpredictable. The best Twitter comments containing the hashtag #IDARB will also be streamed within the game, guaranteeing waves of funny tweets without any moderation (the title warns of the possibility of vulgar comments before reaching the main menu).
8-Bit and don't hear them
The #IDARB character editor is simple and intuitive
Under the technical profile #IDARB manages to entertain thanks to a well-made retro style, at a resolution at the highest levels and ad a quality sound sector thanks to 8-bit songs and sound effects that, on more than one occasion, will not fail to remember your favorite plumber. In addition to all this excellent work a really nice character editor that we are sure it will soon become popular on the web for a race for the best character made. The simplicity of this editor, which allows us to create a real pixel art, helps to make #IDARB a title with strong social tendencies, thus meeting, in an innovative and intelligent way, the trends of the moment that make communication between users. one of the strong points of the videogame industry.
Verdict 8/10 Vulgar tweets like it's raining! Comment #IDARB proved to be an innovative, well-kept and fun title in all its mechanics, especially in those related to social functions. Few game modes and a non-exciting single player sector prevent the title from reaching the Olympus of indie titles, but these are elements that do not affect the actual entertainment transmitted by this new videogame sport. An excellent character editor is just the icing on the cake for this title which, we are sure, will have fun, especially in the evenings with your friends. Pros and cons
✓
Fun and immediate, especially with friends
✓
Innovative social functions
✓
Curated character editor
x
Some limitations when played in single player
x
Few modalities