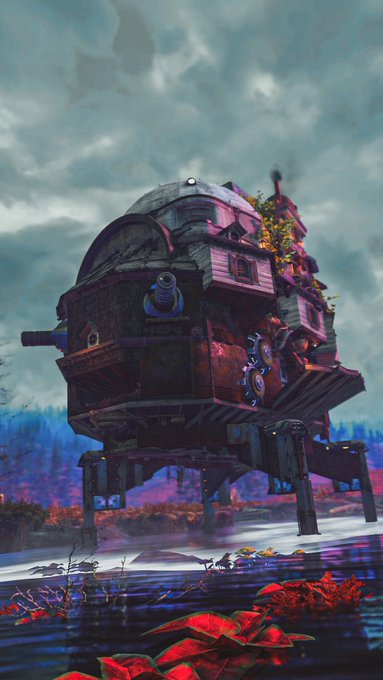 After Minecraft managed to defeat the sandbox genre all over the world, many of the most important productions in recent years have also tried to include highly personalized content for fans of these experiences. There are several titles that, with more or less limits, allow players to indulge themselves and give life to a series of contents or tributes that always leave us speechless. In all of this there are also those who have managed to recreate the iconic Howl's Moving Castle within the much-maligned Fallout 76.
The latest chapter of the well-known post-apocalyptic saga of Bethesda has struggled and not a little to be appreciated by many fans. The experiment more based on an online multiplayer game style did not completely intrigue the brand's fanbase, but with a series of contents, adjustments and corrections that arrived over time Fallout 76 (you can buy it on Amazon) managed to create a however, a very close-knit community and willing to return systematically to West Virginia.
Now, one of these enthusiasts has decided to make the Howl's Moving Castle inside Fallout 76. This fantastic tribute to Studio Ghibli's animation masterpiece was created by Radical Rux, a fan who posted some photos on the net that portray the moving castle in all its magnificence moving inside the post-apocalyptic settings of the most recent Fallout.
.:Howl's Moving Castle:.
Howl's moving castle
.
.@Fallout #Fallout76 #Fallout #Fallout76camp #Fallout76取引 #HowlsMovingCastle pic.twitter.com/SaKFbwi1jm
— RADiCAL RUX (@Rad_Rux) November 22, 2022
As we can see from the photos that are circulating on the net these days, everything has been retouched to try to give a patina that could be as close as possible to the poetic aesthetics of Studio Ghibli. In short, once again we are amazed at how much the community of some games manages to create real works of art virtual.
Before saying goodbye, we advise you to visit our YouTube channel, where you can find videos dedicated to the gaming world at 360 degrees.