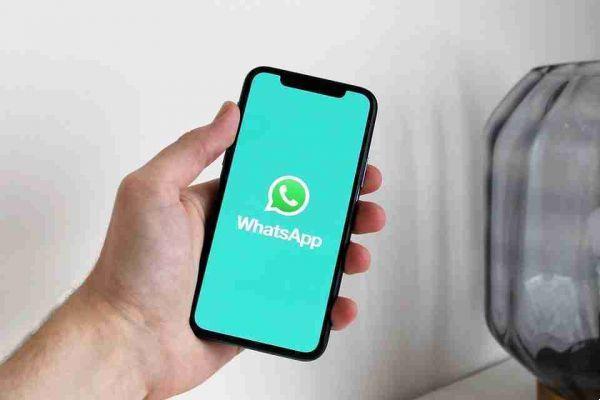 WhatsApp no ​​longer requires your devices to connect via the phone. Here's everything you need to know about its multi-device capabilities.
Using WhatsApp on multiple devices was a lot more complicated than it is now. But thanks to the platform's multi-device capabilities, you can use it on your computer whenever you're away from your smartphone.
You will still need to connect your other devices to WhatsApp via your smartphone. Once this is done, however, you will no longer need your phone for everything to work properly.
So how do you use WhatsApp's multi-device features? Let's take a look. Read on to learn more about this feature, along with a walkthrough.
What has changed with WhatsApp's multi-device capabilities?
Previously, your linked devices relied on your smartphone to connect to your WhatsApp account. This meant that your other devices could not encrypt data or initiate calls via WhatsApp. All they could do was mirror your phone, but your phone still did it all.
Devices connected to the smartphone were slower and disconnected frequently, especially when the phone had a poor connection or the battery was running low. Even more annoyingly, you can only connect one device at a time.
WhatsApp has removed these obstacles. Now, you don't need your smartphone to be the lone source, nor do you have to worry about which device you will connect. The only problem is that your additional connected devices cannot be another smartphone; you'll have to use something like a laptop instead.
How does WhatsApp sync multiple devices?
When a paired device is connected, the primary device encrypts all your messages for the last three months of chat. It then transfers them to the newly connected device via an end-to-end encrypted message. From then on, the newly added gadget will be able to access the message history from its local database.
Synchronization is constant, which means it happens every time a new contact or chat is added.
What is the risk of using WhatsApp on multiple devices?
In theory, a malicious third party could intrude into your WhatsApp communications by secretly adding devices to your account. However, WhatsApp has dealt with this threat by implementing several tactics.
In the past, WhatsApp encryption relied on a single smartphone-based identity key. Now, however, each connected device has its own identity key. The WhatsApp server keeps track of all the identities of the connected devices. Anyone and their contact can verify all the devices they are texting to.
Second, WhatsApp's automatic device verification system allows devices to automatically establish trust between them. Therefore, a user will not have to compare another user's security code every time he connects a new device to his account.
However, you still need to scan a QR code between your phone and the connected device before you can use them independently. This process now has a biometric authentication feature, although you'll first need to enable it on the devices you want to connect.
Finally, you will be able to see all associated devices linked to your account and when they were last used and you can log out of them remotely if needed.
What is not supported?
As the multi-device functionality is still in its beta stage at the time of writing, it has some limitations:
You cannot send messages or call users who have an outdated version of WhatsApp.
You cannot clear or delete chats on connected devices if your primary device is an iPhone.
You cannot use this feature with your tablets.
You can't see real-time locations on connected devices.
It will be difficult for large groups to communicate effectively because blocked chats, broadcast lists, and link previews have not yet been enabled.
Also, you can't join, view, or reset group invitations from linked devices. Also, WhatsApp Business users cannot change their business name or labels from connected devices.
However, these limitations should only be temporary. Once the multi-device functionality is fully implemented, chances are they'll let you do more.
How to participate in the WhatsApp multi-device beta?
To participate in the WhatsApp multi-device beta, your phone must be compatible with the latest version of WhatsApp. You will need to register your WhatsApp account in the multi-device beta and then link your complementary devices to the phone. Follow the steps below:
Touch the icon a three points located in the upper right corner.
A menu will appear with an option titled Connected devices . Select this.
Choose the option multi-device beta.
Toccata Take part in the beta version .
Select CONTINUED .
Open WhatsApp Web or the desktop app on your device and scan the QR code using your smartphone. Once the scan is complete, your device will be linked to your WhatsApp account. This is all there is to it.
our companion device can now access your WhatsApp account without requiring your main device to have an active internet connection.
If you want to disconnect a specific device, tap the target device from the page Connected devices and select the option LOG OUT , as shown below. Alternatively, you can log out directly from the device.
It is important to note that if your smartphone is disconnected from WhatsApp for more than 14 days, all your connected devices will be automatically disconnected. You can exit the multi-device beta at any time by clicking Connected devices and then on multi-device Beta , which will take you to the button LEAVE THE BETA ; just tap on it and you are out and back to normal WhatsApp.