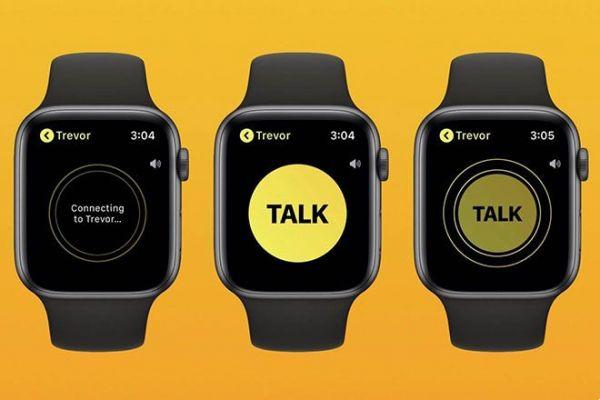 How to use the walkie talkie on Apple Watch. Apple Watch is a feature-rich smartwatch, and while most of its features are essential, like notifications, calls, ECG, and more, there are some features that aren't essential, but they sure are amazing.
How to use the walkie talkie on Apple Watch
The walkie-talkie is one of those features I've always loved using on my Apple Watch Series 5. However, setting it up isn't the easiest thing. There are a lot of people though, who have a lot of doubts about it, so today I'm going to help you set up and use the walkie-talkie on your Apple Watch.
1. What is the walkie-talkie anyway?
First of all, let's take a quick look at what this feature is and why you should like it. As the name suggests, the feature acts like a walkie-talkie, except that instead of connecting peer-to-peer, the signal travels over the Internet. This means that while normal walkie-talkies can only be used for a few hundred meters, the walkie-talkie on Apple Watch can be used all over the world, only condition, you must both be connected to the Internet.
This is useful when you need to send a small short message and want to make sure you are heard. Walkie Talkie is built into the Apple Watch, so you don't have to worry about installing a third-party Apple Watch app just to use this feature.
Read also: How to update your Apple Watch
2. How to use the walkie-talkie on Apple Watch
Launch the Walkie-Talkie app on your Apple Watch.
Enable the switch next to "Walkie-Talkie".
Time tap "Add friends" and invite the person you want to talk to. You only have to invite a contact once. Subsequently, assuming they accept the invitation, you can contact them at any time.
Once the contact accepts your invitation, you will see their name in the Walkie-Talkie app. Tap their name and then hold to say your message.
3. How to accept walkie-talkie invitations
If someone has invited you to connect with them on Walkie-Talkie, you will need to accept their invitation first. you can do it by launching the Walkie-Talkie app and tapping 'Accept' on the invitation.
4. How to enable / disable the walkie-talkie
Once you set up Walkie-Talkie and invite your contacts, anyone can contact you on Walkie-Talkie at any time. While this is useful in some situations, it's not great if you're at work, and suddenly a voice starts speaking from your watch. So it's best to disable the Walkie-Talkie when you don't want to be disturbed.
To enable or disable the walkie-talkie, just do it open the control center and tap the walkie-talkie icon. The icon turns yellow when Walkie-Talkie is on and gray when the feature is off.
5. Use the walkie-talkie on your Apple Watch
Apple Watch's Walkie-Talkie feature is something I use a lot for short, quick messages. For some reason, when you first send out an invitation, it sometimes gets messed up and doesn't show the new contact, but gets automatically corrected after about an hour. So if you have the same problem, be patient or try restarting your watch.
Further Reading:
How to turn phone into Walkie-Talkie
How To Turn Your Android Phone Into A Walkie Talkie
How to pair Bluetooth headphones to your Apple Watch
How to Watch YouTube Videos on Apple Watch
How to update your Apple Watch