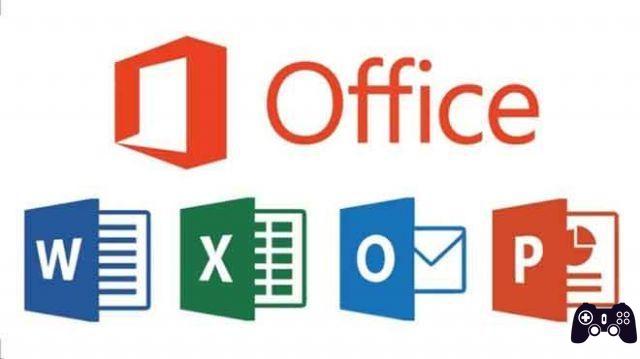 You do not want to spend the money that Microsoft Office 365 costs, and you want to know if it is possible to use Microsoft Office online, of course it is possible, we explain everything in the article. The online version of Office is completely free and you can do your work right in your browser, as they are saved in the cloud. If you do not have Microsoft Office installed on your PC or laptop, this is the solution, you can use it from its website and completely free.
Office Online is a free version offered by the same company Microsoft , who are the creators of the entire Office suite. Instead of installing Word office, Excel e Power Point on your computer, you can take advantage of the option to use them online, all you need is a web browser and an internet connection.
Also, instead of saving the files to your PC, they will be saved in Microsoft OneDrive, the archiving service of the same company. By the way, you will also have the option to download your files directly. The only problem is that Office online free doesn't have all the features of the desktop version.
But for most users that's more than enough, no advanced options are needed to get most jobs done. It especially baffles me when I have to open a document on a computer that doesn't have Microsoft Office.
Which Office web apps are available for free?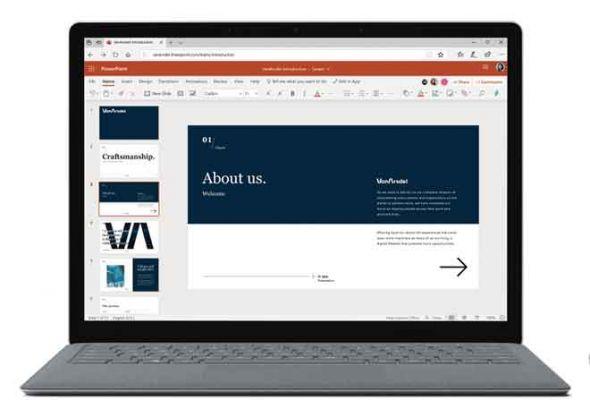 In addition to Word, Excel, PowerPoint and OneNote, the web version also offers other online applications, such as Outlook, OneDrive, Skype, Calendar and People. You can even work with other niche apps. An application called Sway allows you to create interactive reports and presentations. A Forms application allows you to create online surveys and questionnaires.
How to use Microsoft Office online for free
Office Online 365 includes four main programs, which are: Word, Excel, PowerPoint and OneNote. The only thing necessary to start using them is to have an Outlook or Microsoft account, in the links I explain how to create your account.
As for the management of the programs themselves, it is pretty much the same as the classic version (installed on the PC), but the difference is that it is a little easier because you will not have all the options, but as I told you before, you do not you will need them unless you want to do something more complex.
Related article: How to use Microsoft Word Online
How to create new files with Office Online
From here, you can create a new document in two different ways. Click the "Start New" icon and select the icon for the type of file you want to create in the pop-up window: Word document, Excel workbook, PowerPoint presentation, form search, questionnaire forms, or Sway page.
Alternatively, click on the icon of the program you want to use. Click the All apps icon to see more apps. For example, we will use Word, but you can choose any of the Office applications. The online versions of Excel, PowerPoint, and OneNote work in a similar way to Word in that they offer all the basic commands and functionality.
Click the Word icon to launch the new document page, where you can select a template or create a new document from scratch. Word offers templates for resumes, cover letters, brochures, and calendars. If you don't need a special template, click "New Blank Document". Word will open to start creating your document.
As you type your document, you will find all the basic editing options on the toolbar. You can define the font, text size and other styles, insert tables and images, add page numbers, headers and footers, adjust the page size, margins and orientation, enlarge and reduce the document, and run a spell check.
How to save a document in Office online

As soon as you create a new document, it assumes the default name of Document 1, Document 2, etc. To change the name, click in the Name field at the top of the document and type a new one.
By default, the document is saved in the primary location of OneDrive storage. If you plan to work with several different documents, you can create specific folders on OneDrive to store these files. If you want to save a copy of your document in a specific folder, click File> Save As> Save a Copy to OneDrive.
Go to the OneDrive space, select the folder where you want to save the document and click Save. Thereafter, the document will be automatically saved periodically, so you don't have to manually save it, like with the desktop version of Word.
In the Save As menu in Office, you can also download the file to your PC, as a Word or PDF document.
From the File menu, you can perform other actions, such as printing the document, turning it into a web page, and sharing it with others. In the same menu, you can find an older version of the document, create a new document, and open an existing document.
Read also: How to download Microsoft Office 2022 for free
Further Reading:
How to use Microsoft Word Online
How to install Microsoft Office on Chromebook
Windows 10 and Office 2016 licenses for less than € 11.76
What is Microsoft 365?
How to find Microsoft Office product keys