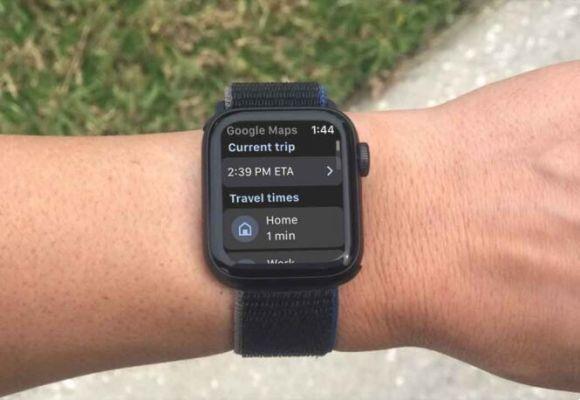 Do you need a reliable map on your Apple Watch? Now you can ask your watch for turn-by-turn directions from Google. Google Maps on Apple Watch allows you to access saved shortcuts, get turn-by-turn directions for journeys by car, on foot or by public transport, even know the estimated time of arrival for a journey.
Apple Maps is built into your Apple Watch for turn-by-turn directions, but after a long absence, Google Maps is also available to help you navigate your surroundings. You can use Google Maps on your phone and look together to see directions to specific destinations, take you home or to work, drive or walk somewhere, and get an ETA for your current trip.
How to install Google Maps on Apple Watch
Your first step would be to install Google Maps on your Apple Watch, if you haven't already. The app must first be downloaded to your iPhone from the App Store. Open the Watch app on your phone and scroll down the My Watch screen until you reach Available Apps. Tap the Install button next to Google Maps and it will move to the Installed section on your Apple Watch.
Enable location tracking
Make sure Google Maps can track your location. On your iPhone, go to Settings> Privacy> Location Services> Google Maps and set the Allow location access option to While using the app or Always.
Set address
Your next step should be to set up your home and work addresses in Google Maps on your iPhone. You can then easily get directions to either location right on your watch. To do this, open the app on your phone. Tap the Saved icon at the bottom and select the list for Tagged.
Tap the link Set once and go in Home, then add your home address by typing it, selecting it on a map, or choosing it from your contact list. So do the same for your work address. You can also add other addresses to the Favorites section for quick access, such as your doctor, favorite restaurants or the nearest hospital.
Set the travel mode
You can also set your preferred travel mode. In the watch app, swipe down on the screen and tap Set travel mode . Here you can set the mode for Walking, Driving (default), Transit or Bicycling. Choose your preferred mode, then set your destination to get directions via your chosen transportation method.
How to zoom in and out on the Apple Watch display
Apple Watch navigation
Now open the Google Maps app on your watch. You should see the shortcuts you've created for home, work, and anywhere else. Tap one of these shortcuts for turn-by-turn directions. At the same time, the phone will display a map and a route to your destination. You can tap the Start button in Google Maps on your iPhone to see directions on your phone along with the clock.
To navigate to a destination not saved as a shortcut, you'll need to use Google Maps on your phone. Open the app on your phone and enter an address to get directions, then tap the Start button. The entry for Current Trip will show your ETA in the app on the watch. You can then tap the entry to see turn-by-turn directions to your destination.
Further Reading:
How to pair Bluetooth headphones to your Apple Watch
How to deactivate Apple Music subscription
How to Watch YouTube Videos on Apple Watch
How to update your Apple Watch
How to use WhatsApp on your Apple Watch