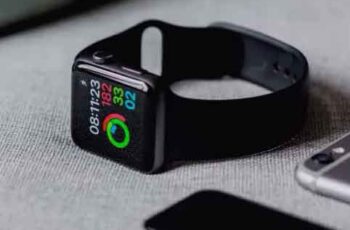 The Fitness + app on iPhone or iPad is a great app for tracking your workouts. But chances are you're wearing an Apple Watch to keep track of what you're doing. You may be wondering if it is possible to use the app without the watch to do your workouts.
While it's possible to use Fitness + without an Apple Watch near you, you'll still need one to set up the app itself for the first time. But if you've forgotten your watch or your battery has run out, you should still be able to use the app. Here's how to use Fitness + without your Apple Watch.
How to fix an Apple Watch stuck on the Apple logo
Starting a workout without your Apple Watch
If you don't own an Apple Watch, the only way to watch Fitness + videos is to get your hands on an Apple Watch just to do the initial setup from your phone.
Unfortunately, you'll need to pair your watch, install the Apple Watch app, and connect it to your device as if you own it. We discuss this in more detail below.
Once you open Fitness + on your iPhone or iPad, if your device doesn't detect your Apple Watch, it will ask you to pair it. However, you should also see an option that says Train without looking .
You can tap it and start using the app anyway. Of course, you won't be able to see any of your training metrics that you usually do.
This option to use Fitness + without Apple Watch will only be available on iPhone and iPad, not Apple TV. If you want to see your workout on TV, you will need to pair the Apple Watch again. Or you can connect your iPhone / iPad to the TV with an HDMI adapter.
You will only be able to watch videos provided by Fitness +. Information collected by the Apple Watch will not be available with the video.
Apple Watch stuck on updating? 11 ways to fix
The activity register will be affected
If you start your Fitness + workout without your Apple Watch, as metrics like calories or time aren't tracked, your workout won't count towards your Fitness activity rings. This means that you won't get any of your stats added to your rings to close them.
If this isn't a big deal for you and you don't care about the missing information, you can go ahead and use the Fitness + app to work out without your Apple Watch. Note that your stats on other apps connected to your Apple Watch may not be as accurate.
Again, take your Apple Watch for your workout. This way you will be able to get an accurate measurement of your time and it will count towards closing your activity rings. It might otherwise be frustrating to know that you have done more work than you see.
What if I don't have an Apple Watch?
Apple Fitness + is meant to be used in tandem with the Apple Watch. The app was built to seamlessly complement what the Apple Watch tracks. Without the Apple Watch, all you get from Fitness + are workout videos.
If you're interested in the Apple Watch's fitness tracking features, it's definitely worth buying one. One of the most important parts of the Apple Watch is monitoring your health. So if it's something you want to do or feel like it might help your fitness journey, think about making the investment.
You can buy an Apple Watch anywhere from $ 170 to $ 400, depending on the series of watches you buy and whether it's new or used. The Apple Watch Series 3 is arguably the best value for money and the latest on the market is the Apple Watch Series 6.
If you don't have an Apple Watch and aren't looking to buy one, you won't be able to use Fitness + anyway as you need a watch to sign up to the app.
You could borrow someone else's Apple Watch to do it, but Fitness + isn't designed to do much without owning one yourself.
Also, if you buy an Apple Watch now before purchasing a Fitness + subscription, you can get the first 3 months of Fitness + for free. Normally, it's $ 9,99 per month or $ 79,99 per year for Fitness +.
The only time we'd say it's okay to use someone else's Apple Watch for the initial setup would be if you're an Apple One subscriber since Fitness + is already included.
How to set an alarm on Apple Watch (a step by step guide)
Using Fitness + without Apple Watch
As a Fitness + user, you may have used the Apple Watch to sign up for the app. If you've lost your Apple Watch, there are ways to find it back with your iPhone. If you forget to wear your Apple Watch, you can still use Fitness + without it, but you will miss the integration of the two.
If you don't have an Apple Watch and want to use Fitness +, it's worth buying the watch to use the Apple Fitness + app. You will have the free app for the first three months and will be able to monitor all your fitness stats while using it.
Further Reading:
How to subscribe to Apple Fitness Plus and how it works
How to pair Bluetooth headphones to your Apple Watch
How to update your Apple Watch
How to Watch YouTube Videos on Apple Watch
How to use WhatsApp on your Apple Watch