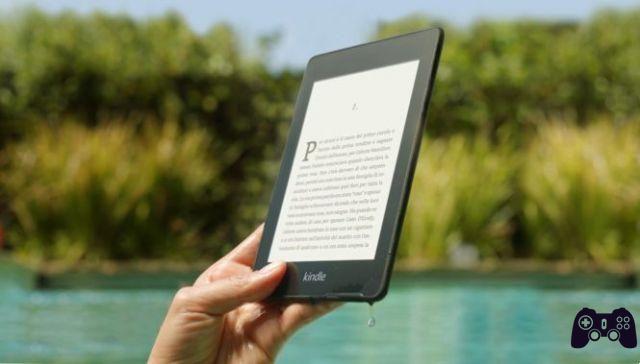 How to update your Kindle, of any generation, it is very easy indeed. You can do this both via the USB cable and via OTA, that is, via WiFi. It is recommended to update when the latest firmware version that Amazon has released is ready.
The best free PDF readers for mobile devices >>
- software updates on Kindle they are quite easy to do. It is important to update your Kindle frequently as it can improve stability and add security features. It is not important to be connected to a Wi-Fi network. Are you ready to upgrade your Kindle?
Two ways to upgrade a Kindle: the easy one and the emergency one
Amazon's Kindles are almost certainly the best e-book readers in terms of value for money. They offer good battery life, touch screen and good memory at an excellent price. Also, you can update easily Kindle manually and via OTA.
Amazon usually releases updates for the Kindle firmware every few months. They usually reach all devices from the Kindle Touch, and this includes Paperwhite, Voyage, and Oasis. All of them have a USB and WiFi connection.
Here we will explain how to update an Amazon Kindle with cable and WiFi easily. The guide is valid for all available models.
How to update your Kindle over WiFi
This is the simplest and most usual way to update your Amazon Kindle. A notification usually appears when a new firmware version is available, or at least appears if you are connected to the Internet.
Therefore, the first thing to do is to go to the Settings and connect to the WiFi. Once in the Settings, you need to go to Device Options and then Update Kindle.
If an update is available, you can click this option. If not, the button will be disabled.
Note that the download will take some time and that once your eBook is installed it will restart automatically.
How to update your Kindle without a connection
If for some reason you can't connect your Kindle to the Internet, that's fine. The modem may have broken or you are disconnected.
In this case, there is an alternative: update Kindle with USB cable. To do this, you first need to download the latest version of your operating system from the Amazon devices website.
Select your Kindle model and click Download Update.
Once the file is downloaded to your PC, copy it to the Kindle memory via the USB cable. Now, repeat the process we indicated in the previous step, i.e. install the update from the device options.
Further Reading:
Amazon presents the new Kindle (2022), with a backlit screen
How to download Disney Plus on Kindle Fire
Kindle Fire won't charge or turn on, here's how to fix
How to download books to your Kindle for free
How to convert PDF to Kindle