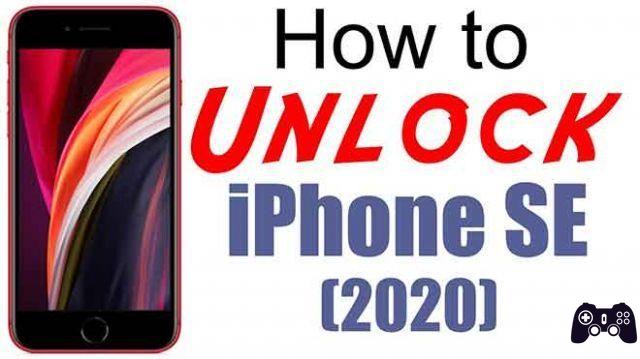 Apple's iPhones have not become famous for their price, which is why many users choose to buy it through a telephone operator, and thus pay for it a little at a time. Apple's iPhone SE (2020) changes more or less pace, because it's one of the cheapest iPhones we've seen around in recent years.
If you bought the iPhone SE from your carrier but you like the idea of ​​being able to use it with any SIM and travel with it abroad and use it with a local telecom company then you are in the right place, in this article we will show you how unlock the iPhone SE SIM for free through your operator or using a service like Movical.
How to unlock carrier locked iPhone SE 2020
If you'd rather not pay a third party to unlock the iPhone SE, you can always try your luck with your carrier. There are a few requirements you need to meet first in order for the iPhone to be unlocked by your carrier, which includes:
First of all, the iPhone SE must have been fully paid for, which means that if you have an installment / refund plan, you will need to make sure that the phone has been fully paid for.
You will also need to be in good standing with your carrier. This means that all your bills with your carrier have been settled and there is nothing you owe your carrier in terms of unpaid bills or commissions.
It must have been active for at least 60/90 days, without "overdue or unpaid balance".
The name and account number of the account holder
IMEI number of your device
Your phone number
Assuming you meet these requirements, here are the steps you need to take to get your free SIM unlock code:
On your iPhone SE phone, launch the Phone app and dial * # 06 # to view the phone's IMEI number
Save the IMEI number somewhere where you can easily consult it like on a piece of paper or in the Notes app
Call your carrier's customer service and ask them for the SIM unlock code
You will then be asked to provide your iPhone SE's IMEI number
If you meet all the above-mentioned requirements, the SIM unlock code will be sent to the email address you provided in the next 2-5 days.
Once you have received the code, you will now be able to replace the SIM with a SIM from another operator
Enter the SIM unlock code you received in your email when the message appears and it should be fine.
Purchase the unlock code for iPhone SE
Considering how new the iPhone SE is, there's a good chance your carrier won't give you a free SIM unlock code, although you should probably try it anyway just to see if it works the miracle. In case it refuses, do not worry because thanks to third-party services like Directunlocks, for a very affordable rate, you can unlock the SIM of your iPhone SE.
We at HolyGamerz are not responsible for what you do with your phone.
On your iPhone SE, launch the Phone app and dial * # 06 # to view the IMEI number
Write the IMEI number somewhere for easy reference
Go to the Directunlocks website
Select your country and service provider and also the currency you want to pay in
Enter the IMEI number of the device
Complete the checkout process with your payment and contact information
You will receive the iPhone SE unlock code in a few hours to a few days (depending on the package you have chosen)
When you receive the code, swap the SIM in the iPhone SE with one of another operator
Enter the iPhone SE SIM unlock code you received and your phone will be unlocked
Once you have completed all the above-mentioned steps, your iPhone SE should now be unlocked and you will have no problems with the exchange between operators. This is particularly useful when traveling abroad as buying a local SIM is usually cheaper than paying for roaming.
We should remind you that this does not release you from your contract with your operator, but at least it gives you some degree of freedom.
Further Reading:
iPhone 12: the small 5,4 ″ model would be even more compact than the iPhone SE 2020
How to use Face ID on your iPhone while wearing a mask
How to unlock the crossbow in Call of Duty Modern Warfare?
What is WiFi calling and how to enable it on iPhone
iPhone SE 2020 vs. iPhone 11: which one to choose?