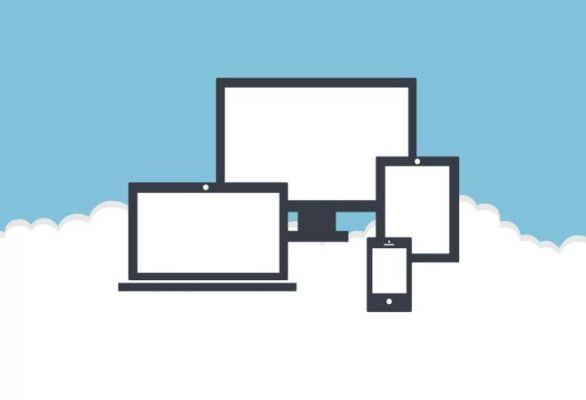 We are going to explain how to transfer photos from mobile to PC. As you may have already guessed, we will start with the mechanics to follow when you connect your Android or iPhone device to a PC, but we will also mention other alternatives with which you can simplify everything even more by not needing to use any type of cable.
You connect the mobile to the computer by cable as you have done all your life, you see that the mobile option appears in the Windows file explorer, but when you click on it, nothing appears and you cannot access the files. The pursuit of greater security has made transferring photos from smartphone to PC not so easy in recent years, but it hasn't been that complicated either.
How to transfer photos from mobile to PC
It doesn't matter if you're using an Android or iOS smartphone or a PC or Mac, mobile to PC photo transfer is generally a super easy process. In this article, I will tell you how to transfer photos and videos from mobile phone to PC.
Downloading photos from your mobile phone to your PC is often useful to have a backup always available on your computer, in order to avoid dramatic loss of data and photos in case of recovery or failure of the mobile phone itself. But how do you download photos from your mobile to your computer (PC or Mac)? What is the safest and fastest method?
1. How to transfer photos from Android phone to Mac
Depending on the age of your Apple computer, the first thing you need is a cable that will convert from micro-USB to whatever input your computer accepts.
This can go anywhere from regular USB ports, to Thunderbolt, to the latest USB-C models. For USB-C devices, you can use your existing cable and simply purchase a fairly inexpensive USB-compatible adapter.
Note: Cheaper connections can adversely affect connections. Amazon generally has everything you need, but if you're having trouble finding the right hardware, you may need to purchase a proprietary adapter directly from Apple.
Once you have the right cable, transferring photos from your Android phone to a Mac or other Apple computer only takes a few steps:
Download Android File Transfer and follow the installation instructions. You can also use Samsung Smart Switch.
Connect the device to the computer.
If the above program doesn't start automatically, go to Finder > Applications and click on the software you just installed.
Now you will see all the files on your phone and you can freely drag and drop them to your Finder or desktop on your Mac computer.
2. How to transfer photos from smartphone to PC
You don't need any special software here, you can easily transfer photos from your Android phone to a PC using the cable that came with the phone.
Unlock your phone with your password or fingerprint.
Connect your Android phone to the computer using a micro USB to USB cable. Ideally, this is the same one that came with the phone.
The phone will display a message asking you to grant the connected computer access to its data (see screenshot above). Touch Allow.
Select the pop-up that appears on your PC. You will then be presented with a new window with several options. From here, you can import all your photos and videos or swipe down to simply open your phone to find the individual photos you want.
Choose how to import photos.
Hint: in usually the photos of the phone are found in DCIM > Camera inside the phone folders.
3. How to transfer photos from iPhone to Mac
As you might expect, iOS devices tend to do well with each other. Here's how to transfer photos from an iPhone to a Mac computer.
Connect your iPhone to the computer with the supplied cable. Remember, if you have a newer Apple computer you may need an adapter.
Unlock your phone and if a message appears, tap Reliablele to confirm that the device you are connected to is safe.
The Photos app should open automatically. If not, open it by clicking on the icon Gallery in the dock, Finder window, or Launchpad. Choose how to import photos and / or videos.
Alternatively, you can drag images between folders in a Finder window to move them to your Mac.
Hint: one Once connected, open a Finder window at any time and click iPhone (or whatever you called your device) to access his photos and other files.
4. How to transfer photos from your iPhone to a PC
Fortunately, moving images from an iPhone to a PC isn't difficult, but there are a couple of additional steps.
You must have iTunes installed on your computer. Make sure it is installed and that it is the latest version.
Connect your iPhone with a USB cable, using an adapter if necessary.
Unlock your iPhone.
A message may appear asking if you trust the connected computer. If so, tap Reliablee.
On Windows 10 or Windows 8, open the Photos app by selecting the button Start (the one that looks like a Windows OS logo), then select Gallery. Then select Import > From a USB device. Choose your phone as the source of the transfer.
For Windows 7, plug in your phone and wait for the AutoPlay message to appear. Select Import images and videos using Windows, then select the photos you want to import or choose Select all, then select Import.
5. How to use Airdrop to transfer photos from your iPhone to a Mac computer
There is an additional wireless option for Apple users - you can use Airdrop to transfer images between devices.
On Mac, open a new window of the Finder by clicking on the Finder icon in the dock (the one that has two overlapping faces).
Click on Airdrop in bar left navigation. If Bluetooth is not already enabled, click to Turn on Bluetooth.
You will now see all Airdrop-enabled devices on your Mac. Note that you may need to click.
On your iPhone, open the Photos app and find the images you want to transfer to your computer. Click on the icon Share sheet (it looks like a rectangle with an arrow pointing up) and from here you can select multiple photos to share and how you want to share them.
An Airdrop icon will appear right below the selected images. For sharing-enabled devices, just tap the device name and the images will be transferred instantly.
If Airdrop is not enabled on your iPhone, you will be prompted to enable it from this screen or go to Settings > Generali > AirDrop. From here you can enable and disable Airdrop and control who can see your device.
6. How to transfer photos from mobile to PC by email
You can also use the email app of your choice on your phone to copy the images to your computer. This eliminates the need for any cables or adapters. However, this method only works if you are transferring a photo or two.
Note: If you use Gmail, you can attach as many as you like. Gmail will automatically create a Google Drive folder with all your photos if the size is very large.
Open the email app of your choice.
Add your email address as a recipient.
For the subject, use something related to what you're sending, so you know which email to look for.
Select the icon a clip to attach a photo. Find the right photo in your gallery and confirm that it is the one you want to send.
Send the email, as you don't need the text in the body email.
On your computer, go to your email and find the email you just sent to yourself.
Hover your mouse cursor over the photo and select Download or the download icon (typically it looks like an arrow pointing down), then select where you want to save the photo on your computer. This is pretty much the same on both Mac and PC.
7. How to transfer photos from mobile to PC using wireless apps
There are other options available if you'd rather avoid the cables and the tedious nature of emailing you photos. If you switch from Android to Mac, try the AirDroid app. You will need an AirDroid account, the devices you transfer photos to must be on the same Wi-Fi network and have AirDroid installed on both devices.
For iPhone to Mac transfers, the method is simple if iCloud is enabled. This stores all your photos in the cloud and all your devices linked to your Apple account can access them.
To transfer photos from phone to computer, you need to have Windows 10 to go wireless. You will need to download and set up the Microsoft Phone Companion app.
Further Reading:
How to transfer photos from iPhone to MAC
How to transfer photos from Android to PC without USB cable
How to transfer photos from mobile to PC
How to transfer photos from iPhone to PC
How to use iCloud on Android