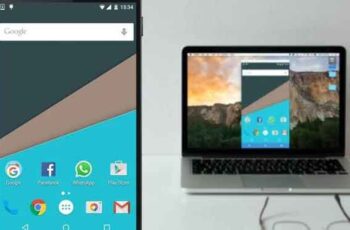 Do you need to transfer files from Android to PC but don't know how to do it? You would like to transfer some space consuming photos to your Android phone, but you just can't. Don't worry, I'll help you, you just need to have 5 minutes, read the tutorial and understand how to transfer files, including videos and photos from Android to your PC.
Once you have finished reading my tutorial you will be able to connect your Android phone to the PC and thus transfer all the photos, videos and other data to your PC. We will also see how to connect Android to MAC. Would you like to transfer files from Android to computer wirelessly? There are no problems you will find everything you need while reading.
How to transfer files from Android to PC via USB cable
If you want to transfer files from Android to PC, you can do it by connecting your phone to PC via USB cable. As? Let's start then.
How to transfer files from Android to Windows PC
Windows automatically recognizes most Android phones and tablets. This means that to send files from your phone to your computer, you must first connect the device to the PC with a USB cable, then open the file explorer, which is located in the yellow folder on the taskbar.
When you first connect your phone (or tablet) to your computer, you have to wait until Windows detects the device and installs the drivers. After a few seconds you will see a message appear in the Windows notification area (near the clock) and a small progress bar on the taskbar.
If Windows cannot identify your phone or tablet, do a Google search using the terms [you must write the name of your smartphone or tablet] driver. You should now be able to find and download the drivers and make your Windows PC recognize your smartphone / tablet.
Do not download drivers from third-party sites, use the official sites of your smartphone and tablet or otherwise reliable sites, there is a risk of getting infected with malware.
How to Install Android Driver on Windows PC
As soon as you have connected your smartphone (or tablet) to your computer via the USB cable, open File Explorer and click on Computer or This PC in the left part of the folder.
Now you have to double click on the icon that represents your phone / tablet and once done you will be able to access the device memory: in the Download folder you will find all the files downloaded from the Internet, while in the one called DCIM photos and videos are waiting for you. and so on.
To copy files from Android to PC, you need to copy and paste. Right-click on the file you need to copy, select Copy from the menu, now move to the folder on your computer where you need to paste the file. Now you have to right-click anywhere in the folder and click Paste. Are you done.
To import photos and videos to your PC divided by folders and naming everything with tags, go to Computer (or This PC), you have to right-click on the image of your phone / tablet and select Import images and videos from the context menu.
If you use Windows 10 or Windows 8.xxx, you can afford to import photos and videos also in the Photos application, already pre-installed in Windows, using the Import option, you can find it in the main window.
If you are interested in copying photos from your mobile to PC, you can read my tutorial that talks about how to transfer photos from Samsung to PC (the tutorial works for all devices).
Once you have clicked on your phone (or tablet) icon, and only the photo and video folders are shown, it means that you have connected your device to the PC in camera mode.
To access the other folders on your phone, expand the Android notification menu from top to bottom, touch the icon that recalls the USB connection with your finger and, in the tab that opens, check the item Multimedia device ( MTP).
How to transfer files from Android to Mac
If instead of Windows you use the MAC, if you want to access the files on your smartphone / tablet you need to install Android File Transfer, a free app that allows the MAC to recognize Android phones and tablets and manage the files in the memory.
If you need to download Android File Transfer on your PC, connect to the site and click on the Download button. Once you've finished downloading the file, open androidfiletransfer.dmg, select and drag the Android File Transfer icon to the Applications folder on your MAC, open the program and the hard work is done.
Now, whenever you want to connect your smartphone / tablet to your Mac, Android File Transfer will automatically open allowing you to copy files to your PC with a simple drag-and-drop, click and drag.
To import photos, ask the Photos application to do it, we talked about it a while ago in an article on how to transfer files from Android to Mac.
How to make a full backup of Android
Maybe it's not enough for you to transfer the files from your Android smartphone / tablet to your PC, also because there are so many files and it could take a long time to complete the process. In this case, a full data backup may prove to be the right choice.
If you want to create a backup of your Android phone or tablet, you can ask third-party applications or official programs released by the device manufacturers to do the work. If you are interested in knowing read my tutorial on how to backup Android.
How to transfer files from Android to PC with WiFi
Are you planning to transfer files from Android to PC without connecting your smartphone or tablet to the computer with a cable? No problem, everything is possible as Stefano De Martino says on RAI. We just have to install one of the many applications that allow you to share files wirelessly.
Your phone (Windows 10)
On Windows 10 we find the Your phone application that allows us to connect an Android smartphone and perform some operations, such as making and receiving phone calls, sending messages and downloading photos directly from PC.
Thanks to this feature, you can transfer photos to your gallery with just a few clicks. The application is already installed on all Windows 10 PCs, but if you need to download it, you can find it on the Microsoft Store. To use it on your Android phone, you need to download the Your Phone Companion app, which you can find on the Play Store.
After the heavy work, start the configuration from the PC:
Launch the Your Phone application and click the Android button.
after that, sign in with your Microsoft account and, if you don't have one, create it.
now check the Yes box, in case you already had the app installed on your Android phone, and press the Open matrix code button.
now you will be shown a QR code, open the Companion application of Your phone on Android, press on A QR code is available in the PC, scan the QR code you are currently seeing on the computer screen.
Once done, there will be a connection between your Android smartphone and your Windows 10 PC, so you can manage the functions and options of your device wirelessly.
We come to the crucial point, now to save the photos of your smartphone on your PC, open the Photos folder in the application on your PC Your phone and click on the icon of the photo you want to transfer. Now, Save As, and indicate where you want to save the photos.
AirDroid (Windows / macOS)
Among the best apps that allow you to transfer files from Android to your computer wirelessly there is AirDroid, the app is compatible with Windows, macOS and with all operating systems that we can find around today (such as Linux) thanks to its version Web.
AirDroid not only serves to transfer files, but also allows you to send and receive SMS from your PC, read the notifications that arrive on your Android phone on your computer and also allows you to remotely control Android.
To use the AirDroid app, you must first download it to your smartphone (tablet) via the Android Play Store and, after opening it, create a free account, and enter your details in the Registration section.
Alternatively, you can also log in with Google, Facebook or Twitter. Once done, click on the Continue button and allow the app to work on your device.
Now go to your computer and download the AirDroid client for Windows or macOS from the official website. Once downloaded open and install.
If you're using macOS, double-click the .dmg file and transfer the AirDroid icon to the Applications folder. Then start the client you just installed and log in with the same data you entered on the AirDroid app.
Now you can transfer files from Android to PC: start the AirDroid app on your smartphone / tablet, click on the Transfer tab (below), do the same thing on your computer name (eg Android Desktop). If you don't see the name of your PC, check that it's connected to the same Wi-Fi network as your phone or tablet.
Now you can decide whether to transfer the images or videos in the Android library, the photos taken with the phone's Camera, the Music you downloaded from the Internet or files to the PC (File Manager). All these options can be found by clicking on the paperclip icon, located at the bottom right.
As I told you before, you can also use AirDroid from your browser: just connect to the official website for example via Chrome and connect to your AirDroid account.
Pushbullet (Windows / macOS)
Another good app that allows you to share files wirelessly, show notifications, send or receive messages on your PC is Pushbullet, this feature can be used via a Chrome and Firefox extension or via desktop client for Windows.
If you have decided to use Pushbullet, download the app on your phone through the Play Store, open it and decide whether to log in with your Google account or with Facebook. Then click on the Enable button and allow the application to access Android notifications by moving the circle to ON.
Now download the desktop client via the official website. Now you can access the Me tab of the Pushbullet app on Android and send files via the paper clip icon, then pressing the airplane button. The file will be sent quickly to the PC, once sent a notification will be shown on the Pushbullet icon in Google Chrome, at the top right.
Further Reading:
How to transfer contacts from one Android phone to another Android
HandShaker, how to transfer your data between Android and Mac
How to transfer music from iPhone to Android
How to transfer files from iPhone to PC
How to transfer WhatsApp from Android to iPhone