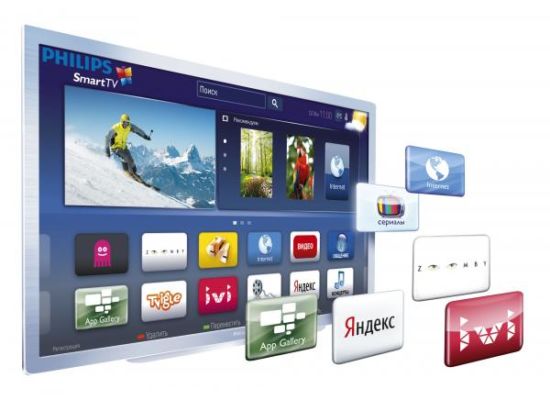 I televisions that connect to the Internet they have many more functions than a regular TV, so they are in great demand by those who want to buy a new TV. However, they visually resemble so-called "normal" televisions. So if you have any questions about how to tell if your TV is a Smart TV, take a look at the tips we wrote for you below that will help you make the right distinction.
How to download the Play Store on your Smart TV?
How a Smart TV works
In general, a smart TV does everything normal TVs do, however they may have applications or functions that others do not have, the first being Wi-Fi useful for searching the net and browsing the internet as if you had a laptop or computer. your smartphone.
There are different types of Smart TVs where the main difference is how they receive WiFi.
There are the Smart TV with the Wi-Fi integrated, which acquire the network signal through an adapter, those with Wi-Fi Ready, where an external adapter (usually in pen format) is required to collect the signal and finally, via LAN (RJ45 cable) which to have a access to Internet you need to connect a network cable directly to the TV.
The most recommended to buy are those with integrated Wi-Fi for a matter of convenience and speed in signal acquisition.
How to tell if my TV is Smart TV
know if my TV is Smart TV there is a feature that makes a difference, the television connects to the Internet. If this functionality exists, then it is a Smart TV.
However, this can be done in a number of ways, since a Smart TV has different levels of connectivity. This means that the TV can be connected directly to the Internet or to multimedia devices with connectivity.
For Smart TV to work to its full potential, you must already have the Internet at home. (ok you already knew) To make the connection between the Internet and the TV, there are three different technologies.
The first of these in the case of a Smart TV is to have integrated Wi-Fi, and for this version it is sufficient to turn on the device, as it already has an adapter that picks up the Wi-Fi signal from your home. These Smart TV models are the most practical, but they are also the ones that cost the most.
A Smart TV can also have Wi-Fi Ready, also known as Wi-Fi support: in this case, the device needs an adapter to receive the existing wireless Internet signal in the home. The accessory that allows the connection and is called a dongle makes use of a USB port to connect to the TV.
Before you buy the adapter, make sure it is not in the box with your TV, as some manufacturers ship it with the product.
Finally, the third model of Smart TV offers connection through the LAN network (RJ45 cable), being the pioneer of technology in terms of connectivity. It allows connection to the network via a cable directly connected to the modem, as it works like a computer.
In addition to having an Internet connection, for understand if my TV is Smart TVhowever, it must be able to interact with various devices.
In this case, the connection can be wired, via USB, HDMI or MHL cables, or wireless, by technologies such as DLNA, NFC and Bluetooth. In this way, the TV can connect to devices such as tablets, smartphones, Blu-Ray players and others. Another feature recently added on Smart TVs is the presence of a webcam.
With all these features, anyone with a Smart TV can access exclusive applications from the television manufacturer, their partners' websites, and even take advantage of the functionality of their own browser, just like you can on a computer, laptop and notebook.
Further Reading:
Screenshot Huawei P Smart Z 2022
How to update Vizio Smart TV automatically or manually
How do i delete apps on LG TV?
Screenshot Huawei P Smart 2022
How to install IPTV on Smart TV? [Updated 2022]