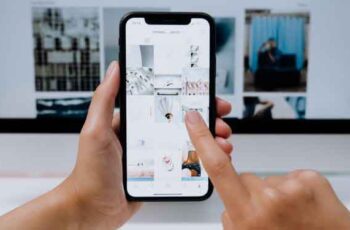 Do you need to transfer photos between iPhone and Mac as a backup or to work on it? Here are some simple ways to do it. Even if you have an iPhone with the maximum amount of storage space available, there may come a time when your device fills up with photos. If that happens, it's time to sync photos between iPhone and Mac to free up space.
How to sync photos between iPhone and Mac
We will show you the easiest ways to backup your iPhone photos to a Mac.
1. Transfer photos between iPhone and Mac using the Photos app
One of the most convenient ways to transfer photos and videos from an iPhone to a MacBook is through the Photos app. It is the most reliable method as it uses a USB cable instead of wireless. Here's what you need to do:
Find your USB cable and use it to connect your iPhone to MacBook.
app Gallery it should automatically open on your Mac. If not, simply click the app icon in the Dock (or search for it using Spotlight with Cmd + Space ).
The left column shows the list of devices connected to your Mac. Look for the name of your iPhone and click on it. It may take a couple of seconds for the photos to appear on your Mac screen.
Next to Import into, you will see a drop-down menu. You can use it to choose if you want to add the photos to your library, to an existing album or to create a new album.
Select Import all new items to save all your photos on your Mac. If you only want to transfer a couple of photos, click on the ones you need. To select several, click on the first one and drag the mouse over the others.
Click on Import selected when you're ready.
2. Transfer photos between iPhone and Mac using iCloud
Another easy way to sync photos from an iPhone to a MacBook is via iCloud. Enabling the iCloud Photos feature allows you to store all the pictures in your iCloud account instead of just your phone.
But keep in mind that iCloud only offers 5GB of used space for free. If you have more photos and need more space, you will need to upgrade your plan. You can choose from 50GB, 200GB, or 2TB of storage.
Here's how to enable iCloud Photos on your iPhone and transfer photos:
Open the app Settings on the phone.
Scroll down and tap Gallery.
Activate the iCloud photos. This will automatically sync your gallery to iCloud.
If your iCloud account does not have enough space, you will see a pop-up window asking you to upgrade the storage capacity. You choose Update options and select the plan that best suits your needs.
This is not all. You also need to set up iCloud Photo Library on your Mac, which you can do by following these steps:
Launch the app Gallery on your Mac.
From the menu bar at the top of the screen, select Gallery and click Pref Renze.
Go to the card iCloud and click Continue but I will access your account.
Put a check mark next to ICloud Photos to enable it.
Once you've completed this last step, your photos should automatically sync across the two devices. Now, every time you take a new photo, it will also appear on your Mac.
Remember that you need to turn off iCloud photo sync before deleting pictures from your phone. If you don't, the photos will be deleted from both your phone and cloud storage.
3. Transfer photos between iPhone and Mac using AirDrop
AirDrop is a handy feature that allows Apple users to share photos, videos, documents and other files across all devices. Before using this wireless method, you need to make sure AirDrop is set up on your Mac.
To make your Mac discoverable for use with AirDrop, first open Finder. At the top of the left column, find AirDrop and click on it. So search Allow me to be discovered by at the bottom of the screen and select All.
Make sure you connect both devices to the same Wi-Fi network. Let's now move on to the main steps:
Launch the app Gallery on your iPhone and open the necessary photo album.
In the upper right corner, find Select and touch it.
Tap the photos you want to transfer. If you see a check mark, it means the image has been selected.
Press theShare icon at the bottom left of the app screen and choose AirDrop.
You will see a list of all devices available for sharing. Select your MacBook name.
A pop-up window will appear at the top right of your Mac screen. Click Accept and choose if you want to open them in Gallery o Save to download.
4. Synchronize photos between iPhone and Mac using another cloud storage space
There are many other useful cloud storage options for moving photos from your iPhone to Mac besides iCloud.
Google Photos is a favorite for backing up photos from any device. Unfortunately, after June 2021, the service will no longer offer its high-quality unlimited storage brand. Everything you upload will count on your 15GB of storage shared between Google Photos, Gmail, and Google Drive.
However, you can upgrade your plan when needed (up to 30TB) using Google One. To use it for photo transfer, just download the Google Photos app for iOS, enable the backup option and change the settings if you want to exclude some images.
OneDrive offers 5 GB of storage for free; Microsoft 365 subscribers get 1 TB of space. You need to install the OneDrive app on your device and have a Microsoft account to sign in. Then allow the app to access your photos and turn on Camera Upload. After that, you will be able to access your photos from any other device by logging into your account.
dropbox is another reliable option for archiving files. Unfortunately, the free plan only comes with 2GB of storage, but there are other plans if you need more. Like the others, using Camera Upload allows you to automatically sync your iPhone images with your account.
Download: Google Photos for iOS | Mac (free, subscription available)
Download: OneDrive for iOS | Mac (free, subscription available)
Download: Dropbox for iOS | Mac (free, subscription available)
Keep your photos in a safe place
Nobody likes to think that their photos suddenly disappear. It is always best to keep photos in at least two places to keep them safe.
And all the methods discussed here to transfer your photos from iPhone to Mac are reliable and simple to use. You will be happy to have kept these memories in more than one place.
Further Reading:
How to upload photos to iCloud and sync your photos
How to sync iPhone and iPad
How to transfer photos from iPhone to PC
How to transfer photos from iPhone to MAC
How to use iCloud on Android