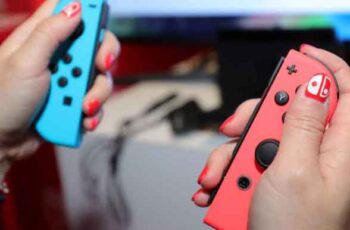 How to sync Nintendo Switch controllers with your console, so up to eight people can play at the same time. To connect a Nintendo Switch controller, you will need to go to the "Change Grip / Order" menu.
You can connect up to eight Nintendo Switch joysticks on a single Nintendo Switch. You can play using the Joy-Con controllers as one unit, as two separate controllers, or you can use the Nintendo Switch Pro Controller. There are also special controller hubs, which often require their own separate accessories to sync with your Switch.
When it comes to Nintendo Switch games, the more the better. The multiplayer game only enhances the fun, especially when you and your friends or family are playing together in the same room.
A Switch console can support up to eight controllers connected simultaneously. That means four pairs of Joy-Cons (or eight if you're using them individually) and up to two controller hubs (each supporting four controllers, again adding up to eight).
Further Reading:
Cheap Nintendo Switch Lite: where to buy it at the best price
How to connect the Nintendo Switch controller on Android
New Nintendo Switch emulator for Android phones
How to remap your Nintendo Switch controller
How to connect the Nintendo Switch to the laptop