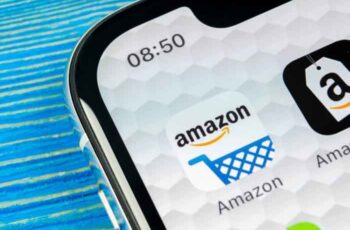 The procedure for signing out of Amazon on all devices varies depending on the device you are using. Once logged into your Amazon account, you will remain logged in unless you specifically log out, even if you close an app or turn off a device. If you use a computer or other device that may be shared with other people, it can be critical to properly disconnect Amazon from all devices after each use to protect your information and data.
The process for disconnecting Amazon from other devices varies based on the device you are using and the Amazon service or app you are on. Are you thinking that getting out of Amazon is easy, right? Just one click and that's it? If you are using a computer and are on the classic retail site Amazon.com, you would be right if ...
Why, then, does the Google search "how do I get out of Amazon" get more than 1.990.000 results? Because when you're using an Amazon app, watching Prime TV, or on the main site via mobile, signing out of Amazon isn't actually that easy.
Why is it difficult to log out of Amazon? Well, first of all, Amazon is trying to make things easier for you. What a pain to have to log in every time you want to buy socks or watch a show or listen to music! If you stay connected, all those things are just a click away.
Second, it's in Amazon's best interest that you stay connected - after all, many of those things that are just a click away bring them money. The additional login step may pause, preventing impulse buying.
The good news is that the power is in your hands - once you know where to find the disconnect point on an Amazon page or app, the whole process takes seconds.
How to leave the Amazon website
Assuming you're using a computer - that is, a desktop or laptop and not a tablet or app, for example - signing out of Amazon is incredibly simple.
Move the cursor to hover over the words "Accounts and Lists" at the top right of the page.
At the bottom of the drop-down menu labeled 'Your Account', click 'Sign Out'. Here, you are out.
How to sign out of Amazon on a mobile browser
The logout procedure on a mobile web browser is just as simple, but differs slightly from logging out of the desktop.
Click on the three horizontal bars in the upper left corner of the browser page.
Scroll down to the "Help and Settings" section.
Click on "Exit".
How to sign out of the Amazon app on an Android phone or iPhone
Signing out of the Amazon app on a mobile device is a little more complicated, but only because the button to sign out with requires a few taps to find.
Open the app and tap the "Menu" in the upper left corner of the screen.
In the menu that appears, tap "Settings".
In the next menu, tap "Not NAME? Go out". And… you're out.
Complete Guide: Amazon Fire TV Stick
How to disconnect Amazon on iPad
Signing out of Amazon on an iPad is similar to Android and iPhone, but starts out a little differently.
From the main app screen, tap "Hello NAME".
Then, tap "Sign Out".
Now you know: protect your account by taking seconds to log out of Amazon.
Further Reading:
How to log out of Facebook on all devices
How to register a device on Amazon
How to remove smart devices from Alexa
How to watch Amazon Prime Video on Apple TV
These two Xiaomi are among the 5 best-selling products of Amazon