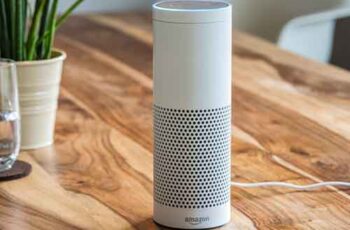 Amazon Echo is everywhere and is available in multiple iterations; from the OG Echo to the Echo Dot, from the Echo 2 to the Echo Plus and even the Echo Show, there's something for everyone.
There is no doubt that Amazon's Alexa-based smart home device is passing some time. Chances are you already have at least one of these devices in your home, and it shouldn't come as a surprise to know that Wi-Fi issues are a major among the problems Amazon Echo owners face.
Thankfully there is a solution, which is why we have put together a guide for fixing WiFi problems with your Amazon Echo device.
Amazon Echo WiFi setup: how to set up an Amazon Echo
Most connection problems start with installation. A device that was not configured correctly or was unable to connect early can cause problems. First, we'll walk you through the correct steps to get started using your Echo device.
Plug in your Echo using its power cord. The ring light will turn blue and start spinning to let you know it's on. In about a minute, this blue light will turn orange, indicating that the speaker is in setup mode and Alexa will welcome you to the Amazon Echo. If the orange light doesn't appear, go to step 4.
Download the Amazon Alexa app from iOS or Android. You can also access the app from a browser.
The setup process should start automatically and you will be prompted to log in with your Amazon account email and password.
If the setup doesn't start automatically or the orange light doesn't appear when you first turn on your Amazon Echo, go to the Alexa app. Tap "Devices" at the bottom and the "+" in the upper right corner.
Select your language and choose which device you are trying to configure from the list.
The next step is to connect the app to the Echo and connect the Echo to the Wi-Fi network. On the "Start Echo Setup" screen, click "Connect to Wi-Fi". The orange ring should now appear on your device. If the orange light still doesn't appear, go to step 11.
Close the app, open Settings and go to Wi-Fi. If your phone has recognized your Amazon Echo device you will see a Wi-Fi network with a name starting: Amazon-XXX. It can take up to a minute for it to appear in the list.
Selecting this Wi-Fi network will drop the phone from the primary Wi-Fi network and connect it directly to the Amazon Echo.
Once connected, you will be prompted to connect Echo to your primary Wi-Fi network. Enter your Wi-Fi password when prompted and Echo will join the network.
From now on, any Echo device on the same network can communicate with each other and with the Amazon Alexa app.
Does the orange light still not appear? Press and hold the Action button for five seconds and return to step 7.
You will need to repeat this process for each Amazon Echo and Echo Dot you connect to your network.
How to use an Amazon Echo
To get started with the Amazon Echo, it's helpful to know what the individual buttons and lights mean.
Most Amazon Echo devices are similarly controlled (with the addition of a touchscreen on the Echo Show), and each model comes with an action button, volume controls, a light ring, and a microphone-off option. .
Il action button, which you will need to use during installation and troubleshooting, is the button with a single white dot in the center. You can use this button to turn off the alarm and timer, as well as turn on the echo.
I volume controls they are represented with the plus and minus buttons or via a ring on the Amazon Echo (known as the first generation Amazon Echo) and Echo Plus. On the latter, you can increase the volume by turning the volume ring clockwise.
Il button to disable the microphone, which prevents Alexa from hearing you, is represented by a microphone with a line through it. Once disabled, the light ring will turn red. Pressing it again will turn the microphone back on.
To start using Amazon Echo, after setup, simply say "Alexa" followed by your question or command. If it recognized your voice, the light will turn blue to indicate that it is listening.
The Amazon Echo and Echo Dot alone don't do much - or they certainly aren't that useful without enabling Alexa Skills - which brings us to our next tutorial.
Amazon Echo setup issues
Alexa generally works very well, but if you are having trouble this section is for you!
My Amazon Echo won't connect to Wi-Fi
Amazon Echo devices can only connect to dual band (2,4 GHz / 5 GHz) Wi-Fi networks that use the 802.11a / b / g / n standard. Your home Wi-Fi will run these bands / this standard, but peer-to-peer networks or hotspots won't, for example.
Test your WiFi network and security
Connection problems have two possible roots. It's your Echo device or the Internet (most likely the router). Let's take a moment to review some of the first Echo troubleshooting steps.
If you are unable to connect the Amazon Echo to your Wi-Fi network, turn off the device from the socket, wait 10 seconds and repeat the setup procedure above.
Make sure you know the network password - this is the password you need to access the Wi-Fi network and is usually found somewhere on the router. This password is not your Amazon account password.
Check that other devices, such as your phone or smart TV, are connected to Wi-Fi. If they aren't, this could signal that your Wi-Fi isn't working rather than your Amazon Echo.
If your primary Wi-Fi network isn't working, restart your router by turning it off from the outlet. If it still doesn't work, you may need to update your router firmware or modem hardware, and the instructions will depend on your router. You can also contact your internet service provider.
If you have previously saved your Wi-Fi password on Amazon but have recently changed the password, you will need to re-enter the new password to connect the Amazon Echo to your network again.
By default, the router can use both WPA + WPA2 for security. To troubleshoot connection problems, change the router's security type to WPA or WPA2 only. If your router also has an option to set the encryption type, we recommend setting it to AES only.
Reduce Wi-Fi congestion
If you have multiple phones, tablets, Amazon Echo, smart devices, TVs, and computers on your Wi-Fi network, or are downloading or streaming apps and content, you may find that your Wi-Fi is struggling to keep up.
Turn off devices you aren't using to free up bandwidth.
Bring your Amazon Echo closer to the router.
Keep your Amazon Echo away from possible interference, such as microwaves or baby monitors.
You can also connect to the router's 5 GHz Wi-Fi frequency band where possible. Many devices automatically connect to the 2,4GHz band which can leave that band a little crowded.
Reset Amazon Echo
If that doesn't solve the problem, you can also reset your devices and start from scratch. To reset your Echo device:
Find a paperclip, earring, or SIM card tool found with new phones to hold the Reset button on the Echo device at the base of the device. The light ring on your Echo will turn orange and then blue.
Wait for the light ring to go out and back on again.
The light ring should turn orange and the device will enter setup mode. You can try repeating the following steps at the beginning of this article.
FAQ
For the most part, technical problems with an Echo device are rare. But when they happen there is a lot to know. We receive many questions about Echo devices and will cover the answers in this section.
Why won't my Echo connect to Wi-Fi?
We actually have an article here to help you troubleshoot Alexa Wi-Fi issues. To get started, make sure your phone (or tablet) is connected to the correct Wi-Fi network.
Then, try restarting your router or Echo device. You may need to do a factory data reset and start over if connection problems continue.
What can I do if I can't get my Echo to work?
If you've completed the installation tutorial and followed the correct troubleshooting steps, it might be time to contact Amazon Support. You may have a faulty device or something specific to your network that is preventing proper configuration.
Further Reading:
Amazon Echo: "It seems your device is not registered", fixed
Amazon Echo does not connect to Wi-Fi
Amazon Echo Troubleshooting Guide
How to make and answer calls with Amazon Echo
How to fix when Alexa won't connect to Wi-Fi