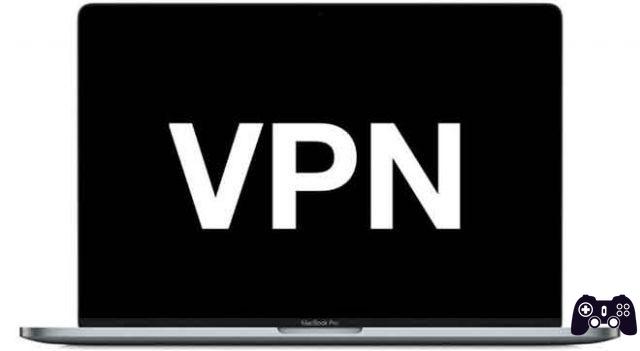 As we continue to do more and more transactions online, especially now that almost everyone is stuck at home, and mainly work in smartworking, keeping your business safe and private is increasingly important. The best VPNs (virtual private network) can go a long way to address some of these security and anonymity concerns.
A VPN effectively routes all your internet activity through a secure and encrypted connection, which prevents others from seeing what you are doing online and from where you are doing it. Basically a VPN provides an extra layer of security and privacy for all your online activities.
Do you want to set up a VPN on your smartphone, laptop or tablet? Here are some useful tips to do this effectively.
Why do you need a VPN on your iPhone or Android
Today, we live on our phones and tablets, even more than our computers. We buy. We chat. We seek. As we do all of these things, we are sending personal information over a network and assuming it is safe and private. Maybe they are and maybe they aren't. Do you really want to take the risk with your bank or credit card information?
The main reason for getting a mobile VPN on your Android or iPhone is make sure you have a secure internet connection. How many times have you walked into a coffee shop and accessed the free Wi-Fi using your phone?
Maybe your cell phone signal was weak or maybe you didn't want to use the data in your mobile plan. The problem is that public Wi-Fi hotspots aren't secure, even those that require you to enter a password, and if you can get the password, everyone else can.
This means that any experienced hacker can access all data sent over that connection, including yours. Setting up a secure VPN on your mobile device ensures that no matter how you connect to the internet, the information you send will be safe.
A mobile VPN also protects your privacy from prying eyes like your ISP, Google, and other websites that monitor your browsing habits. If you've ever used the private browsing feature in your web browser so that you can compare the prices of flights, hotels, or other services without being tracked, then a VPN is for you. With a mobile VPN in place, you're always in private browsing mode, so the only person or entity that knows where you've been on the internet is you.
Another benefit of a mobile VPN is the ability to enjoy open, unblocked access to content. If you travel overseas with your iPhone, Android, or tablet, you may not be able to log into social media sites like Facebook and Instagram or access certain news sites due to censorship issues.
Additionally, paid subscription video services may not be accessible in all areas. Sometimes, with a mobile VPN, you can get around location blocks by selecting a US server or another "home" server.
Set up a VPN on your Android smartphone
VPN support is built into Android, so you can easily set it up via the Settings menu phone without having to download an app.
How to manually set up a VPN on Android
Open your phone's Settings menu. Please note that the instructions below may vary depending on the device you have;
Tap Wi-Fi & Internet or Wireless & Networks. Basically, you need to go to the network settings page;
Tap VPN. On some devices, you may need to expand the options by tapping "More" first;
Tap the plus sign in the top right corner. If you don't see one, you'll need to open the advanced options menu (usually by tapping the three vertical dots icon);
Enter the necessary information such as the server address, username and password. This information will be provided to you by the network administrator.
Set up a VPN on Apple devices
VPNs are also configurable directly on all iPhones, iPads, and Macs. You have to perform a few additional steps on macOS, but on iOS it's really easy.
How to manually set up a VPN on iOS
Unlock your iPhone or iPad and open Settings;
Tap General and select VPN;
Then, tap Add VPN configuration;
The network administrator will provide the necessary information. This includes the VPN protocol, VPN settings (remote ID, server) and login information for authentication;
Once complete, tap Done to save the profile;
You can now enable or disable the VPN connection using the scroll button on the VPN page.
If your mobile device is an indispensable part of your daily life, a VPN is an invaluable tool for protecting your sensitive data, safeguarding your privacy, and providing open access to the internet. Whether you're a tech-savvy DIY or a "just give me an easy app" type of person, there's a mobile VPN solution for you.
Now that you've read this guide and are armed with the tools of knowledge on everything related to mobile VPNs, it's time to arm yourself with the protection tools.
Further Reading:
How to download Disney Plus on iPhone
How to Play Apple Music on Google Home
How to set up iCloud Drive on iPhone
Switch from iPhone to Android without losing anything
What is Apple One and how does it work?