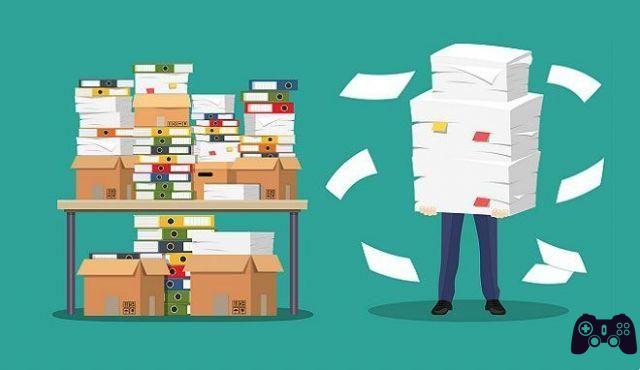 How to send large files for free. When you want to share a large file or multiple files with someone, but those files exceed the attachment size limit imposed by your email provider, you can use a cloud storage service or file sharing web app .
How to send large files for free
Here are some services you can use to share or send large files.
1. Fastest solution: online file synchronization and storage services
Using a cloud storage and sync service like Dropbox, Google Drive, or OneDrive can save you time by not manually uploading the files you need to share. With these sync tools installed, all files saved in the sync folder on your computer are automatically stored in the cloud.
To share a file stored in the cloud, go to the website, select the file and choose to share it with the selected email addresses. Recipients receive an email with a link to the file. Recipients view and download the file from their cloud storage account, not from the message.
Read also: WeTransfer, what it is and how you can use it to share large files
Alternatively, these services have public folders where anything you post is readily available to anyone with a link to the folder or anyone searching the web. Save or drag files to these public folders, copy the link to the file, and paste the link into an email.
Caution: Do not store any files that contain sensitive, personal, or confidential information in these public folders.
Even with these services, however, it is possible to exceed the file storage limit. For example, Dropbox offers 20GB of free storage, and the free SugarSync account offers 5GB. If you don't have enough space to store the file you want to send or don't want to use the online storage, there are other solutions.
2. Share large files via external services
For easy sharing of large files, look for a service designed specifically for this purpose. Among them is Hightail (formerly YouSendIt.com). Upload your file to Hightail and generate a link. Hightail works with documents, images, videos and music files. Hightail Lite is free and allows you to send files up to 100MB each. Paid options offer more capacity.
Services like this vary in speed, simplicity, feature set, and storage capacity. Some, like Ge.tt, don't require you to create an account or login to share files with a link. A free anonymous account includes 250MB of storage. To use Ge.tt, press a button to add the file you want to share, then copy the link provided by the site.
Others, like MediaFire, are designed as online storage spaces where you can host files up to 10GB for free. Some restrictions apply to free accounts, such as the number of times a file can be downloaded.
Before using any of these services to share large files, make sure the features meet your needs. For example, encryption and password protection are essential for many uses. It may be important for you to know when the file was downloaded.
How to send large files for free: the trick
If you use a good compression program like 7z or Peazip, you can considerably reduce the file size and send more files. In addition, these compression programs usually include a feature that allows you to automatically divide files into blocks of a certain size.
Further Reading:
How to send large videos from iPhone
How to copy large files from phone to computer
How to send high quality videos via WhatsApp on Android and iPhone
Best Android File Transfer Apps
How to fix "Could not read from source file or disk"