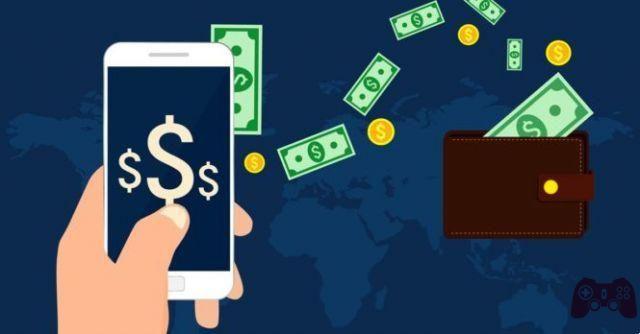 Most of the costs associated with owning a smartphone are minimal and almost imperceptible if taken individually but it is by adding them together that we will not like the result.
So here is a list of tips to save on all the related activities that the smartphone generates; while, if you are really interested in understanding how to save when buying your smartphone, we recommend this brand new guide from Espertodelrisparmio.com.
1. Disable in-app purchases
For example, having children who love to play on the phone can be very dangerous in terms of spending. For them, it is a total entertainment device, with games, movies and books. But since many apps allow you to buy coins and bonuses directly in the app, it's not uncommon for an unwanted purchase to slip away between touches.
Disabling the ability to make in-app purchases (just check the settings) will reduce the hassle not a little. In addition, it also serves oneself, having the inability to buy easily helps us and be more thoughtful.
2. Download free versions
Precisely in line with what has just been said, it is always worth checking that there are no free versions of the apps we are looking for and that seem to us only for a fee.
Always check to see if there are free versions of the games you want available; often, you will find that a version with fewer features and additional advertising is available. It's a little annoying to interrupt the ads in the middle of a game, but it's worth not overspending on a game that will likely bore you in a few weeks.
3. Reduce your phone plan
There are many ways to save on your rate plan and, unless you are really addicted, an unlimited data plan may be superfluous.
Check your data usage statistics on your phone to check. You may find that you are only using a portion of the data you are actually paying for and thus be more comfortable with downgrading your plan. Every month you will budget a little money and stop paying for data (or minutes or text messages) you don't use.
4. Grab the text and voice apps Stand
Are you considering calling your cousin in Turkey or your sister in Canada? Absolutely do not use the traditional call minutes which would have considerable long-distance costs. The same goes for sending text messages - the cost of sending international and offline messages can increase, especially if you don't have custom options.
Fortunately, apps like Telegram, Whatsapp and Skype allow you to use your phone's WiFi capabilities to send free messages (without even applying the "cost" for data usage) and make free calls without worrying about additional costs.
5. Skip the purchase insurance
If you use a cell phone insurance policy, you may be paying for a service you don't actually need. Instead of opting for insurance, just put a little extra money aside to pay for repairs or make up for a possible theft: also and above all because many damages to the software are already covered by the guarantee of the parent company. The advantage? Having saved some money for a possible new purchase following the loss or robbery of the phone will give you the opportunity to use that nest egg in another way if the phone is never lost: and in this case it will be enough just to be more careful.
Further Reading:
How to save battery on Xiaomi phones
How to connect a printer to Wi-Fi
How To Save Battery In Windows 10 - Increase Battery Life
My Samsung TV screen dims and lights up by itself | How to solve?
Low-code platforms - an alternative to classic development methods that save time and money