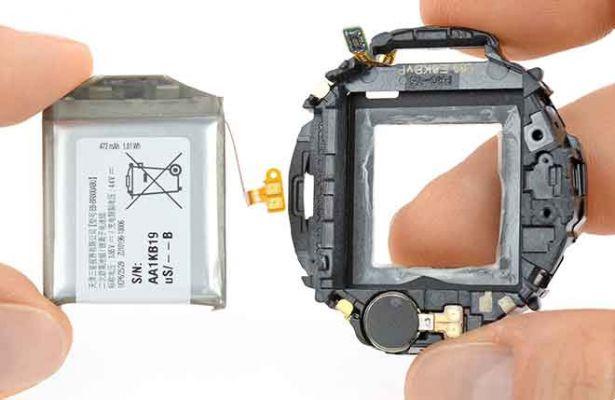 With features like ECG, Trip Tracking, and Oxygen Monitoring, the Samsung Galaxy Watch 3 is a compelling smartwatch. The best part is that it beautifully balances fitness-oriented features with smart features. However, things aren't quite as good when it comes to battery life. When I got my hands on the Galaxy Watch 3, the battery barely lasted a day. One night, I went to sleep with the clock showing 42% and the next morning the battery was dead. I am not joking.
Compared to previous smartwatches, the Galaxy Watch 3 has a shorter battery life. For example, the 46mm Galaxy Watch lasts up to 4 days on a single charge. However, I tinkered with the watch and made a few tweaks and luckily I was able to make the battery last a little longer. If you see your Galaxy Watch 3's battery draining quickly, and you want to know how to increase the life, here are some tweaks you can make.
1. Disabilita Always On Display
Agreed that the Always On Display (AOD) is one of the best features of the watch. However, it's also one of the main reasons for battery drain, especially with fancy dials. There is no doubt that AOD helps you see information on your watch without waking it or raising your wrist. However, if your watch is suffering from terrible battery drain, it's time to let it go.
To disable, open the Quick Settings menu and tap the Watch Always On option.
If you're not used to clicking the Home button or Back button to wake your watch, enable wake gestures. You can find it in Settings> Advanced in the Galaxy Wearable app.
11 best animated watch faces for Samsung Galaxy Watch
2. Turn off WiFi
From what I've seen, enabling the watch's WiFi has a serious impact on the battery. This used to be an issue with my Watch Active 2 smartwatch and the Galaxy Watch 3 is no exception. For notifications and calls, handy Bluetooth is more than enough if you have your phone connected within pairing distance.
Turning off Wi-Fi is simple. Like the method above, you need to open the Quick Settings menu and turn on the switch.
The same goes for other connections like NFC, as long as you don't use it often. I have found that turning off the Wi-Fi connection significantly helps battery life.
3. Use dark dials
Sure, the colorful watch faces look fancy and all. But they are also big consumers of batteries. Solution? Use dark colored dials.
The Wearable app and the Samsung store have many AMOLED compatible watch faces that fit well with your smartwatch and will help save battery life in the process. In AMOLED screens, the black area means that the pixels are off, which saves battery life. The mantra here is to opt for watch faces that have more black to conserve battery power.
While you can get several AMOLED compatible watch faces on the Galaxy Wearable app. Also, you can visit the Galaxy Store for more information. To do this, open the Wearable app and tap the Discover tab at the bottom.
Once done, tap the Search button at the top, search for AMOLED and that's it. Once you find the one you like, apply it once the installation is finished.
What to do when vibration doesn't work on Samsung Galaxy Watch
4. Optimize your battery if you use too many apps
Galaxy Watch smartwatches may not have as many compatible apps as the Apple Watch, but the numbers are sure to be good. And if you already can't do without the limited options, your best bet would be to keep an eye on the status of the app.
Like older smartphones, apps may continue to drain your battery even when you're not actively using them.
The Optimize Battery mode on the watch takes care of problems like these. So, be sure to optimize your watch battery from time to time. To do this, go to the Quick Settings menu and tap the battery icon, which will take you to the power saving screen.
Rotate the bezel clockwise and you'll see the option for Optimize. Battery Optimize mode also takes care of screen brightness and screen time if they are too high.
Apart from that, you can also check the watch's battery stats to see which app drinks the most juice.
To do this, select the About phone option on the app and tap the battery icon. Since I am using a non-Samsung watch, you can see that Samsung Health is consuming a lot of battery
5. Reduce the brightness and screen timeout
This is not rocket science. The screen tends to consume most of the battery power if the brightness and screen timeout are increased.
To reduce the screen timeout to about 30 seconds, go to the Wearable app and select the Display option.
As for brightness, open the Quick Settings menu and tap the brightness icon and you know the rest.
16 solutions for when the Galaxy Watch is not receiving notifications
6. Heart rate monitoring
Can you afford to have heart rate monitoring done every 10 minutes? As you may have guessed, keeping it on continuously will drain the battery quickly.
To change your heart rate monitoring rate, go to the Heart Rate Tracking widget on your watch and scroll down until you see the Settings option. Once inside, tap on the Every 10 Minutes option.
7. Update the clock
Whether it's a smartphone or a smartwatch, it's always advisable to keep it up to date, unless, of course, the update is full of bugs. For example, my watch only lasted a little over a day ago. Once updated to the latest version, the battery will now last around 2 days with WiFi off.
Remember to check the Auto Download via Wi-Fi Enabled option (under Watch Software Update). As its name suggests, this will ask you to install the OTA when available.
Use it well
If the watch is connected to a Samsung phone, you are in a safe area (from a battery point of view). When connected to a Samsung phone, syncing does not cause excessive battery drain. Conversely, when connected to a non-Samsung, the battery drain is significant and, for now, unless you turn off Bluetooth, there isn't much you can do.
As for the above steps, you wouldn't be able to follow them all as they will essentially mock you at a smartwatch. The mantra here is to find the ones that work best for you. For example, I can afford to keep Wi-Fi off and heart rate monitoring running every 10 minutes. Also, I've only enabled notifications for a few select apps like Slack.
Of course, turn on the GPS only when walking, running or cycling. Again, if you want to keep it off, you can do this from Connections> Location> GPS.
Further Reading:
Galaxy Watch Active 2: Koreans can now measure blood pressure
How to fix Galaxy Watch Active won't turn on
How to pair Bluetooth headphones to your Apple Watch
What to do when vibration doesn't work on Samsung Galaxy Watch
11 best animated watch faces for Samsung Galaxy Watch