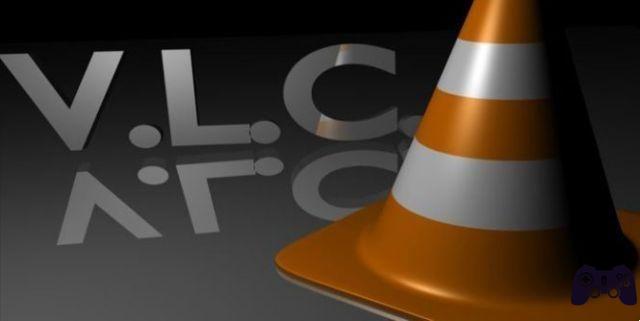 Through this article you will learn how to rotate video with Vlc or Movie Maker. Shoot a video important moments of our life not only allows us to remember them later, but also to share them with those who were not there.
Rotating VLC videos 90 degrees while running it is a very useful activity, especially when we play videos that have not been recorded in the right way and there is a need to shoot videos on our PCs or laptops.
In this tutorial we will explain in a simple and didactic way how to shoot a video with VLC or Windows Movie Maker, to improve our multimedia experience.
How to rotate a VLC video
first download and install VLC Media Player from here: http://www.videolan.org/
Unfortunately, the pleasure we get from watching a video can be marred by the fact that it is oriented in the wrong direction. If you can easily get around this on mobile devices by turning them in the right direction, it's more difficult if you want to see them on your computer or TV.
It is also a shame if you want to share the video on social networks or video hosting sites. Among the many professional solutions, full of options but difficult to use, here is how to use two programs that you surely have installed on your computer. Here is the solution to help you rotate a video with Vlc or Movie Maker.
How to flip a video on PC with Movie Maker
Windows users already know Windows Movie Maker, it is one of the software of the Windows Essentials package. It is basic video editing software that offers an option for rotate a video. Run the application and import the video. You can also right-click on the video and select "Open With> Movie Maker" from the context menu.
At the top of the program interface, locate the "Rotate left" and "Rotate right" buttons and use them to turn the video back in the right direction. Then just save the edited file on your computer. You have done!
How to shoot videos with Vlc
The popular VLC media player is also capable of shooting video while playing. Right click on the video and select "Open with VLC" in the context menu.
Go to "Tools> Effects and Filters Lists> Adjustments and Effects> Video Effects> Transform> Transform> Rotate 90 degrees." Management is simple, however it will be necessary to reconfigure the program with each reading because VLC cannot record the edited video.
Now that you know how to shoot VLC or Movie Maker videos, choose the program you need. While both are very effective, the former is one step ahead of the other.
Read also: How to cut video with Vlc - Quick guide
Further Reading:
How to rotate a video on PC without programs
How to rotate videos on Android, iPhone and WhatsApp
How to rotate iphone video
How to rotate videos on Android
How to rotate photos on mobile