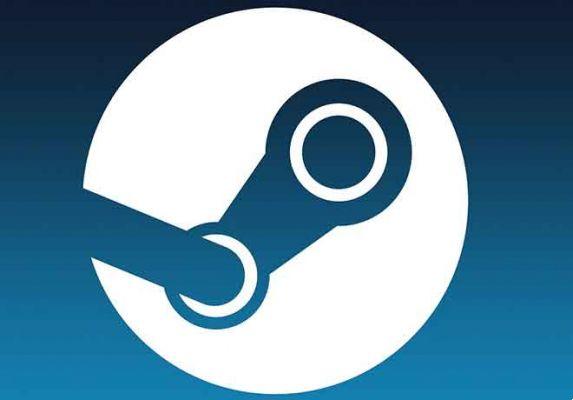 Steam is your one-stop shop for checking out and purchasing most of the released PC games. It has been like this for some time now. It makes it incredibly easy to buy, play, and then delete games from your system. But how do you restore deleted Steam games on Windows 10? There are a few scenarios. Let's say you deleted the game folder from File Explorer (Windows 10 File Explorer is not responding - here are 10 ways to fix) just like any other file / folder on your computer. There is also a way to delete games from the Steam client itself. Either way, there are a few ways to restore that Steam game without downloading everything again. Let's start.
1. Restore the Steam games folder you deleted from the recycle bin
Let's say you've simply deleted the games folder and it's still in your computer's Recycle Bin. Hopefully, you haven't emptied it or used Shift + Del to remove that folder. So the simplest thing you can do is restore the folder and files from the Recycle Bin.
You will find the Trash icon on your desktop or within File Explorer in the left sidebar. Select the game folder and click Restore. It will disappear from there and appear right inside the Steam folder where it was initially located.
2. Restore the deleted Steam games folder using Recuva
Technically, files deleted from the PC's Recycle Bin are not directly deleted. They remain intact in a hidden level. On the visible side, the entry is removed from the directory index. However, when you save a new file to the same location as the old file, it overwrites the old file. This makes it impossible to recover the old file.
If you have accidentally deleted a file / folder, especially from the Recycle Bin, there is still hope of recovering that file. You can recover such files (game folder in your case) using a file recovery app like Recuva. The free version of the app should be enough to get the job done. Similar apps from other vendors are also available, but the basic premise remains the same. How to recover deleted files with with EaseUS Data Recovery Wizard
It will scan these directories and sectors to find all files deleted in a given period of time and which ones can still be restored. You will be surprised to see everything it finds when scanning. Scary and fun.
Suggestion: this makes you wonder how safe it is to delete a file from the Recycle Bin. Anyone can recover it using the right tools and they are available for free. This is why you should use an app like Eraser to delete sensitive files safely.
3. Verify the integrity of the Steam games
Step 1: open the Steam client and go to the Library option. Then, right-click on the game to select Properties.
Step 2: do Click on "Verify Integrity of Game Files" in the Local Files tab.
4. Add the installation library folder to Steam
Game folders may still be on your HDD / SSD and Steam may not be able to recognize it.
Step 1: open Steam and go to Steam> Settings> Downloads> Steam Library Folder and click Add Library Folder.
Step 2: you will select the folder where you installed the game. This will take a few moments. You should be able to view games in your Steam library again that previously showed as uninstalled.
5. Rename the Clientregistry.blob file
This trick was discovered by Steam players who found that renaming the blob file helps restore missing game files.
Step 1: open the folder where you installed Steam. The default location is drive C. You will find ClientRegistry.blob in the root folder itself. Press F2 and rename it to ClientRegistry.old.blob. Restart the Steam client and it will create a new file.
You should now see all your games restored to Steam.
How to backup Steam games?
This is for the future, to never find yourself in this situation again. The process is really simple and can save you from the pain of losing installed game files and game saves. In the Library, right-click on the game and select Properties. Select Game Files Backup on the Local Files tab.
Follow the on-screen instructions where you can choose the location. I always recommend that you choose a drive or partition other than the one you have Steam installed on.
Steam is beautiful
The Steam client is a boon for Windows gamers. That said, it does suffer from occasional bugs and glitches, just like many other apps. Most of these hiccups are easy to fix, provided you know where to look and what to do. This is where the benefits of a large community come into play. Passionate fans with the technical know-how to find and share solutions that have worked for them. Hope one of the solutions above worked for you.
Further Reading:
8 Solutions for When Steam Won't Download Games to Your Computer
How to hide Steam activity from friends
How to enable Steam two-factor authentication
How to view Steam's built-in FPS counter
How to view your subscriptions on Steam