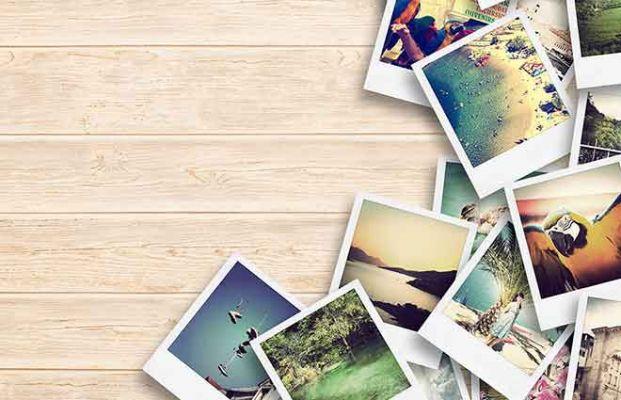 I'm sure you've been trying for days to figure out how to remove the background from an online photo you need for a project. On the Internet, today, there are solutions for all problems and there are tools that allow you to do almost everything, even if with some the result is not always what we expect.
Fortunately for you, I have managed to compile an interesting list of 15 sites where you can remove background from a photo that you want to implement on your website or in a digital project, always preserving its quality and with a fairly professional finish.
How to delete photo background online?
It used to be a little more difficult to complete this action. However, after the appearance of PhotoShop and its "Magic Wand", more and more users have been able to separate the different parts of an image in a short time.
But with the passage of time more and more programs have appeared with the perfect function to perform this task in a short time. Some programs are even capable of doing this with a single click. Currently it is also possible to remove background image without downloading any program. These are the best right now!
1. Remove.bg
Remove BG is a well known tool when it comes to removing the background from an online image for free. Its main feature is that it does this automatically and in seconds, it is really a wonder to delete photo background.
Easy to use, efficient and fast. To upload an image you can drag it, upload it from your computer or even just copy the image or URL with Ctrl + V.
2. Clippingmagic
lippingmagic is a tool that allows you to upload photos or import them from a URL, it's very easy! Its main feature and what makes it so special is that it does everything practically automatically, you just need to upload your file to the platform and it will take care of removing background image online in no time, it looks really magical.
The only drawback is that, to remove the slight watermarks it returns, you have to pay a subscription, but it's undoubtedly one of the best tools on the list.
3. Online Image Editor
Online Image Editor is a slightly more complete tool than the previous ones, since it is basically an editor that allows you to cut photos online. All you need to do is select the "make image background transparent" option and you can remove the background from your image.
4. Befunky
Befunky is another amazing tool to remove photo background online, completely and very easy to use. It's great for anyone who wants to create catalog logos or product images online. It also gives you the ability to change original photo background to solid one. She also has other great tools that you can try out.
5. PIXLR
PIXLR is another page with a similar quality to Clippingmagic, but in this case it's totally free. Of course, to take advantage of all the tools that PIXLR can offer you, you can also pay for a subscription, but if it's just to delete picture background online you can do it for free and without having to download anything.
6. EasyPhotoEdit
This time it's not a page but a Chrome extension that you can use to edit and remove photos, you just need to install the EasyPhotoEdit extension and, in this way, you can edit any file you want from the Google browser.
7. Photopea
Once again we add to the list a photo editor like Photopea, which includes many functions. Among them, of course, there is one that allows you to remove wallpapers quickly and easily. Basically it is about have a Photoshop online, although not that complete, of course.
8. Background Burner
Let's continue with Background Burner, a fairly efficient alternative that can automatically and quickly "clean up" your photos and make them more suitable for any minimalist and simple project.
It also has a professional version that allows you to do batch jobs, saving a lot of time, perfect for SMEs and electronics companies of any kind.
9. EditPhotosForFree
EditPhotosForFree is a totally online and free tool that allows you to make different types of changes to your images from the browser. It is easy to use and its functions are quite intuitive.
10. PhotoScissors
This is another perfect tool. PhotoScissors does all the work for you, you just have to load the image and this tool's algorithm will do the rest, automatically detecting the background, removing it and giving you a photo without a background in seconds. Very fast, efficient and simple. One of the best tools for when you need to remove image background online.
11. Malabi
Malabi is a specialized tool for eliminating photo background online, which makes it perfect for the list. It is really simple to use, automated and takes a few seconds. It works in 4 steps:
Upload image.
Preview the result.
Make adjustments if you feel it is necessary.
Finally, download the result.
It is perfect for more specific jobs for freelance professionals and web designers who need a quick schedule and without having to outsource this task.
12. Lunapic
Lunapic is a simple photo editor that you can use for make quick edits to your images and, if you like, also remove the background from an image before editing it.
It's free and you just have to upload an image and start editing it. It's not a fully automatic process like with other tools on the list, but it's still easy to use.
Tell me if you know of any other sites to eliminate background photos online that I have not mentioned in this article, we can make this list much broader and more complete.
Further Reading:
How to clear background photos quickly
How to change iPhone wallpaper
How to delete objects or people from a photo
How to create a transparent background in GIMP
How to change the background on WhatsApp of a chat or all chats