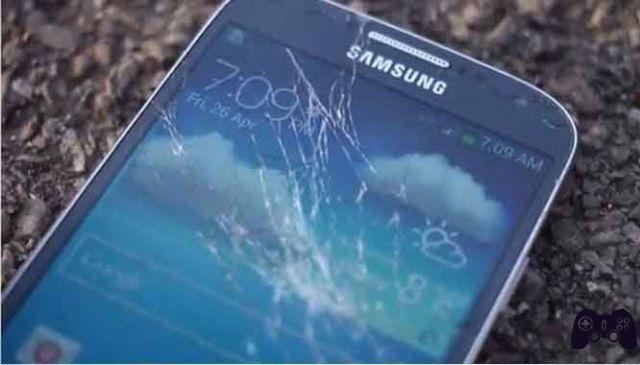 The best tricks to remove scratches from mobile phone screen. Smartphones, tablets and even smartwatches are electronic devices that we use every day and therefore we run the risk that for the simple fact of using them the their glass screens get scratched or worn.
While most devices have Gorilla Glass technology for their displays, they are not indestructible and it could happen that these get scratched no matter how much we protect them with cases or screen protectors.
However and as long as the scratches aren't very large, it is You can try to fix a scratched screen quite easily although unfortunately the results are not guaranteed. 4 ways to remove scratches from a phone screen.
Related: How to Use Broken Display Phone
The best tricks to remove scratches from mobile phone screen
Obviously all the tricks listed below are not miraculous and it is possible that they will not work for everyone.
With the magic of "magic" tires
Magic erasers are sponges that are mainly used to clean stains and dirt from walls. However, many users have confirmed that they also serve to repair minor scratches on the screens of phones or tablets.
Its use is very simple. You just have to buy one and wipe it gently over the small scratch until it disappears. In case it works great well, but if it doesn't work we can always use it to clean the wall.
Remove the scratches from the screen with toothpaste
Let's start with something we all have in our home. It's the toothpaste, a very common product that, in addition to keeping our teeth in perfect condition, can also help us repair minor scratches on the screens of our electronic products.
To do this, we put a small amount on a damp cloth and we rub in circles on the scratch very carefully. Once this is done, we will pass another clean damp cloth to remove the excess toothpaste.
Remove scratches on the screen using baking soda
Another very easy to find product is the sodium bicarbonate. You must only mix two parts of baking soda with one part of water until obtaining a thick paste that we will apply in the same way as described in the previous paragraph with the toothpaste.
with borotalc
If you have just had a baby, congratulations because in addition to having generated a new life, you can also repair the scratches on your mobile. Not with the boy or the girl, but with talcum powder.
We will simply use the same blend as before, two parts of this powder with one part of water to create a mass with which to try to repair the screen of our device. Don't overdo it with water that technology and H2O don't get along very well.
Further Reading:
How to remove the word Activate Windows from the screen
How to watch Amazon Prime Video on Chromecast
Reset display settings in Windows 10
How to remove a device from iCloud
Miracast: how to project your smartphone screen on your TV