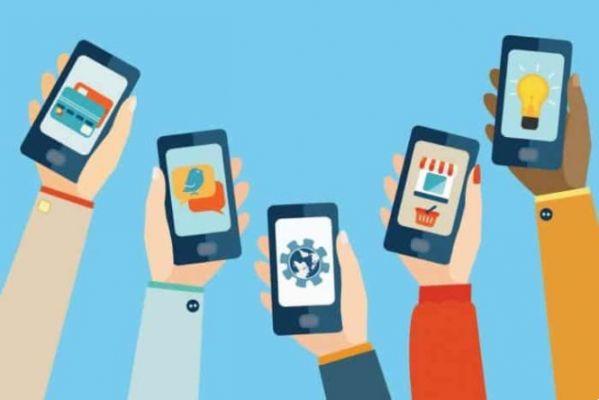 How to eliminate advertisements that pop up by themselves or when I turn on the phone. Remove advertising that appears on Android when unlocking the screen. How to get rid of a virus that continually appears on your phone. Malware, adware, various viruses, etc. Our mobile devices with Android can have viruses (get infected;) more often than you can imagine. Adware or Ad-ware is a class of malware that generally doesn't bother you that much.
The only problem is that it is rather invasive and fills us with advertising, and allows the owners of the "virus" to earn a lot ... issimo ". This "virus" can annoy the owner of the phone, not allowing him "very often" to perform the most normal actions, such as sending a message on Whatsapp or making a phone call.
Lad appears every time you wake up or turn on your phone or whatever you do. Let's see in this article how to solve this problem.
The best antivirus to eliminate advertisements that pop up by itself
The first thing that comes to mind is to install an antivirus or antimalware. Actually, what you should do is notice when the advertisement has started appearing on your phone. Has been after installing an application? After installing a launcher? So first try uninstalling the application, restart your device and try using it for a while.
If the advertisements keep popping up out of nowhere, it's clear that you have malware or that you have uninstalled the wrong application. In case you failed to resolve, what you can do is install a antivirus per Android.
Malwarebytes: Android Antivirus & Anti-Malware: this is one of the most used applications and also the most famous for remove any type of Malware from your phone. He's able to detect ransomware and malware. In a nutshell, all kinds of viruses that can damage or disturb your mobile phone and you too ...
Look for malicious code in the applications and websites you visit. It also detects malware in SMS. Best of all, it doesn't take up too much space or resources, so you'll hardly notice it's working in the background.
You don't have to configure many things or be too experienced in the field of antivirus. The antivirus does all the work for you and the configuration that comes with default is generally more than enough for the average user.
How to get rid of advertisements that pop up on my phone
In case no antivirus works, there is one last option, I warn you that you will not like it very much, (but if you are on the last resort), but it is undoubtedly the most effective of all. Fare a hard reset on your Android device, it will eliminate any type of virus, malware, adware, etc.
With a Hard Reset can forget about any malicious program. The only problem is that this process deletes everything you have on your phone: photos, videos, applications, contacts, etc.
In this case I suggest you to make a backup of your Android device and thus solve the problem of that annoying advertisement that opens by itself every time.
Further Reading:
What to do if you see advertisements and ads on your mobile
Discover app that generates Android advertising
Why does my smartphone freeze and ... how to fix
How to remove the ads that appear after unlocking your android phone
Why does my smartphone drain fast and ... how to fix